I won't lie to you. I do love to treat myself. And I won't lie to you again, I am beyond grateful for the many things in my life that aren't "things" but retail therapy does it for me. I spent my teenage and university years paying my way through school working in retails stores. So I do feel a certain kind of rush treating myself to a desired item or two.
When LM and I are on the road to go visit 'Daddy' it takes a lot to pack up all of your essentials. I always have that lingering feeling that I forgot something. And its usually something of mine that is forgotten. My needs generally go out the window in order to ensure LM has everything he needs and more. I would forget to pack essential things like my hair brush, or toothbrush, or deodorant! Life with hubby on the 'road' and us going to him is tough. It becomes a vicious cycle of packing and unpacking our belongings every 4-5 days. Probably a little hormonal, I broke down in tears one day to find that I was missing my favourite mascara (Too Faced Better Than Sex–Its AMAZING!). Its not something I can just go pick up at the local drug store. That stuff is like gold, GOLD! I swear I spent 10 minutes digging in my toiletry bag, convincing myself I had put it in there. That toiletry bag is like the black hole I tell you! Its funny how a tube of mascara can shape the way a I feel as a woman. Its the one piece of makeup I can't live without. Guilty. Stupid, stupid bag! How can I find anything in there?!
That wasn't the first time but that certainly was the last straw. Out with the old, and in with the new.
Hellooooo retail therapy!
I searched high and low, from Sephora to Target, to Michael Kors to Sonia Kashuk, and anything and everything online. This new toiletry bag had to have everything I needed. And low and behold I found her. She is wonderfully organized, exuberantly colourful, and just compact enough to fit my every essential need. She is KATE SPADE.
I highly recommend the Kate Spade collection of accessory bags and totes. It really is worth spending the extra buck. Think of how long you will have this item. I put up with my old black hole of a bag for 5 years! And let me tell you, this lady knows how to do it. Here are the reasons it works for a wife and mom on the go: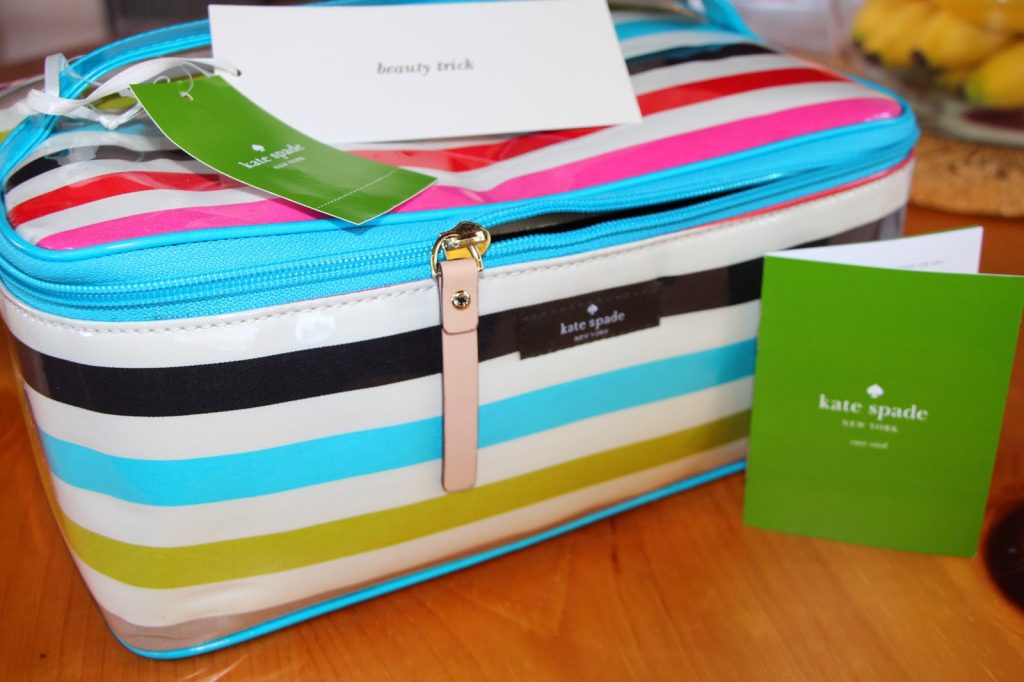 There are several different designs to choose from, this complimented my personality best.
Easy to carry with the large handle on top.
The rectangular shape makes it easy for packing in a structured suitcase or even a duffle bag.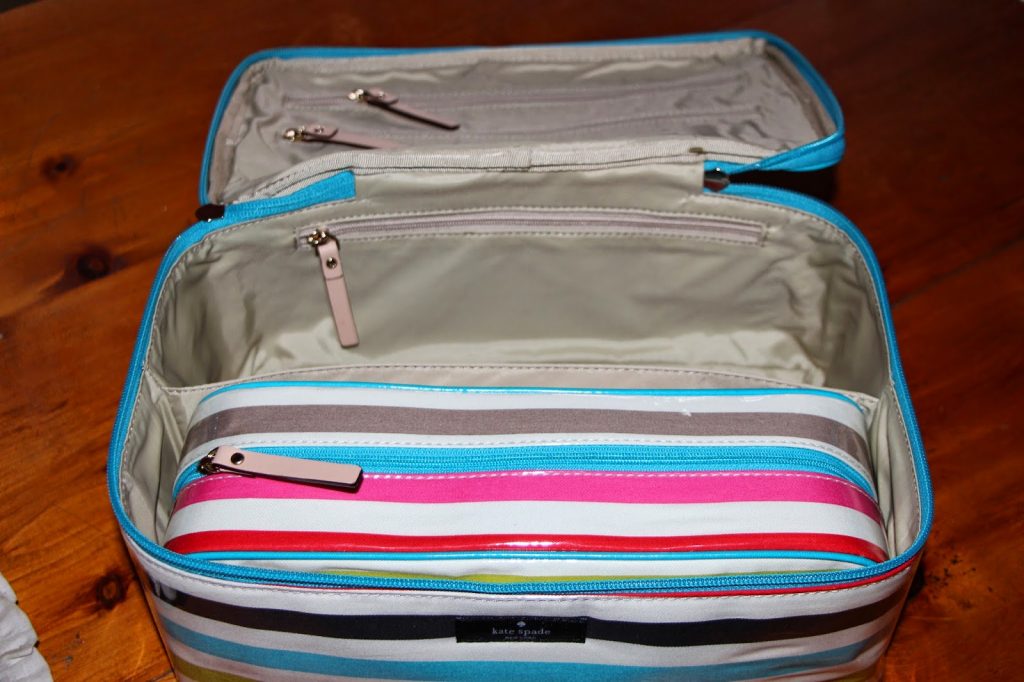 Three separate zipped compartments.
Best for: Makeup Brush Storage
Hair Accessories (Elastics, Bobby Pins, Headbands)
Mascara, Eyeliner.
Also comes with a Travel Size Removable Bag for a quick grab on the go! I like to store my shampoo, conditioner, hair products, deodorant and toothpaste in here in case there is an EXPLOSION!
It is also long enough to fit full size bottles of hair spray or dry shampoo! I get both in there.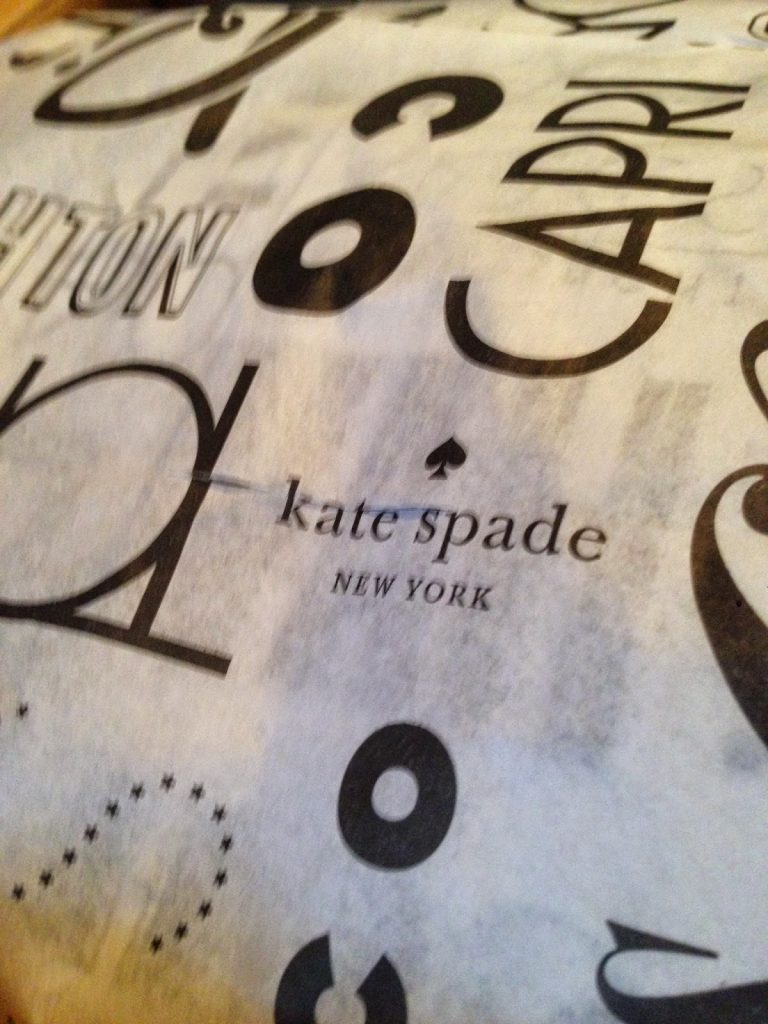 Its all about the packaging!
I love tearing through the crisp tissue paper ever so gently like Grandma would open Christmas presents…
What kind of toiletry or accessory bag are you finding fits your every need? Please share, I'd love to hear.
Love you all,
K.