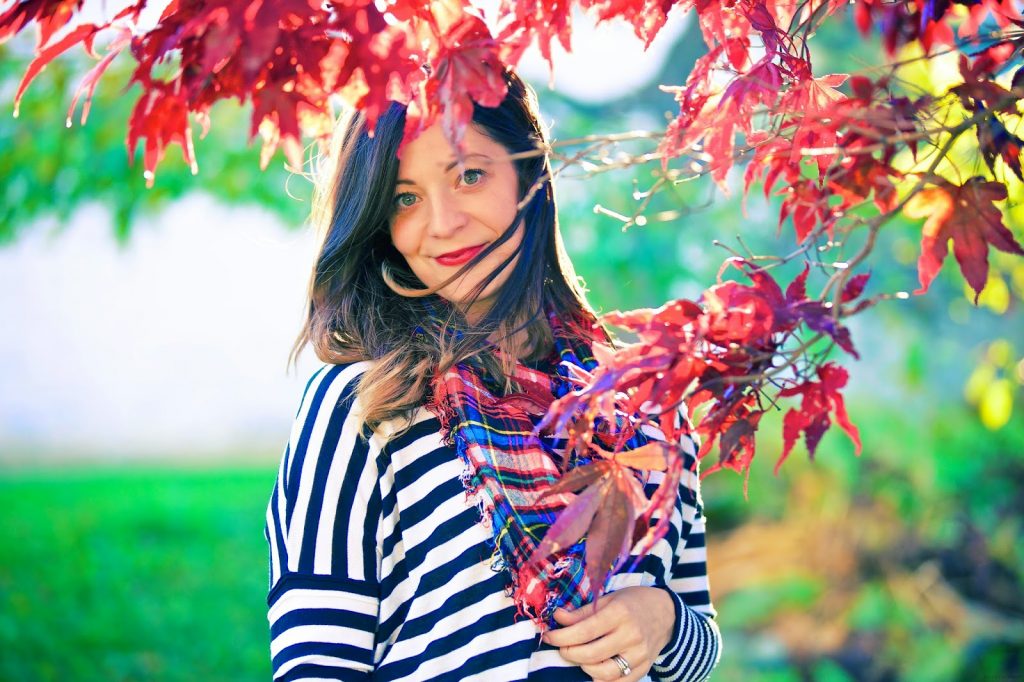 Voila! Striped Tunic from H&M
So I can't get enough of stripes. Stripes is the new orange…which was the new black…but its all about stripes for me right now. Forget the time old faux-pas that stripes are a 'no no' because they make us ladies look "Bigger". First of all, Rude. Second of all, this season strips are killing it on the runway, used as main visuals in window displays, and really everywhere on the streets. And the best part about it, is that you can mix and match with other amazing textures and prints and you won't look like you just grabbed something out of your university 'tickle-trunk' days. It works! And YOU can work it. What I've been seeing a lot of in magazines and what I particularly love is a standard black and white stripe accessorized with a great plaid scarf. I'm a sucker for plaid. Maybe because I'm Scottish, maybe its because I spent my teenage years in the 90's grunge era and swooned over Eddie Veddar day in and day out (and still do), but I will never completely let go of plaid. You may have noticed that I'm sporting this look in my 'Welcome' image on my home page. It gives a mature, sophisticated, and trendy look, all the while adding that much needed flare to dress it up or make it look street-casual. It doesn't need to be the standard black and white either. Its just my personal go-to right now. This combo will literally work with any kind of plaid or tartan that tickles your fancy. I'm totally jones'ing for a big Blanket scarf to wrap myself up with.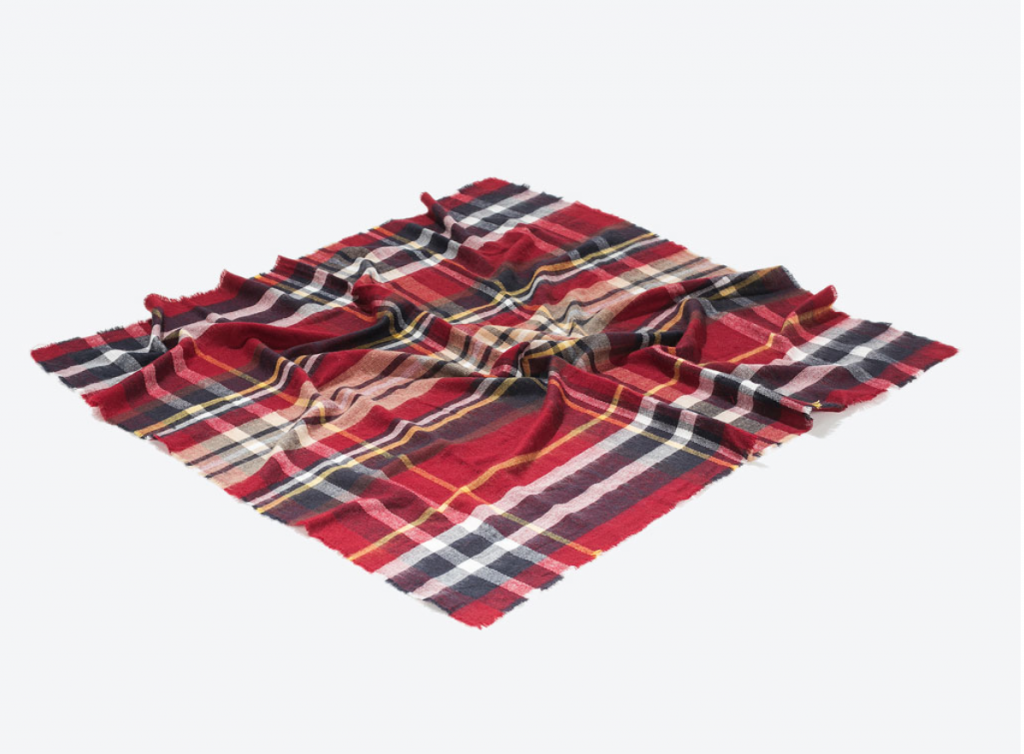 Blanket Scarf $29.90 at Zara
I have even been rocking my stripes with a great leopard print scarf (animal print is back in a very big way as well this season and can see it carrying through with a strong presence into the winter as well).
Now, your stripes aren't limited to just using a scarf to add texture. Add layers to your outfits and have fun with it. Try not to be too matchy matchy, it can be your worst enemy and you could be labelled as a 'try-hard'. Take a peek at a few looks of how today's fashion is making stripes a chart topper in the industry and lighting the lamp on my Pinterest pages as well: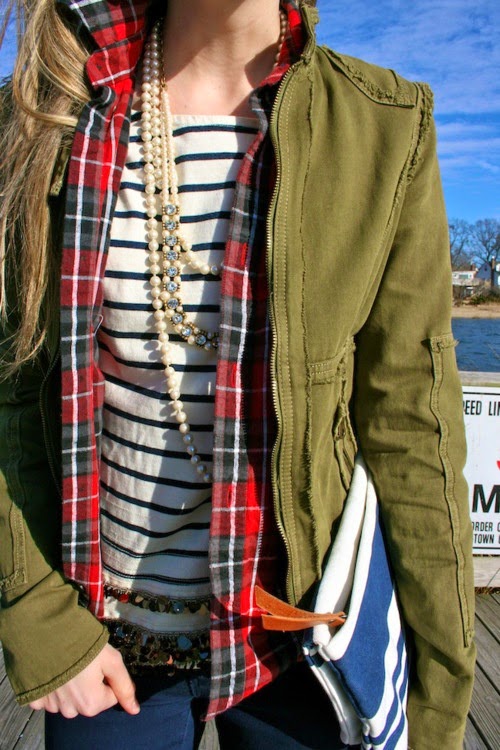 Layers, Layers, Layers! Who doesn't own a comfy flannel?
Throw it on top and you're mint!
(Loving the statement necklace too!) Stay Tuned for my Stella & Dot Party Post!
Photo: Blog– http://not-going-out-like-that.com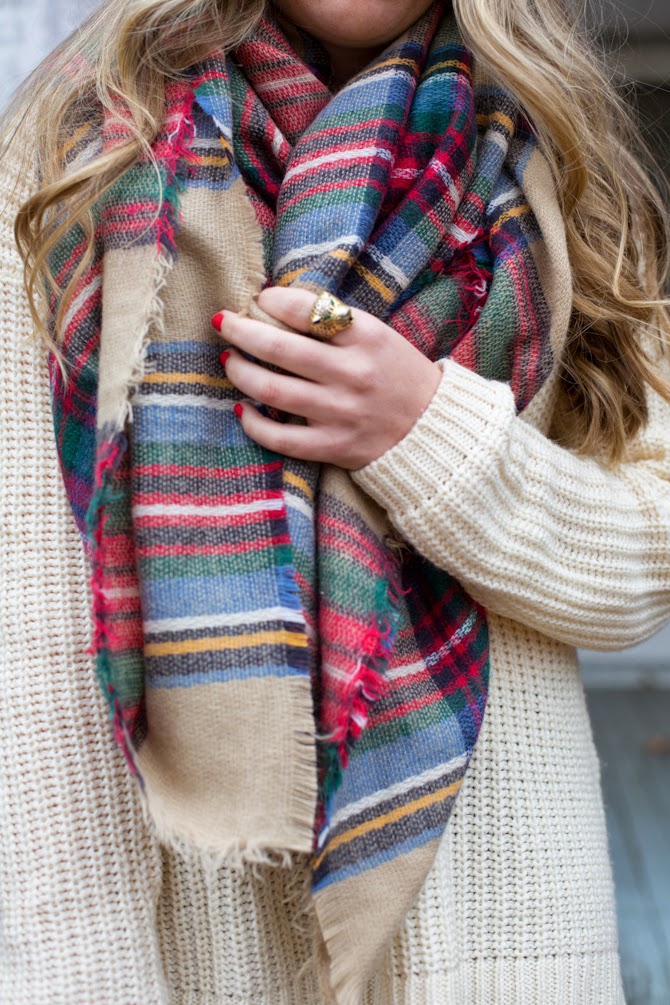 Blanket Scarf from Zara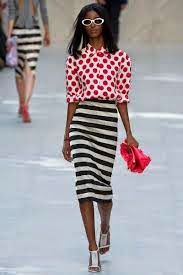 Runway Inspiration: The Pencil Skirt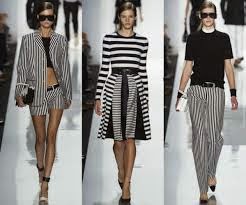 Runway Inspiration: Pick your Pleasure- Blazers, and Skirts, and Pants, OH MY!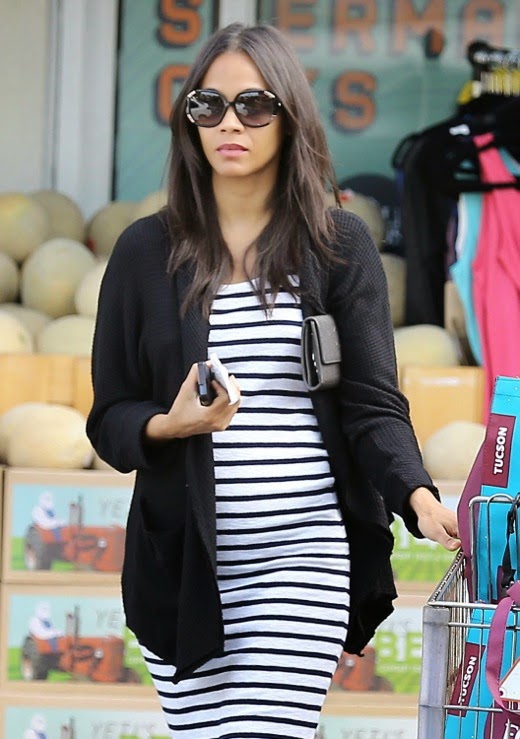 Zoe Saldana rocking her adorable bump in stripes on the streets.
Peace out,
K.