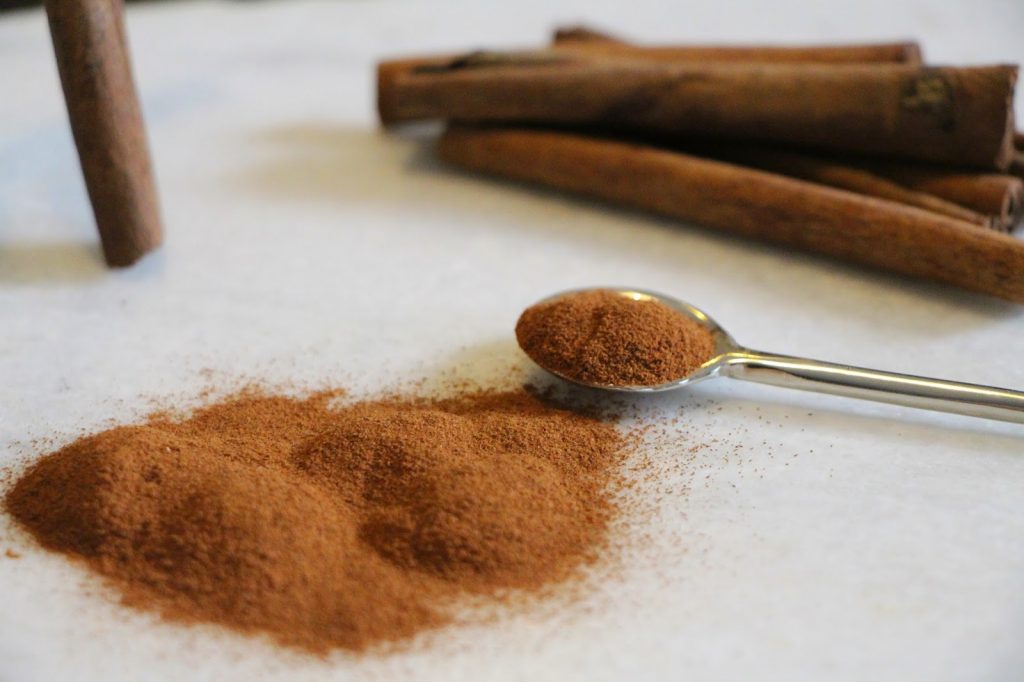 With the colder weather quickly rearing its head into our fall season, I always look for sources of comfort or peace to get me through the long Canadian cold front. I am not a fan of cold weather. And by 'not a fan' I mean…loathe, cringe, gag….I won't say hate because after all, Mumma taught me that hate is a strong word and it shouldn't be used. Sidenote, I hate cilantro. Yuck. However, I love a warm, earl grey tea latte sprinkled with the finest, warmest spice I know….CINNAMON!
This summer I met someone who preached the greatness of Cinnamon. I remember her saying "I need Cinnamon, I don't go a day without having Cinnamon." I found this curious and thought to myself that Yes, Cinnamon is good, but everyday? What's the deal with Cinnamon? (Insert Jerry Seinfeld voice)


One of my quirks is that I have a need for immediacy. I need answers, and I need them yesterday. So I did a little bit of research and found out exactly why Cinnamon is my newest, trending spice! #Cinnamon
Hello Superfood! Yes, Cinnamon is a superfood and rightfully so! This veteran spice has amazing benefits and most I was unaware of. During my Nutritional Therapy certification, I learned that we can significantly change not only just our general day to day health, but our DNA genetic expression, meaning we can even foil genetically inherited diseases and make them dormant in our bodies. Cinnamon has those powers to contribute. Take a look at why I'm giving Cinnamon a 'HIGH FIVE' for being awesome!
A Cinnamon Historica Moment…
The Sandlot–One of the greatest movies
of my youth.
Its been around FOR-EV-ER…FOR-EV-ER…FOR-EV-ER.
Seriously, Cinnamon dates back to 2000 B.C. citing evidence with the Egyptians. The use of cinnamon is mentioned in the Old Testament, and also the Roman Emperor Nero used it in excess. Arab traders also made great fortune in its demand making it a 'luxury' item. Later, in the 1500's Sri Lankan traders discovered Cinnamon in Ceylon. At this time, it was no longer an expensive commodity as it began to cultivate in other places around the globe.
In present day, we have two types of cinnamon, Ceylon and Cassia. Cassia is what we primarily see in our grocery stores. It generally is stronger in scent and taste. This is the cheaper of the two. Ceylon is more expensive and has a more mild and sweet flavour-flav.
Kelly's Top Ten Reasons Why Cinnamon is Awesome:
1) It Regulates Blood Sugar: Great Alternative for Diabetics and Hypoglycemics. It improves the bodies ability to respond to insulin.
2) Reduces LDL Cholesterol (the bad kind–build up in the walls of your blood vessels = heart attacks). Just think a "spoonful of cinnamon makes the heart attacks go down, the heart attacks go down, the heart attacks go dowwwwn".
3) It has Anti-Infection/Anti-Fungal properties. Its great in the cold winter months when cold and flu season bogs us down. Help yourself to a generous sprinkle of cinnamon on your latte rather than the wasted, dead calories of powdered sugar or chocolate. Another secret of Cinnamon is that it can help rid food poisoning due to is balancing and calming agents.
4) Um, its an ANTIOXIDANT! Several studies have shown that Cinnamon protects against free radicals (natural and environmental toxins that inevitably will try to attack our bodies). It has been said that Cinnamon "holds promise" to deter neurodegenerative diseases and abnormal cell growth diseases such as Alzheimers, MS, Parkinsons, Cancer, Tumors, and Meningitis. (Studies published in the journal of Nutrition and Cancer, 2011)


5) Nutrition! Cinnamon is rich in Magnesium, Iron, Calcium and even Fibre! By adding it to desserts, beverages, Moroccan-Inspired meat and vegetable dishes, or even on toast, (a childhood fave-minus the sugar) you can't lose. Get your minerals on!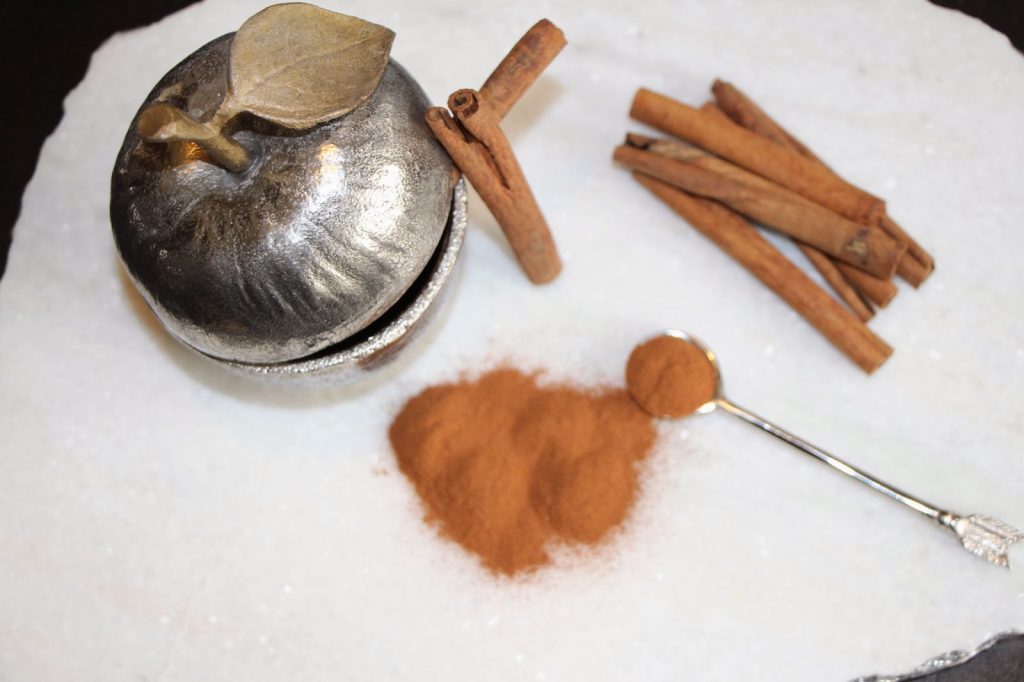 Besides being awesome, its such a beautiful spice.
6) Natural Food Preservative: Add to any recipe or even a bag of bread for longevity of your food. Beats the chemical alternative. Right? Right.
7) Insect Repellent: For all you cottage folk out there! Use cinnamon quills (sticks), ground cinnamon, or essential cinnamon oil (dilute slightly) to deter those pesky pests from ruining the perfect summer night. Sprinkle in doorways or windows or around your chair at the campfire. If you choose to use the oil, remember to dilute it if you are going to spray it on your clothes or hair. You're Welcome.
8) Odor Neutralizer- Who doesn't love the smell of cinnamon. If an odor is haunting your space, add cinnamon to olive oil and burn if you don't have access to the essential oil. This process eliminates the undesired stench AND kills the bacteria lingering as well. Later Febreeze!
9) Beauty Remedy? Yes Please! Cinnamon's benefits even extend to our day to day beauty regime. It can aid with itchy scalp, relieve dry skin, and dissolve acne symptoms with its natural drying agents and bacteria killing abilities. Go easy on the application however. Cinnamon brings blood and nutrients to the surface. One beauty secret…Make your own PLUMPING Lip Gloss!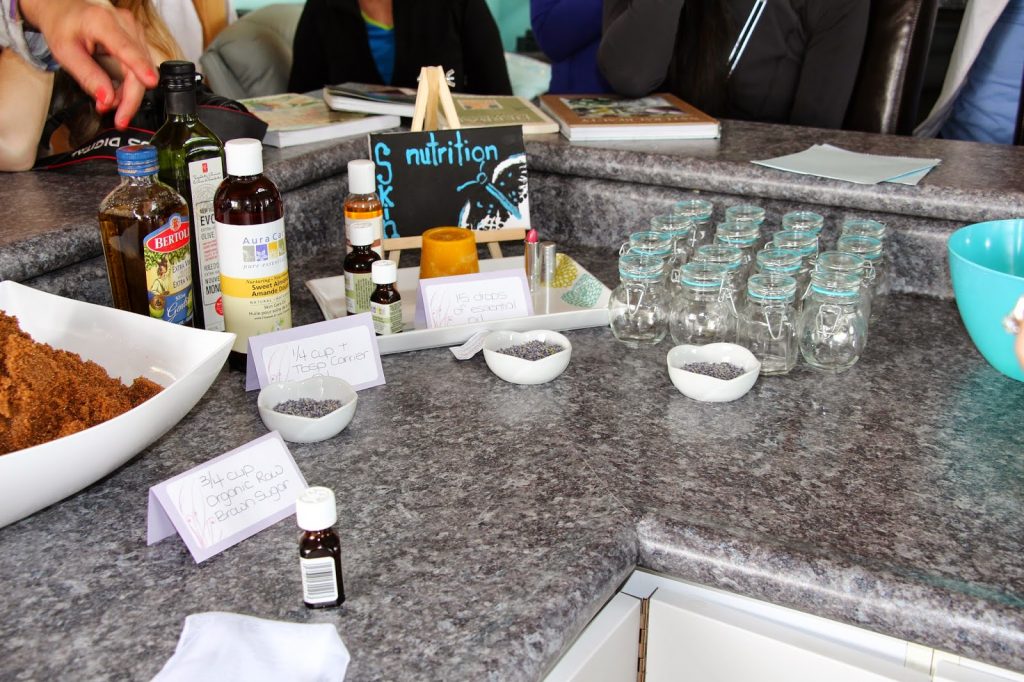 Make your own plumping lip gloss or skin mask
using natural ingredients and essential oils….and of course..
CINNAMON!
#SkinNutrition
10) Drum roll……..Weight Loss or Maintenance! Since Cinnamon improves circulation and manages blood sugar, it has the ability to curb your sugar cravings leaving you less likely to indulge in those sweet and addictive treats.
BONUS ROUND!
This one is for you ladies….and perhaps you too fellas…
Cinnamon has superpowers…and since it helps to regulate hormones, it is effective in dulling menstrual cramps and boosting fertility! Did you hear that ladies!? Nuff said.
High five Cinnamon, High Five.
Love you all. Peace out,
K.