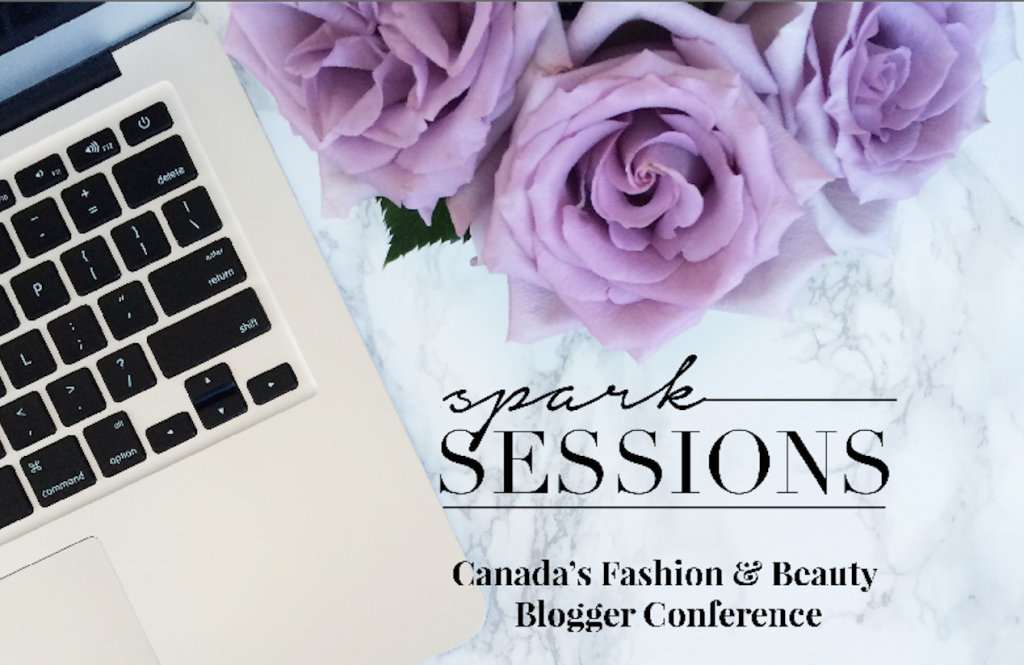 This past weekend, I attended a blogging conference in the Arts District of Toronto, Ontario. The quaint and sheik white warehouse was home to 250 Fashion and Beauty bloggers, non-bloggers, and PR representatives from some pretty awesome companies across Canada. The appropriately named "Spark Sessions" was not a meeting for bloggers getting the hottest info of how to compete with one another or to obtain instant success, the sessions ignited a spark within us all and provided the tools to build our blogs. It was about creating a community of bloggers who have an affinity and love for fashion, beauty, and sharing, among other things. For those of you who know me, you know my passion is and has always been about writing. And it was so refreshing to see and meet people that didn't compete with you, but encouraged you and asked the right questions to get you thinking about what the absolute purpose was for our blogs. Spark Sessions was about relationships, authenticity, using your voice, creating a business, and goal setting…in the most fabulous way possible.
The term 'branding' was thrown around a lot this weekend and to be honest, it made me nervous and apprehensive about my blog. "Brand myself?!" #confusion. My blog is my baby. I made it pretty, put effort into creating social media outlets to accompany her, and put in countless hours to create a following that would appreciate my craft. She was a well-thought out plan for quite some time. And here I was feeling overwhelmed by all the fabulous women (and men) around me. It wasn't until one of the awesome panel speakers said "Fake it until you make it", that I really was able to exhale. Like Drizzy says 'start from the bottom', if you count Forest Hill as the 'bottom'. The panel speakers at this event were inspiring. Also inspiring? The people just like me. The same ones questioning how to brand themselves, questioning who they are, questioning where to start, and wondering what the blogging 'rules' are (YES, there are laws!). I met some truly amazing ladies at this event. One great thing about blogging is that it IS a community, its a culture, and we don't all have to be the same, and if we had similarities we didn't feel threatened, we teamed up and became Super-Bloggers: joining forces for the common good of blogging.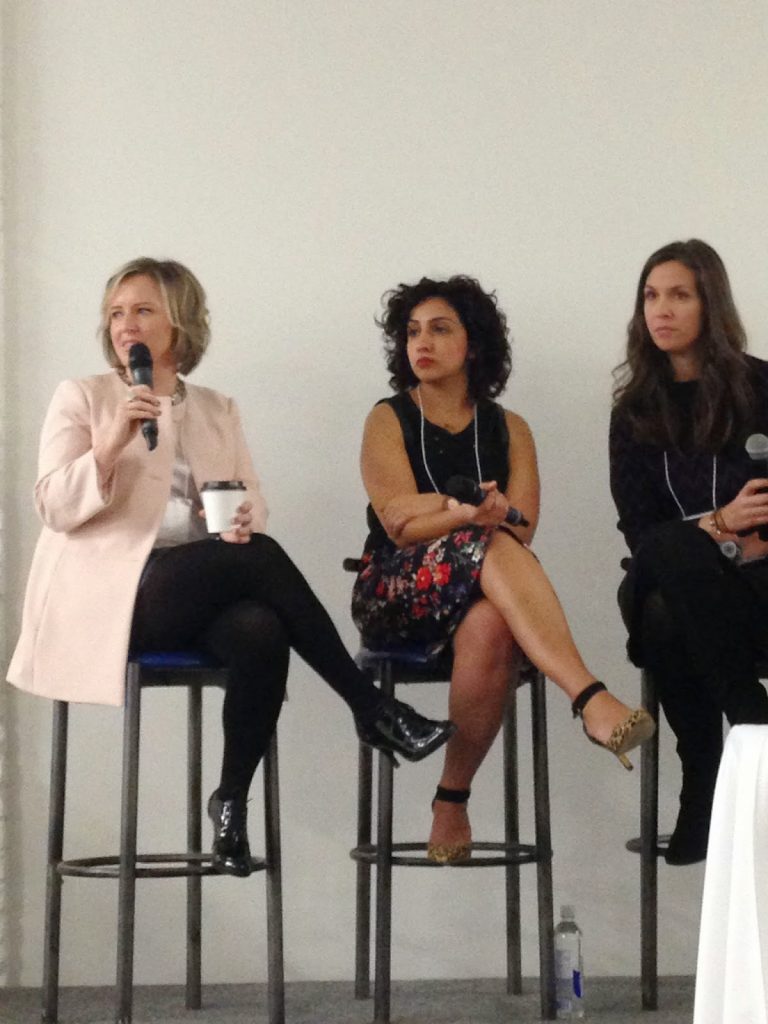 Panel Discussion: Ruth (Benefit Cosmetics),
Noor (National PR), and Isabelle (L'Oreal Luxe)
So to answer the question of branding…Did I brand myself? Perhaps…I really did fall in love with some brands and PR companies that were at the event. For instance, Benefit Cosmetics was truly a place of comfort for me. Ruth, their wonderfully, contagiously energetic representative talked about their uniqueness as a company as being "weird". And if you remember from my "Rambling Introduction" post, I pride myself on my weirdness. I knew I needed to speak with this lady one on one. It was one of my most memorable chats of the weekend. I have been a lover of Benefit for sometime. I credit my glow and long, real lashes to them after all.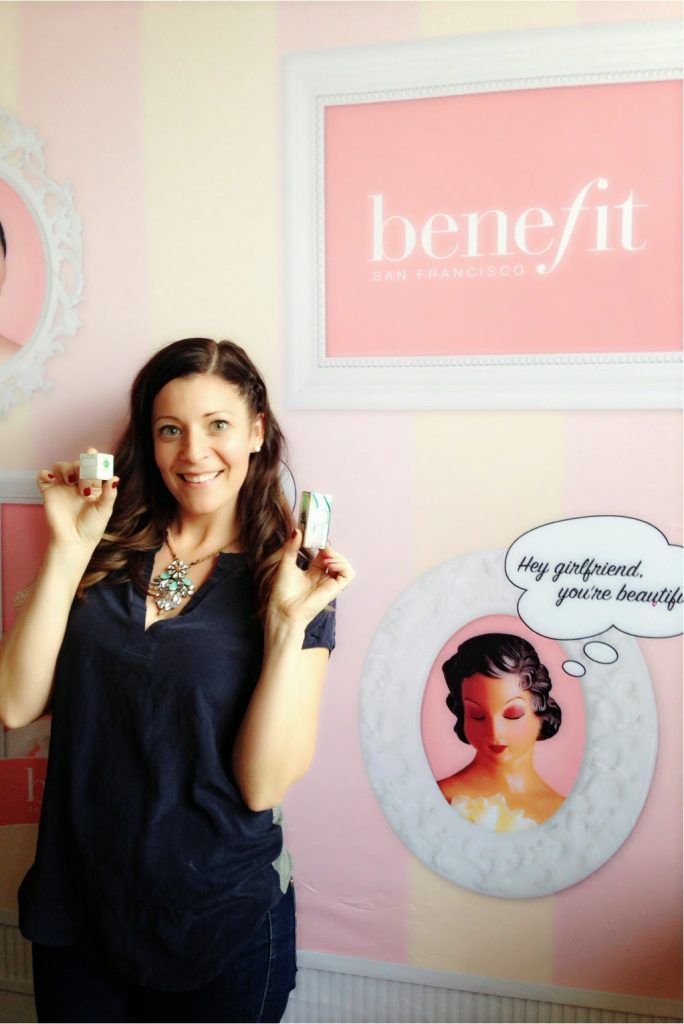 More SWAG!
The idea of branding was something that I felt passionate about by the time the weekend was over. It wasn't so scary after all. Its really easy to sell out as a blogger. As a writer, I can see how it can be tempting to write for anyone who offers you a story, but its also important to believe in what you are writing about. Authenticity is uber important in the blogging game. Anyone can write a review. But passion is something that cannot be forced. Passion is a glass house. Its authenticity is crystal clear. This idea made me sparkle.
The closing keynote speaker, was none other than Entertainment Tonight Canada's host, Cheryl Hickey. She was charmingly honest and humble. She told her story of where she grew up, how she chased her dream, challenged herself, handled rejection, maintained her spirit, escaped near death in a helicopter incident, saying YES to ETCanada, becoming a mother, and creating her own organically created company, OURS. If you ask me? This was the perfect ending to an astounding weekend. And if you're taking orders…I'll have one of those please.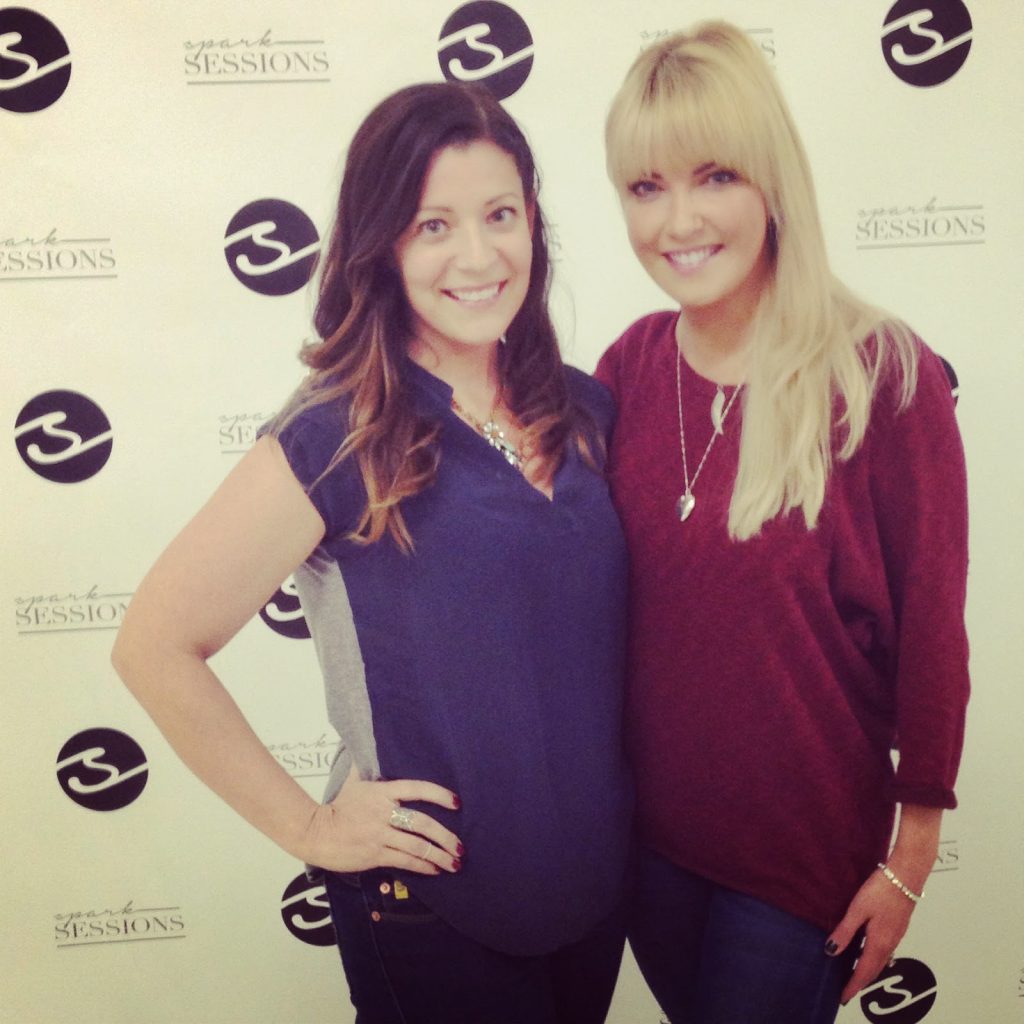 The lovely Cheryl Hickey. Check out her company "OURS"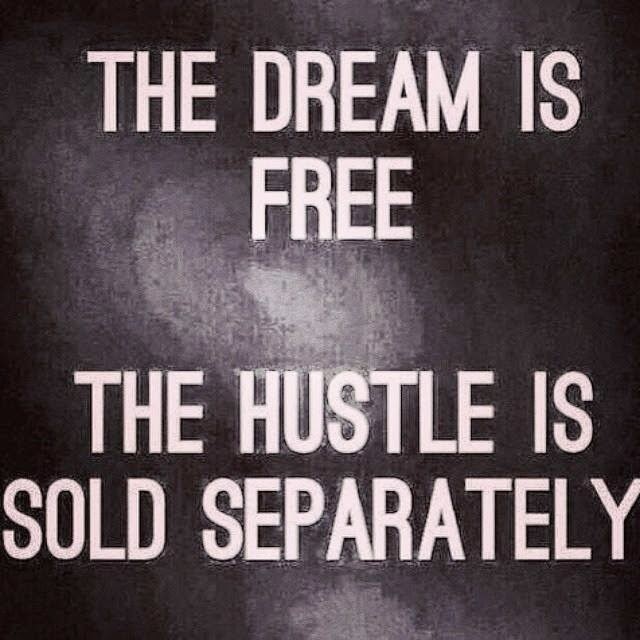 One of the ideas I took away from Spark Sessions
You will be seeing some fun and exciting things in the near future on HER WRITE PEACE. Spark Sessions are already planning for their 3rd Annual conference next year, so make sure you get your ticket! I know I will be. Thank you so much to the Spark Session coordinators and staff. You did a bang up job on this event and should rest easy knowing you gave light to many, many bloggers out there. You also gave us one heck of a gift bag too! Yowsa!
Love you all,
K.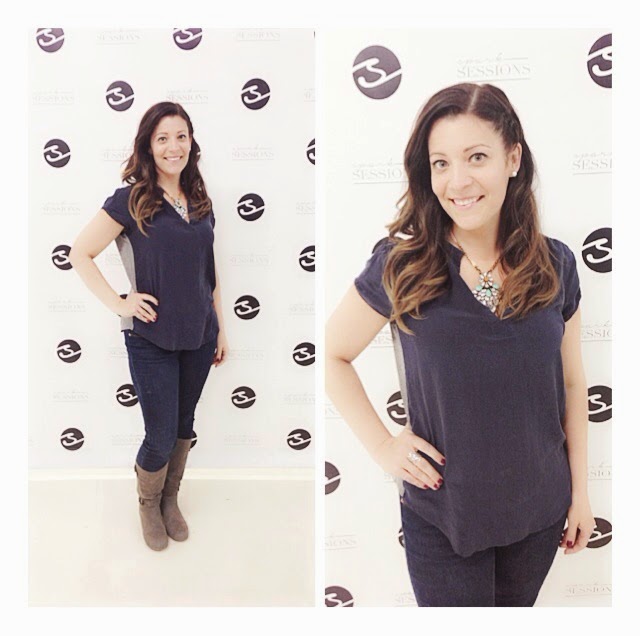 You better #werk #werk