Excuse me, What's the soup du jour? Its the soup of the day…..
I love to order soup at restaurants during the winter season. Its quick, warms the heart in a beat, and fills the void of a quality staple that I just couldn't provide at home…..until now. My inspiration and muse has always been my local watering hole in my university days, The Library Pub, located in Wolfville, Nova Scotia. No matter what the soup du jour was, it was sheer perfection. From Potato, Bacon, and Leek to Curried Sweet Potato to name a few, they knew what they were doing beyond that swinging wooden door. I desperately wanted to add the skill of soup guru to my culinary platform. Hubby loves himself a nice bowl of soup as well, so bonus points in the wifey category too. Speaking from a mommy perspective, I was really not into giving Little Man canned or boxed soups that were super high in sodium and didn't even resemble anything close to fresh or even real ingredients. So next on my culinary bucket list: ZUPPE!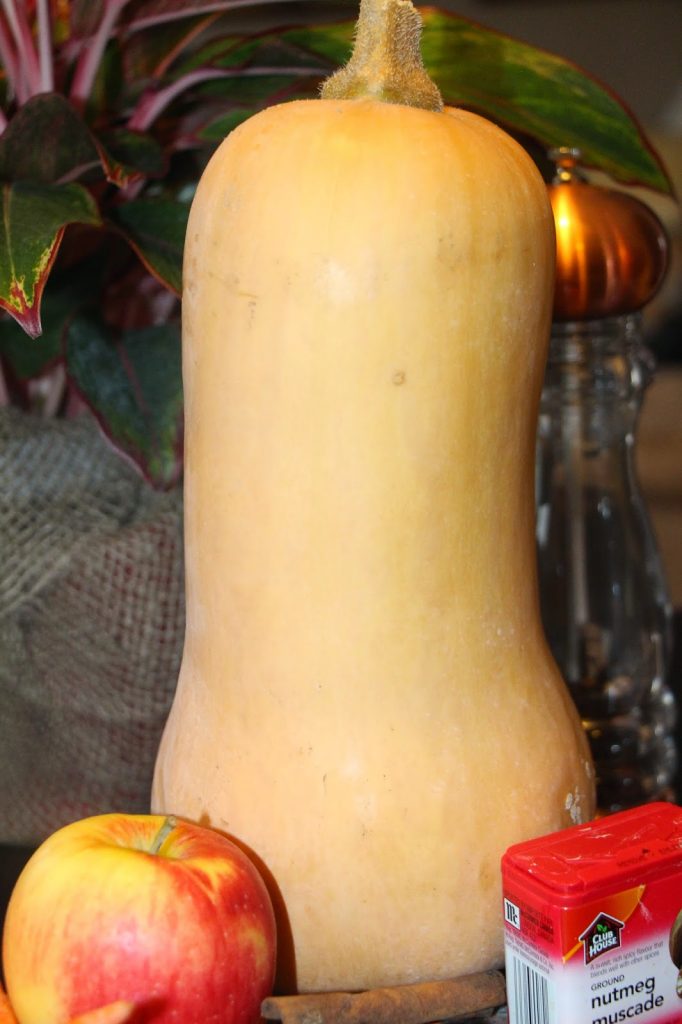 It was perfect timing really. The weather had just taken a turn for the worse. Which in my world means….Snow. EW. I don't mean a light frost on my front lawn. Substantial snow here people. Its no Buffalo, but we've got snow. As you know, I love my organic delivery because rain, sleet, or snow; they deliver, and on Thursday they blessed me with my bin of goodies. In this weeks bin: A GIANT,
bigger than my head
, Butternut Squash.
Its just me and Little Man, how can we tackle this massive vegetable with as little waste as possible? ZUPPE! (if you haven't caught on yet, its Italian for SOUP!)
And today's soup of the day is Ginger Butternut Squash and Sweet Potato. Its like buttah. Smooth and silky, yet just the perfect amount of oomph to awaken your tastebuds from culinary delirium. I don't mean to toot my own horn here, but TOOT TOOT! I didn't do much but here's what I did to create an amazing fall/winter classic.
Here is the hook: its a 'set it and forget it' moment. Slow Cooker to the rescue!
The Fixin's: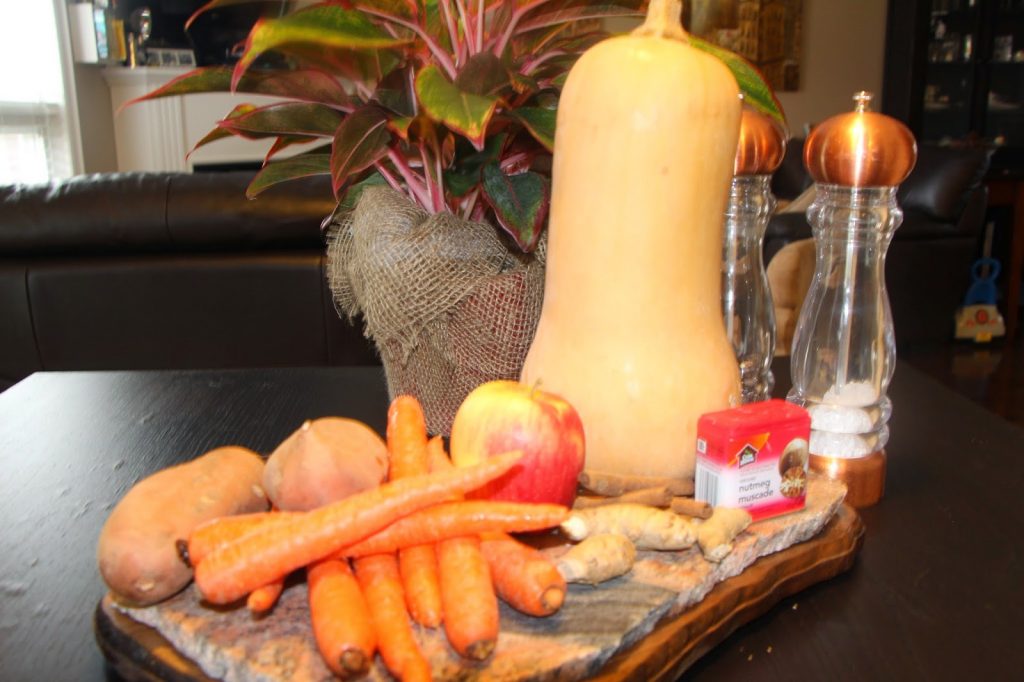 Feel-Good Moment: I used all Organic ingredients
for this recipe, with the exception of nutmeg and S&P
1 Large Butternut Squash (literally bigger than my head)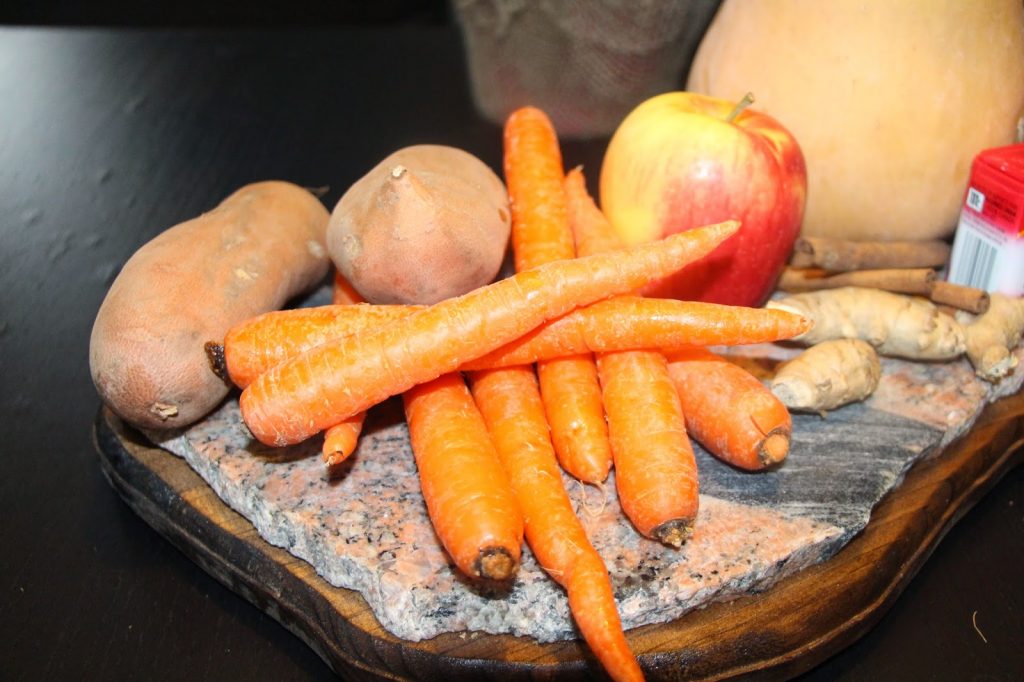 3 Medium Sweet Potatoes
1 Small Onion
1 'thumb-sized' piece of fresh Ginger
4 Medium Carrots
1 Large Honey Crisp Apple–you can also use apple sauce
2 Cloves of Garlic
450ml of Organic Vegetable Broth
1/4 tsp of Nutmeg
1/2 tsp of Cinnamon
Salt and Pepper to taste
Step by Step (ooh baby!)
Get out your trusty Slow Cooker, we all have one hidden somewhere in the depths of our cupboards)
Cut about 1inch of bottom and top of the Butternut Squash. This will give you a sturdier base for peeling. Next, peel the skin from the squash until you can see the bright, vibrant orange colour of the squash. Once this is complete, cut in half length wise and remove the seeds and gooey stuff in the centre (similar to cleaning out a pumpkin). Cut into 1 inch cubes and toss into the slow cooker. This should yield about 5-6 cups)
Add in your sweet potato, apple, carrots, onion, garlic, and ginger peeling the skin and cubing each as well.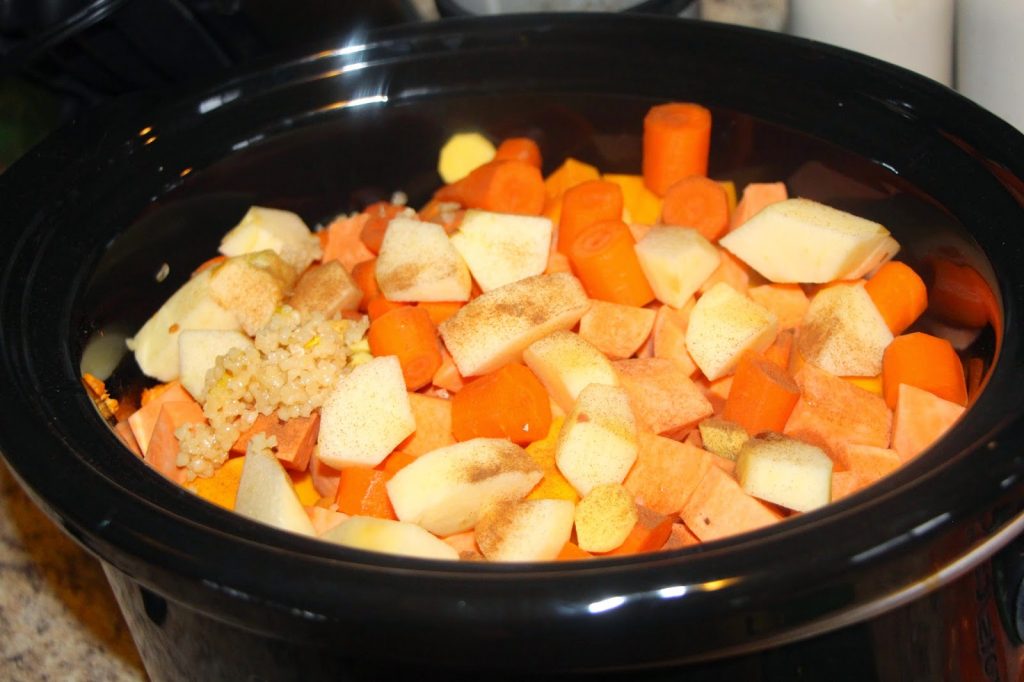 Pour in your organic vegetable broth.
Combine your cinnamon and nutmeg. I always salt and pepper at the end. Let the added ingredients fuse together first.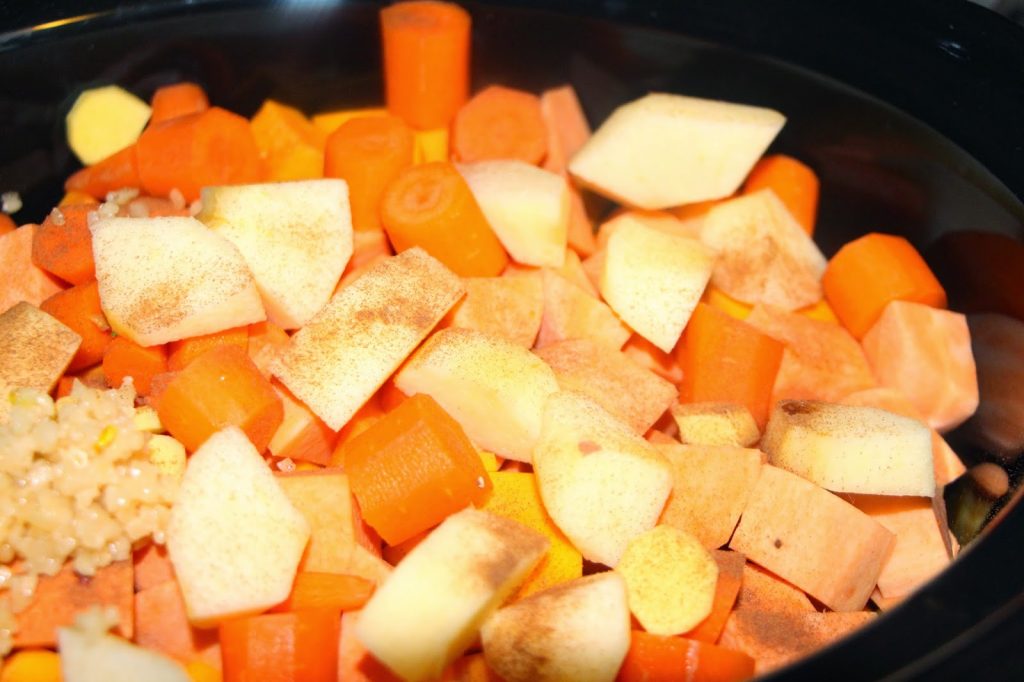 Give it a healthy stir.
Set your slow cooker for 4 hours on high and go about the rest of your day! See you in 4 hours. (Give it a stir half way through for good measure.) You'll love the aroma floating around the house!
Welcome back! Now that your flavours have all meshed together, use a hand held immersion blender to puree your stock into a silky, smooth masterpiece. It should only take you about 1 minute! If you don't have a hand held blender, you can use a regular blender but please, only do small portions at a time. The heat mixed with the high speed can create a sort of volcanic eruption. I learned that the hard way. Once mixed to perfection, have a little taste and use salt and pepper to your discretion.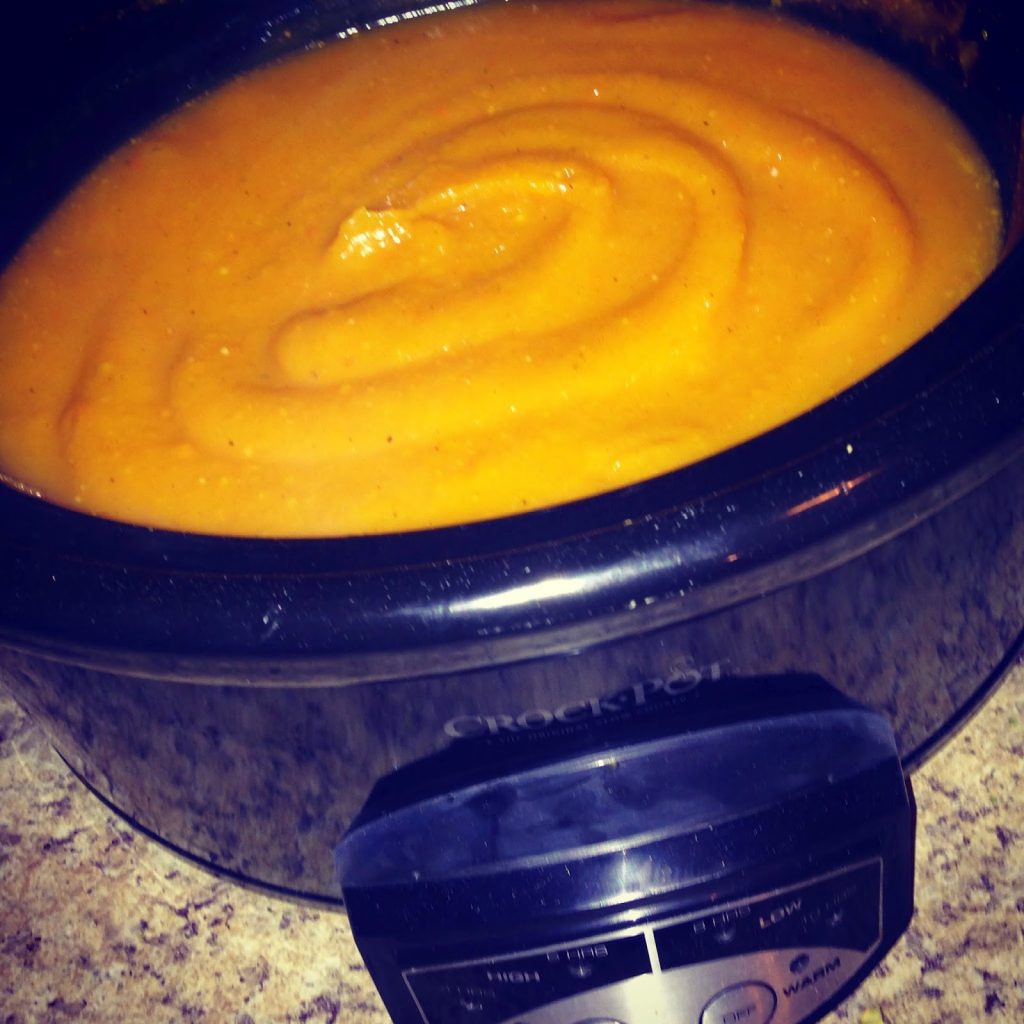 I hope you enjoy this healthy and delicious ZUPPE! Bon Appetite!
Love you all,
K.