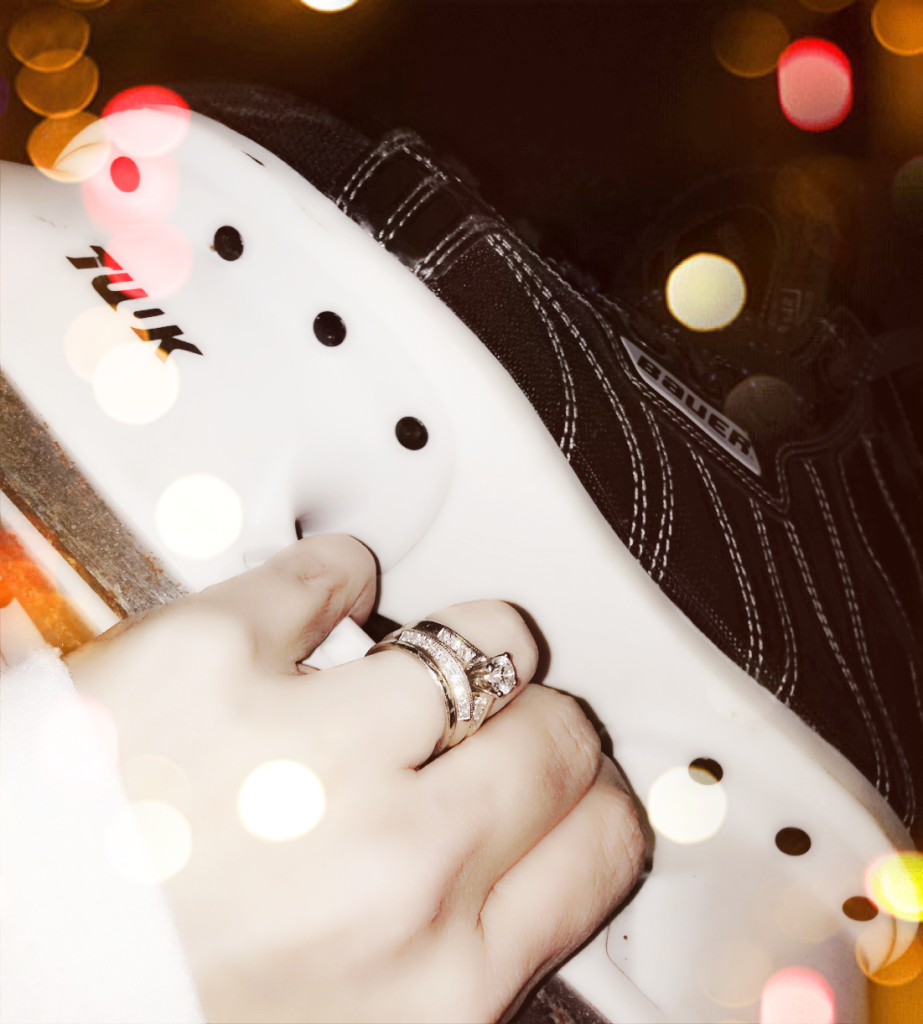 Being a hockey wife has its blessing and down falls. In my experience, it IS a lifestyle. It's fast-paced, it can change on a dime, its extremely emotional, and it requires the strongest and most supportive partnership out there. I am speaking from personal experience of course, and this is not to discount any other wifely duty or profession out there.
I've been a part of the 'hockey wife' label for about 10 years now and along the way I have met the MOST amazing players, coaches, and women who have become great, great friends. I have watched relationships blossom into marriages and families and have also witnessed relationships go sorely awry. It happens. The women I have become friends with along the way are strong, charismatic, sensitive, 'in yo face', supportive, adaptive, hilarious, brilliant, stylish, and ready to defend their man and their career to the bitter end. We are not a cookie cutout of the traditional "Puck Bunny". We are actually like any other wife out there. Supporting our husband in their career. Plain and Simple. We become a community because we understand each other, accept the sacrifices and willfully join the journey.
We will discuss what a "Puck Bunny" is in a future post. Stay tuned.
This is the beginning of a series. Welcome to "Doing it Right: The Life of a Hockey Wife".
This series will introduce a fabulous woman (who happens to be a hockey wife) who is doing it right. Their husband does play hockey and at various levels as well. Some NHL (The Show), some AHL, OHL, ECHL, or KHL (overseas). Like I said previously, I have met many great friends; some new, some old…and every so often these ladies will be helping out with various posts such as fashion, beauty, fitness, parenting, relationships, photography, hobbies, and the like. I love perspective and never see the world in black and white, so this is the perfect opportunity to make Her Write Peace a community of colour and class. I hope you enjoy getting to know these amazing women I like to call my friends.
Love you all,
K