There is always a ton of hype surrounding New Year's Eve. It seems,we (society), put a lot of pressure to do something magical, memorable, sparkly, or ground breaking on this evening that brings us into a new year. It's as if we have to validate ourselves with one last hurrah before the clock strikes twelve. We want that that Cinderella moment. But what happens if its the night before the eve of the new year and we have….NO PLANS?!
If you are like me…a planner, you might be freaking out about what to do with your evening. I know that my hubby is busy back in the swing of things with hockey since the Christmas break and celebrating New Years is probably the last thing on his mind. Its the nature of the beast. And we also have Little Man, so I'm not necessarily planning on a wild evening. Much like the rest of the populace, we all have our share of our good and not so good moments so this rite of passage is somewhat meaningful. Nevertheless, I'd still like to send 2014 off with a little bit of style.
No plans? Worry not, try some of these: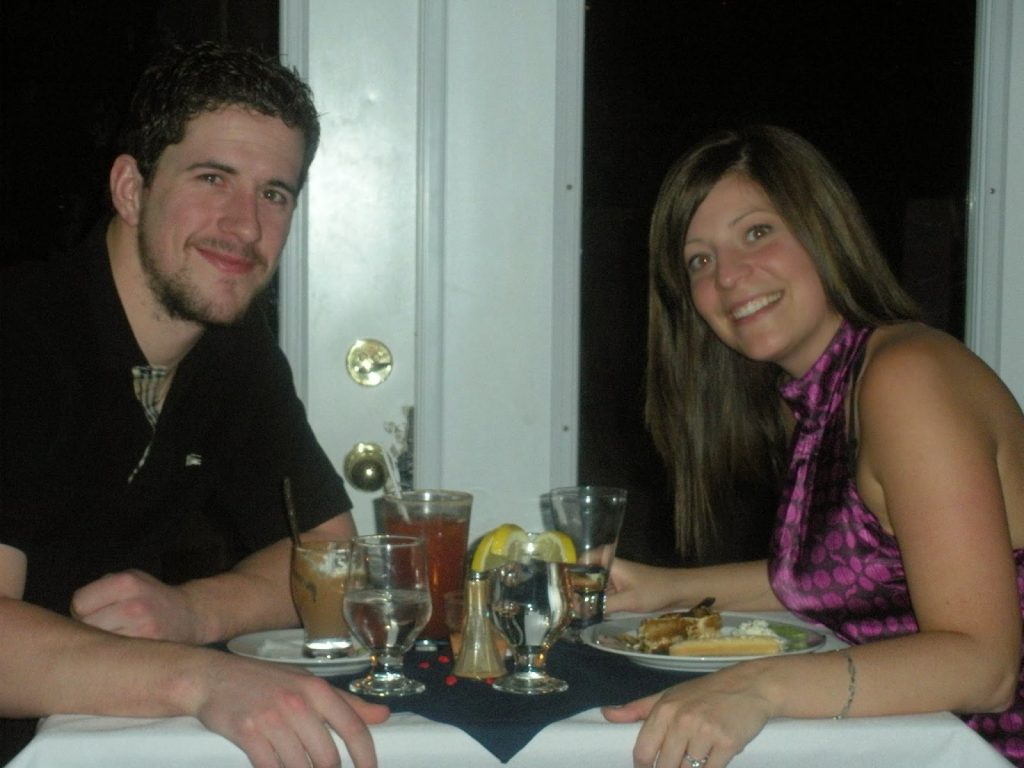 No Reservation? No Problem.
We waited, but we also ate.
1) No Reservation? No Problem. Not every restaurant in the world takes reservations, so you will not starve. In my experience working many a New Years Eve, managers like to keep a couple of tables open for walk-ins. It's better to show up earlier than later. Keep in mind, however, they are generally not so lenient on the fact that you will have no more than two hours with your table, so eat, drink, and get out. Restaurant turnover is essential to bring in the cash. It may not be your first or even second choice of what you planned for your memorable New Years dinner, but maybe you should have planned ahead. Just sayin'.
2) Host an impromptu dinner party! Chances are if you have neglected to make plans, so have a least a couple of people in your social circle. You can design in any way you like. You can make it a potluck, a formal (Pinterest-esque) dinner, or even order in (do so ahead of time, like, now or first thing on New Years Day). Don't feel you have to supply the spirits for everyone. BYOB is always proper. Finish it off with a pajama dance party. Been there, done that, do it again.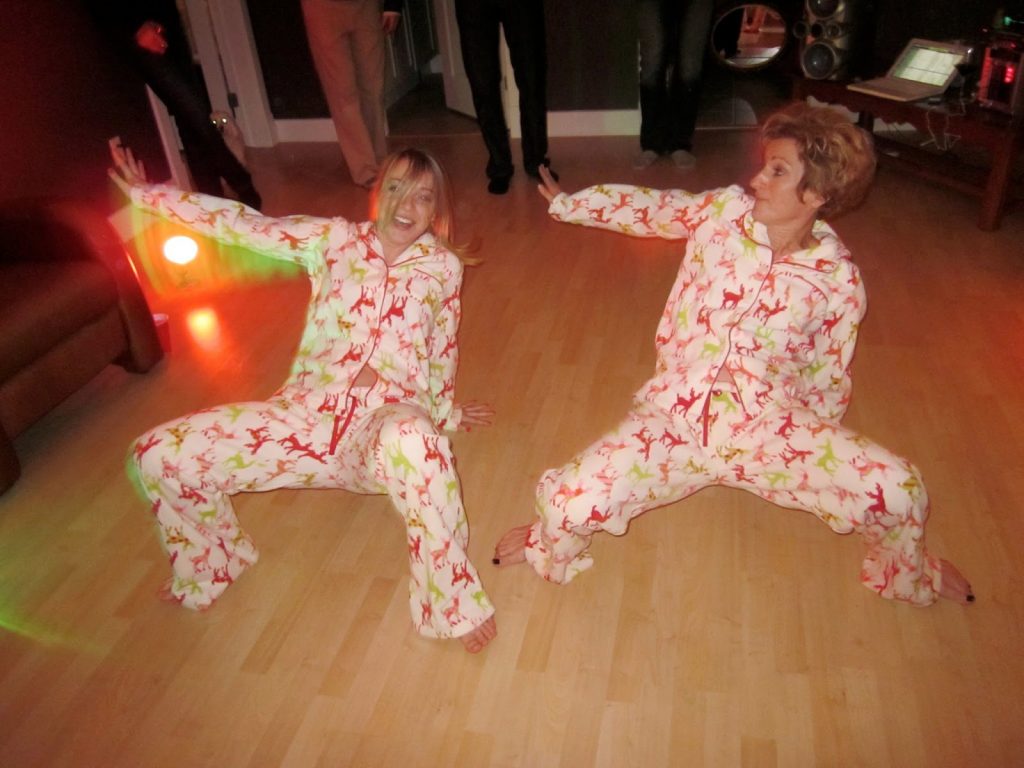 Old School moves are ALWAYS encouraged.
3) Dinner Schminner! Memories are made from moments, not meals! Have a 'normal' or typical dinner at home and then hit the town. You don't need a ticket to your town or city's hottest countdown party, make your own party! One of my favourite activities is people watching. One of the many reasons I love the atmosphere of a hockey arena. I love the hustle and buzz. Hit the streets and take a stroll with your hubby, partner, or BFF and see how others are spending their evening. Most places are now cold enough that public ice rinks or ponds are ready to go. Strap on the skates and have a wheel. (But speaking of NYE parties, check your local classified ads or social media outlets for people trying to sell their tickets).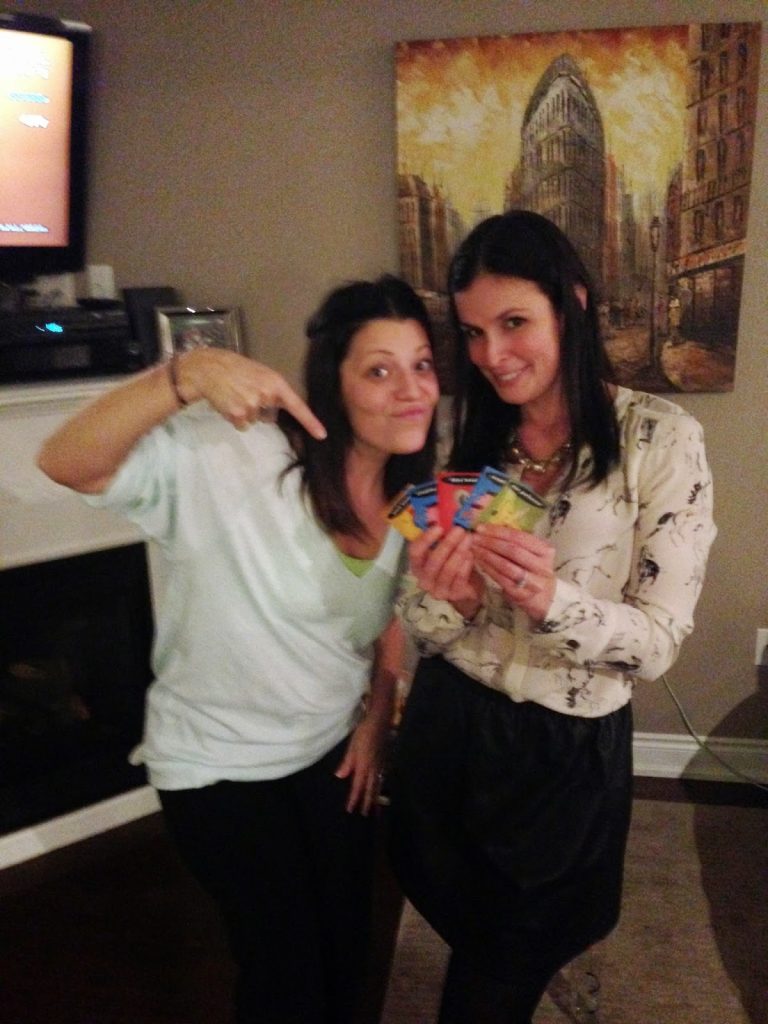 #winning
Just a couple hockey wives
beating our husbands at
Cranium.
4) Stay in! Being a parent, its hard to get away, especially on a night as busy as New Years. This is typically the kind of night you would have needed to prepare with a babysitter. If you didn't prepare, you just might be out of luck. But, one of my favourite family memories on New Years was never about going out for dinner or getting all dolled up. It was about watching the ball drop at midnight. And as a family, we would stand inches away from the TV anxiously counting down, holding pots and wooden spoons in our hands waiting for that final second to diminish to run outside in our pyjamas and winter boots wreaking audible havoc on our neighbours.
What to do while waiting?
Movie Marathon-best movies of 2014, or Go to the Movies! Dress up and do it Red Carpet Style!
Game Night/Cards (Family Favourite)
Skype or FaceTime dates with other family and friends
5) Get Outta Dodge! I know some of you are still stuck on the idea that you want to do something different. So just do it! Quit griping about what you should have done, or how you should have prepared. You can still book a hotel, pretty much anywhere. Take advantage of sites like Redtag.ca, Priceline.com, hotwire.com, or just call a hotel. Its NOT too late, so quit being a "Negative Nancy" and do something about it. You do run the risk of prices being a bit higher. Sorry, I never said this was a cheap NYE post. If you have a cottage or cabin somewhere; GET THERE. Enjoy the respite of nature. Being at the cottage is actually my first home. Its where my heart is.
I hope these quick and simple suggestions are helpful in giving you a boost in the right direction for your last minute planning of New Years Eve. Don't be hard on yourself and don't panic. Spend it with your loved ones and the rest will fall into place. If you don't have any loved ones at your beck and call, comment below and we can have a New Years chat 🙂 I have neither a babysitter or a reservation, so #3 or #4 look good to me 🙂 So much for being a planner.
What are your New Years plans or favourite memories? I'd love to hear about them. Spread the love.
Love you all,
K