Since Little Man was born, my hubby's mom takes us on a trip to escape the winter blues, normally to to Florida. Keep in mind when I say we, I mean the 'girls'! Its a girls trip! Not including Little Man, obviously. Its just me, Little Man, my mother in law, and sister in law. It is hockey season after all. We all know there is no escape for our hockey men during the winter season.
This year after much planning and trying to find the perfect place, she surprised us with a trip to the BAHAMAS!!!!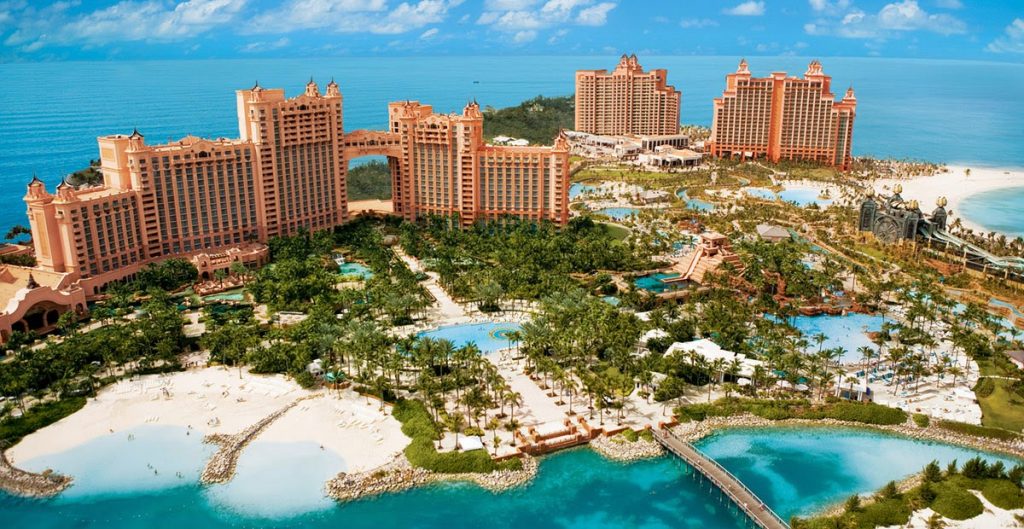 Atlantis, Bahamas!
I couldn't be more excited about this trip. I've never been to the Bahamas before, but have long craved to visit this gorgeous location. Not only did she surprise us with going a bit more south to Nassau, she pulled ATLANTIS out of her hat! This was an OMG moment for me. Think of all the things L.M. can do! The sun, the fun, the 15 pools, the beach, the world famous restaurants, the underwater waterside, the…the….the…bikini?!?!? Another OMG moment. Oh boy.
Ok, so here's a little secret. I have always had 'body issues'. I have always struggled to maintain a body that I am comfortable in. This has been a yo-yo experience for as long as I can remember and now with this trip coming up in March, I'm starting to freak out. But on the positive side, I am not discouraged. I am ready to work hard and commit to getting to a place where I feel fit and healthy. This is NOT a New Years resolution. Its a Lifestyle Revolution. I am generally pretty healthy, but getting a workout in has been a challenge for me since hubby and I live apart. I don't have much time to escape to the gym for a BodyPump class or to the yoga studio to sweat it out, especially with a full-time job as a teacher. Also breaking my foot in August and not walking for 3 months really put a damper on my fitness regime. But right there…those are excuses. I need to be more proactive. Its not just about looking good, its about FEELING good.
So I am enlisting in the help of my fellow Hockey Wives. These three woman are fabulously fit and gorgeous and I could not ask for better babes to help get me "Bahamas Beach Body" ready! I asked Erica Ott, Christie Smith, and Janine Weber their favourite workouts for my 'areas' of need: Core, Legs, and Booty. This week I am focussing on the most important of all…the core.
Everyone has their favourite exercises that work for them and their body. Here are some of the exercises they said were their go-to's for the CORE:
Hailing from Buffalo, Janine Weber shares her fave CORE workouts:
1) Tracy Anderson Abcentric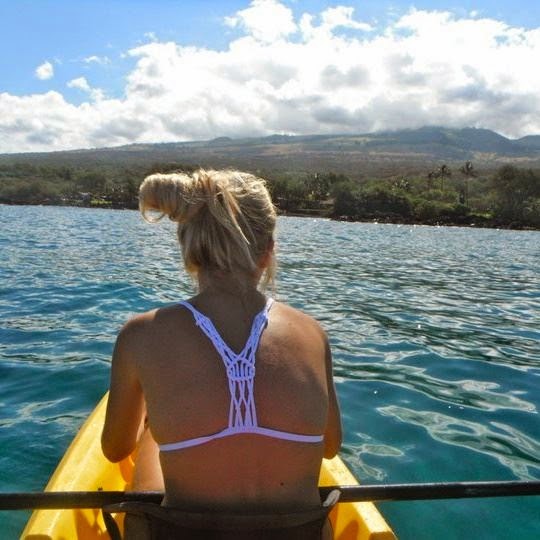 This works for stay-at-home moms who get it in during nap time. Janine is a die hard Tracy girl, especially with no sitter, she needs to get creative. Janine and Mike Weber's [of the Buffalo Sabres] little dude gloriously takes two naps a day, so she likes to devote one of those nap times to a Tracy workout. Get it Girl!
2) Pilates
Although a little pricey, Janine is obsessed with Reformer Pilates classes. With the help of a good instructor, you will never regret this amazing workout. You can find Reformer classes in almost every city.
One last pointer from Janine and "The Boys" claims that "abs are made in the kitchen". Your abs could already be there but if there is a layer of fat covering them then its ALL diet. She gets her Vitamix working overtime before big trips with juices, smoothies, and soups. I just got a new juicer for Christmas so you can bet I'll be grabbing some of Janine's go-to recipes!
Representing the Dub [Windsor], Christie Smith offers me some "no excuse" workouts that I can't argue with. And when you meet this fine lady next month as my next feature Hockey Wife, you'll see she's got the jam to do just about any workout out there:
"Take Little Man to the park and bust out some of these exercises whiles he's running around. You don't have to get a sitter to get your 15 minutes in." YES MA'AM!
TIP * Using weight lifting, baseball, or even golf gloves will help your hands get through this and allow you to hold on longer and get more out of the workout.
Repeat these 4 exercise 3 times


1. Bent Knee Leg Lifts 15-20 reps or until tired
-Hold onto the bar with both hands.
-Lift your legs off the ground so your body weight is in your hands.
-Crunch your legs up then lower slowly.
***You can also do a variation of this exercise [Straight Leg Lifts] by keeping your legs as straight as possible so your lower abs are doing all the work.
Hallelujah!
2. Upside Down Sit Ups 15-20 reps or until tired
-Hold onto the bar with both hands.
-Lift your legs up towards your chest and rock back slightly in order to hook your legs over the bar .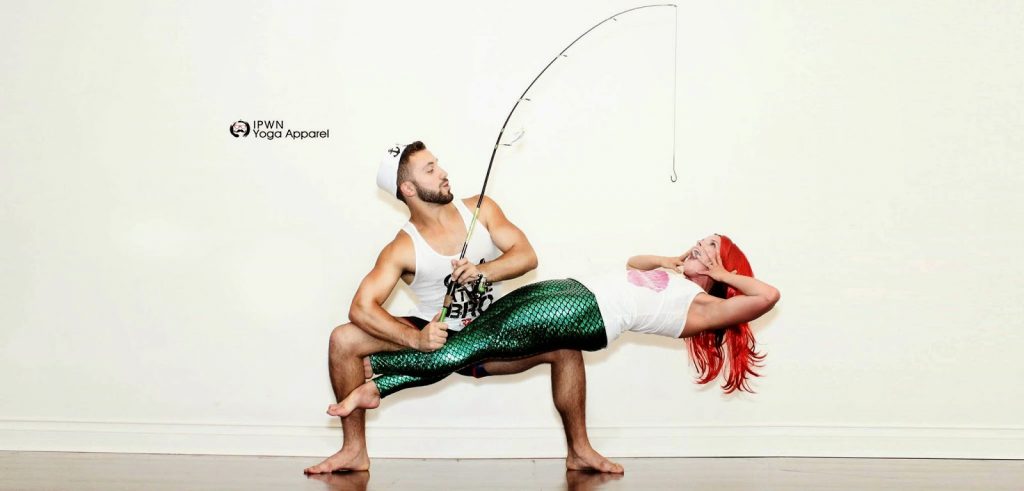 It takes some serious CORE work to be able to hold this pose!
Amazing Mermaid pants by IPWN Yoga Apparel
-Once hooked, squeeze your calves toward your hamstring for added security. You should be able to let go of your hands with your weight now supported by your knees.
-Crunch your upper body up so your hands touch the bar or higher.
Watch out for what this bodacious hockey wife and I get into in my next "Doing it Right: The Life of a Hockey Wife" post.
Finally, Her Write Peace's Erica Ott dishes on [one of] her favourite core workouts:
Plank You Very Much: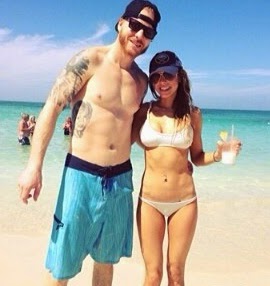 I'd Take Her Advice, Erica Ott with Hubby.
"One you can do every night before bed while watching TV is hold a plank for as long as you can, and each night try to hold it for 10-15 seconds longer. Be sure to watch your form! Your back should be as flat as a table". To make it more difficult and to add some resistance, "have someone place a flat weight on your back!" I love this suggestions because I'm naturally a competitive person so challenging myself in a competitive way really helps to reset my focus. With Erica due in February with her own Little Man, she will have that little guy climbing on her back in no time. Can't wait!
I hope you all found these CORE exercise tips helpful!
What do you do to en "CORE" age those abs to bust on through?! Share with me! Help!
Love you all,
K.