So, three weeks ago I sent out a cry for help to gain momentum on a fitness regime to get me ready for my impending trip to the Bahamas. I was stuck in a rut. Meaning, I needed a new way to get in a workout. My fellow hockey wife babes helped me gain insight on various CORE exercises that I could do readily at home or nearby. Its not always possible to get out for a sweat with Little Man in tow. God love him. He is a workout in itself.
I'm a big fan of the classic "hand on my hip" pose for pictures…we all have a pose. Don't pretend. So I have even hash tagged on a number of occasions. "#iputmyhanduponmyhipwhenidipyoudipwedip". Clearly, I do 'the pose' often enough to hashtag it. WHY does my hand find its way onto my hip? Its all about the ARMS looking good! Some of you might read this and say, oh how vain. I say, 'Oh well". There is a difference between vanity and feeling good about yourself.
Arms are actually one of my favourite muscle groups that I love to work. It's like the results are instant from the moment you do that first curl or dip.
With a little help from my homegirl, Erica, Here are some totally doable exercises to get those pipes pumping oil again:
Dip Low, Dip Low, Dip Low, Dip Low, Dip Low, Dip Low….
No matter how shaky you might be, grab a bench, a step, a chair, the side of the bathtub, and dip from anywhere! There is no excuse to not sneak in a quick dip. Even if you can't do many, Erica Ott suggests doing heavy weight on your lap, while doing less reps. We are looking to tone here, ladies and gentlemen.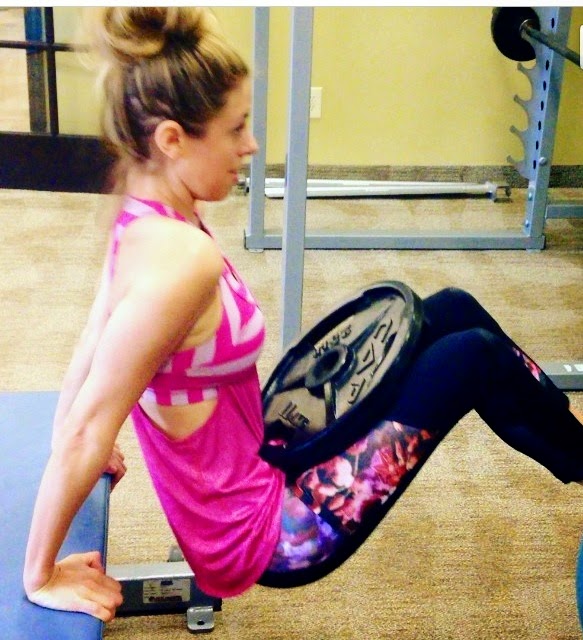 Get that extra weight on there.
Erica's recipe: High weight, low reps = tone
Last night I was "dipping" and Little Man sat up on my knees and PRESTO! Instant dip weight. Instant fun for your toddler. This works the tricep muscles, which I have been told are they key muscle group in giving your arms definition. NOTED. I personally opt for the stairs at home. After a couple of dips, I can also turn around and throw in a couple of slanted pushups on my way to grab the laundry etc.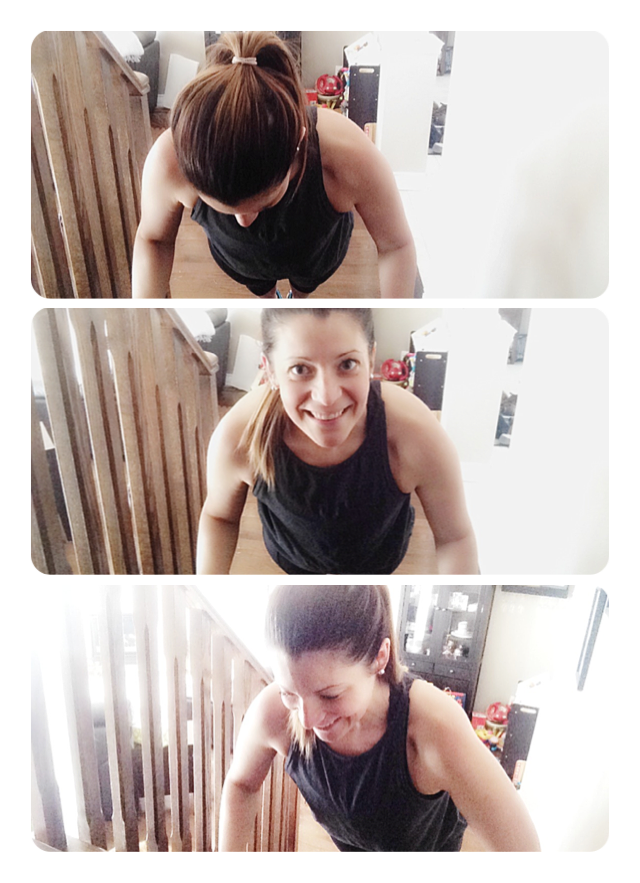 Stair Push Ups
Wide Arms for Shoulders and Biceps
Closer together to work those Triceps
Walk and Work
There are times when I just don't want to stand in front of the mirror at the gym or at home and 'pump' iron, but I know I should really have an "arm day". I know Ott can relate, especially being nine months pregnant, and eager to get back to her killer fitness regime. A great way to get in a double workout is to multitask either at home (if you have a treadmill), or at the gym. Walking on a treadmill or the stairclimber holding 3-5 pound weights is a thorough workout without even thinking its a workout. It doesn't mean you aren't working hard either. Pump it!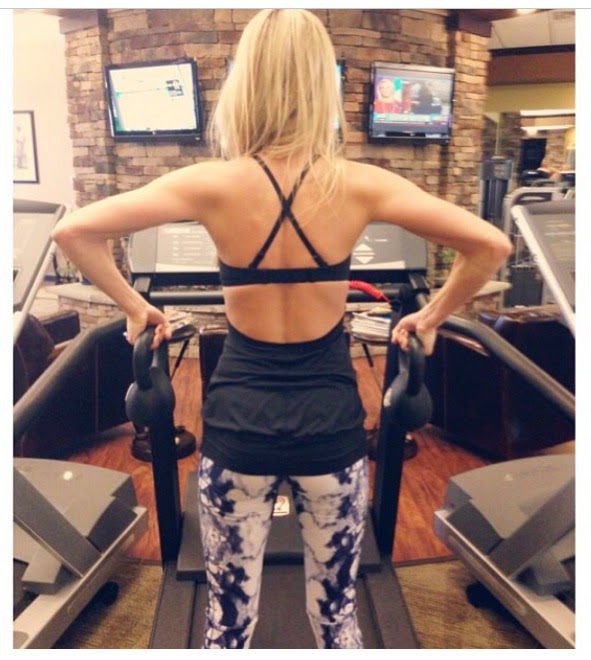 E.O. hitting the treadmill with KETTLEBELLS! Big Fan of
the K-Bells.
Get OUT!
There are so many things nowadays to get you out and about. You don't have to stay at home or go to the gym to get your body moving. Last week, I went to a drop in session at the
Toronto School of Circus Arts and participated in a Flying Trapeze class with some other HW's, Christie Smith and Nicole Culumovic. I had no idea what to expect, but for those of you who know me, know that I am not a fan of heights. Let me tell you, it was a WORKOUT! My arms, my core, my calves! I loved every minute of it. There were so many different classes to take. I have a new found respect for circus /Cirque performers. I can see why Christie's arms are the way they are….all that holding on for dear life stuff, really gets those muscles fired up!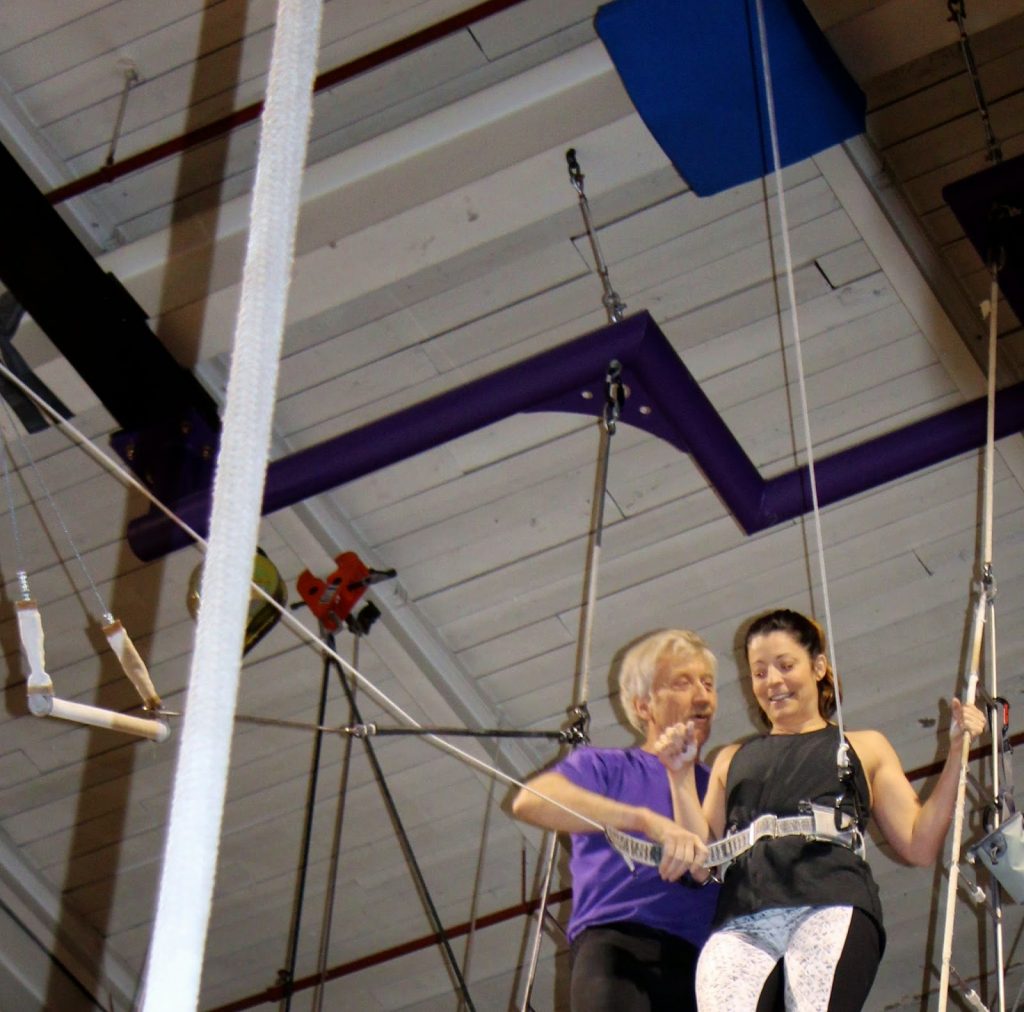 All muscles engaged in this workout.
Kung Fu grip should do it.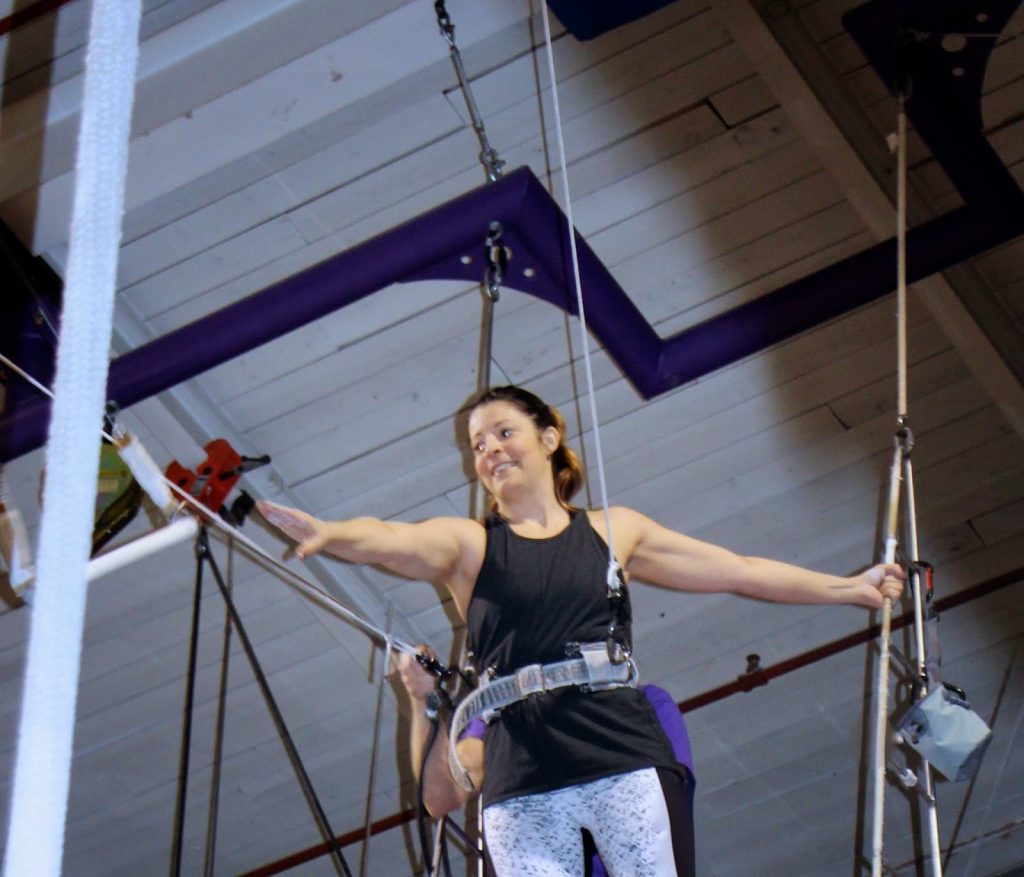 "Hold on", they say…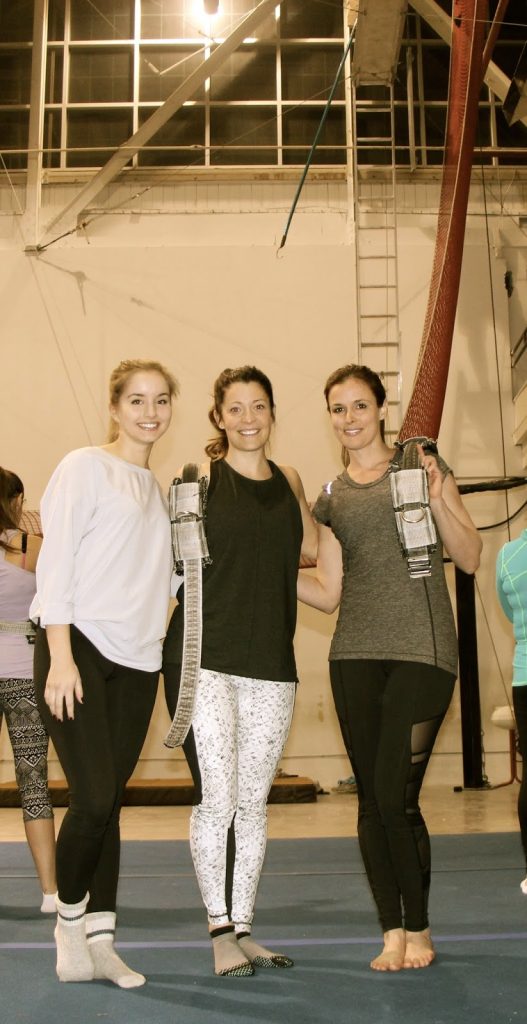 We did it! Fellow HW's, Nicole and Christie, looking
cool, calm and collected…
Million Dollar Baby is right! I remember my hubby coming home from boxing lesson with Mike Marson during his OHL days and he was just drenched! It was revolting, yet……hmmm PG 13. Anyway, I always seem to forget that BOXING is a great cardio and muscle targeting workout. When talking with Erica about her favourite Arm busters she enthusiastically beams, "…My all-time favourite would be boxing!! I feel it shreds fat so quick and its a blast!" She hits the nail on the head here. I did a class with a friend once and its a great way to get out some aggression, work hard, feel powerful, and sweat baby sweat! Thanks Erica for reminding me 😉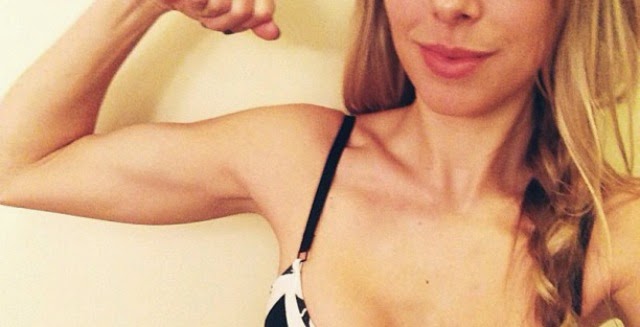 Get toned.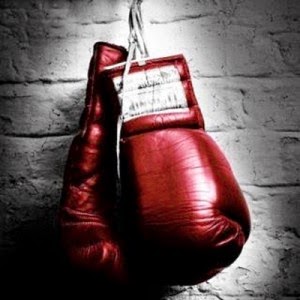 Stay Tuned for more outside the gym workouts in my new series FINDING FITNESS. I'll tell you more about my "Circus Arts" experience.
If you missed the CORE workout pointers post, CHECK IT HERE –>Bahamas Body Ready CORE
Thanks for keeping me motivated! What ARM workouts work best for you? Share in the comment box below!
Love you all,
K