It's less than a week until I can dig my toes into the white sand beaches of Atlantis, Bahamas. I've been doing my damnedest to kick start my body into something half presentable for the beach. As you know, I knew I couldn't do it on my own so clearly I enlisted in the help of the most bodacious babes I know. The women who have helped me along the way have been incredibly supportive in helping me find exercises that could target specific areas that were in need of some TLC. Some of the exercises I knew and had just forgotten about over the years, others were new and innovative and really made me push myself. These reminders not only gave me that kick-start to getting my body back in shape after having little man and a then later a broken foot (not to mention some really poor nutrition choices), but these exercises were so manageable that it gave me the inspiration I needed to know that I AM capable. We all need a little pat on the back at times. And with today being INTERNATIONAL WOMEN'S DAY, I want to give a special shout out to these amazing women who have helped me throughout my journey over the past 3 months:
Erica Ott (January Feature Hockey Wife)
Christie Bezaire (February Feature)
Kodette LaBarbera (March Feature)
Janine Weber
You babes ROCK, and I love you for it.
This last mini-series post focusses on the LEGS and BOOTY!
Here are a couple fan-favorites that got me in the zone. I'm a long way from Iggy, J-Lo or those Kardashians, but I'm ok with a little less junk in the trunk…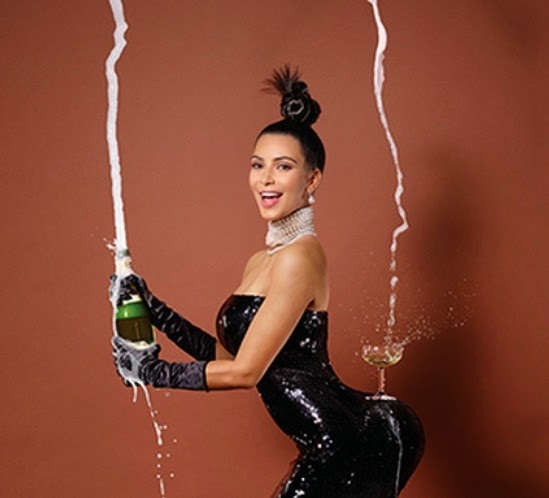 Cheers to the booty.
Since breaking my foot in August, my legs were very weak, specifically my left leg due to not being allowed to walk on it for three and a half months. My muscles atrophied, naturally. Sure I earned myself one sleek leg of dissipated muscle, but I'm not about that…I into muscle. Muscle is sexy.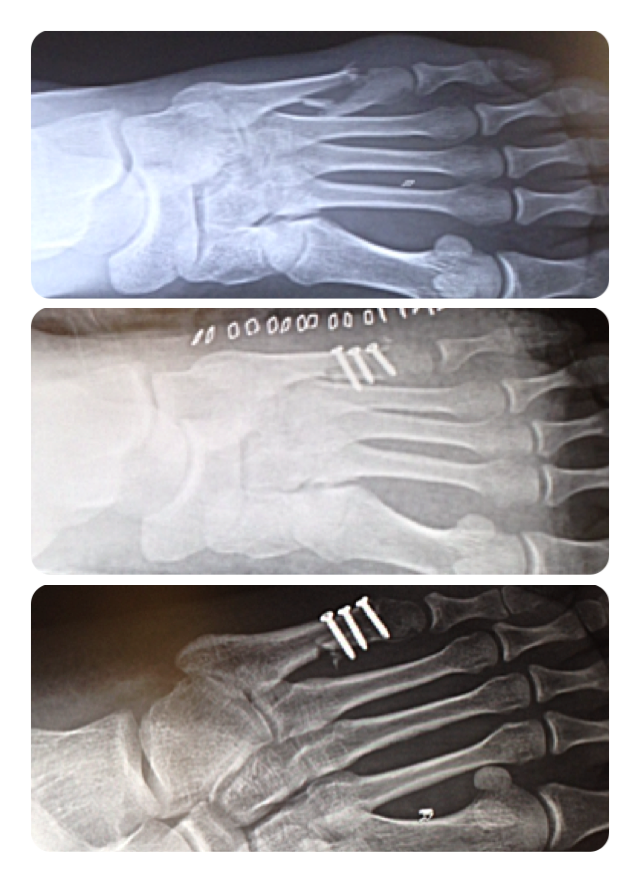 Broken. Stapled, Screwed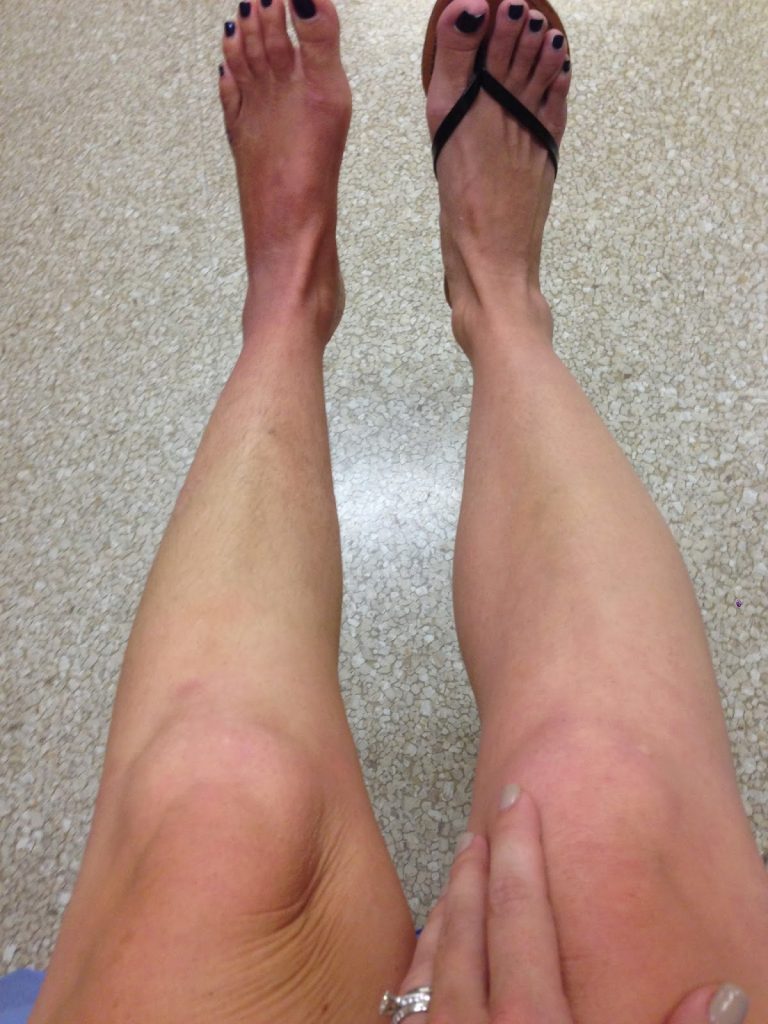 Muscle Atrophy (Left Leg)
Its my Booty and I'll LUNGE if I want to: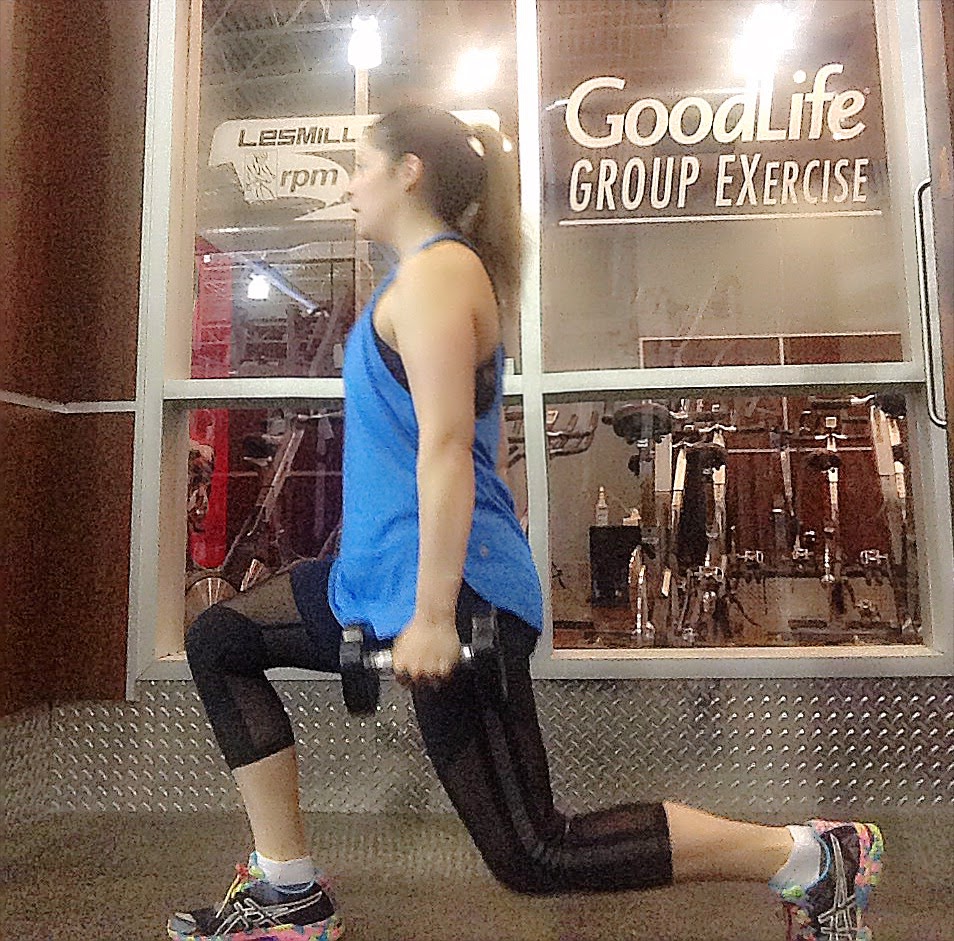 Walk it out. Before you know it, yer done bud.
Needless to say, I HATE, LOATHE, CONDEMN lunges. Its human nature to dislike things that you are not good at. I'm not vain. I can admit my weaknesses. I love hitting up a Body Pump class at my local Goodlife Fitness, but hate the lunge sequence because its a stand-alone drill. I really struggle with my balance and fit that I am only focussing on what I am doing wrong and possibly embarrass myself if I lose my balance. So with the suggestions from AHL/NHL hockey wife, Kodette LaBarbera, I was re-introduced to the walking lunge! YES! Movement helps me refocus and redefine my goal. Get from one end of the room to the other. CHECK! Before I know it, I've crushed several sets of lunges and feel good about it.
Bezaire's Other variations include:
Side Lunges- Stand tall with your feet together. Take a wide step to the side with your right foot as your left foot stays in place. Lunge deeply into your right side letting your hips come down low. Your left leg should remain straight and extended. Ensure your back is straight and your head is up. Push through your right heel to return to your beginning stance. Repeat.
Curtsey Lunges- Stand tall with your feet slightly apart. Put weight on your right foot and cross your left leg behind your right leg. Both knees should bend to a 90 degree angle while keeping your hips square. Always push back up with the power being sent from the heel. Who says you can't be a lady and workout?
SQUATS!
Yes, these tips might seem obvious. But these exercises are proven to work. If you mix up your workouts with variations of similar exercises, you create muscle confusion which creates results. For those of you who repeat the same workout over and over and over again and expect the body to change, you are insane. The definition for insanity is literally, repeating the same behaviours and expecting different results. Mix it up. I could do squat exercises for days. The squat rack is a great way to focus on proper form and technique. Add additional weight or just use the bar for that little extra sumpin' sumpin'.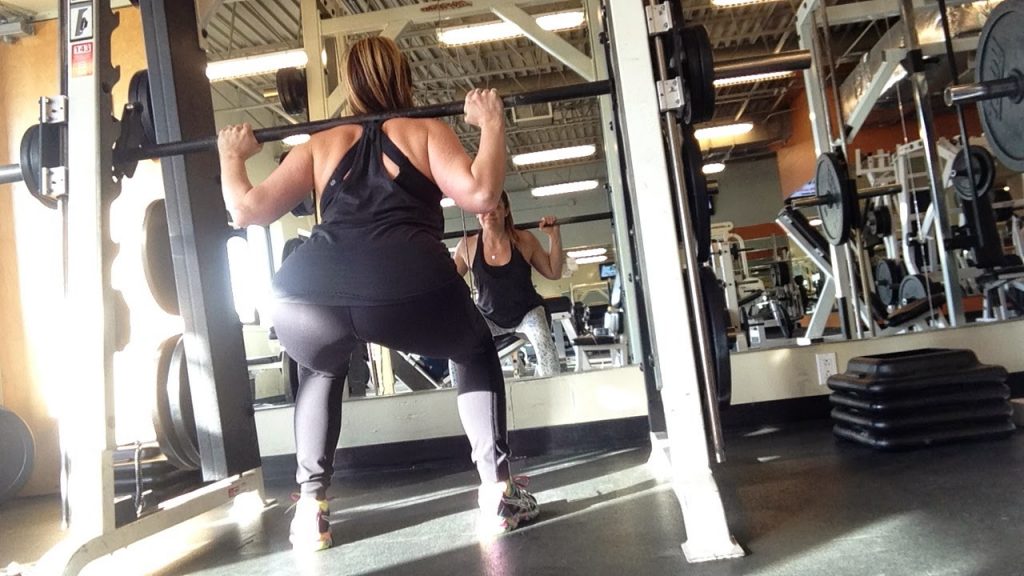 Get LOW! Your knees shouldn't go over your toes and your weight should be on your heels.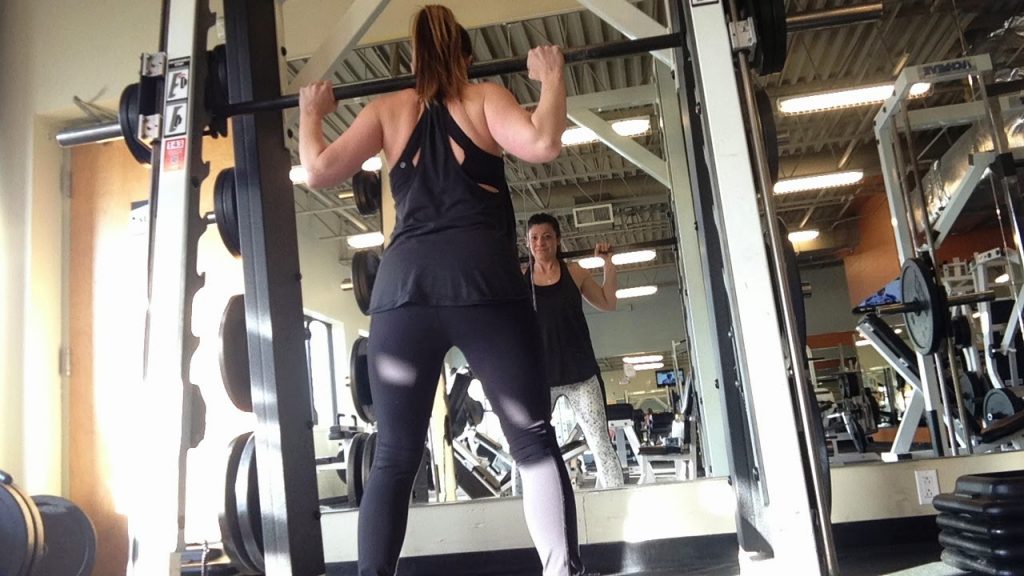 POWER up! Use your quads, hammies, and glutes to push up. Give those glutes and extra squeeze at the top.
Squats on a Bosu Ball are amazing. You are engaging so many muscles in this exercise. CORE, ARMS, QUADS, HAMMIES, BACK, and of course, the BOOTAY.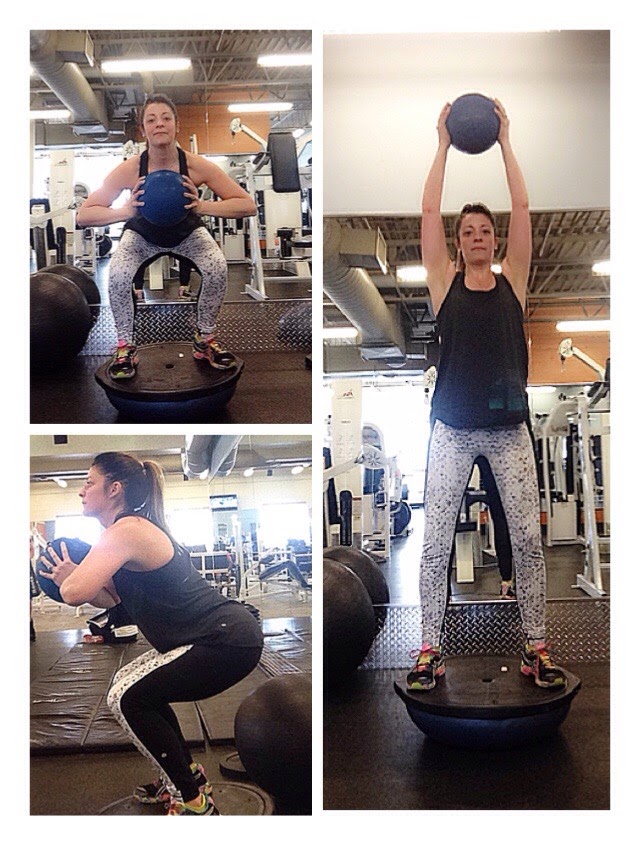 DONKEY KICK BACKS
Again, you can do this exercise anywhere. You can do a full leg extenstion, finishing with your foot being parallel to the ceiling or you can have your leg kicked up to a 90 degree angle and pulse until failure. This is also an exercise that can be done for longer periods of time, that's why it is suggested to do it until you feel like you your buns are burning….and then do 20 more.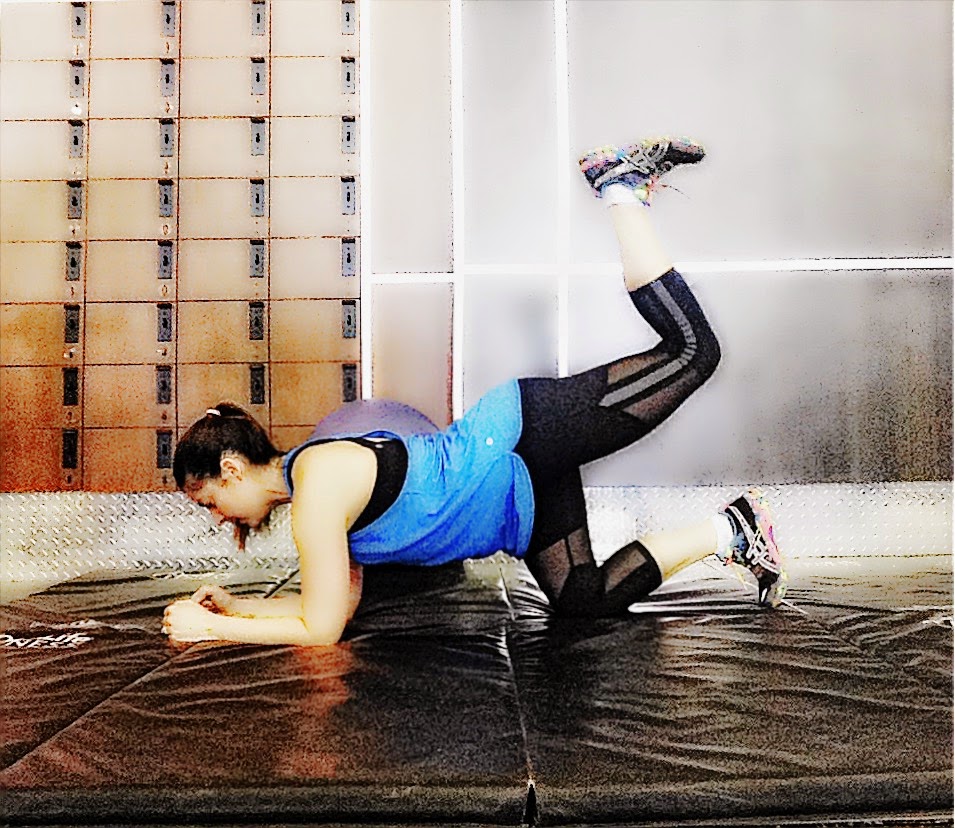 I also learned from Janine Weber and Tracey Anderson that if you cross your lifted leg behind and touch your knee to the ground you can experience a whole other level of muscle engagement. Janine introduced me to The Tracey Anderson Method and I can't get enough. If I could afford her, I'd have her at my house on the daily….oh wait I do… #YouTube. She's got mad tricks up her sleeve.
Lastly, cardio is a great way to get your legs and booty into tip top shape. Going for a run, hitting the elliptical in the gym, or a spinning class is a great way to get the heart rate up and to get that lactic acid building up in those large muscle groups. Lactic Acid creates fatigue, and fatigue creates muscle. Work it girls.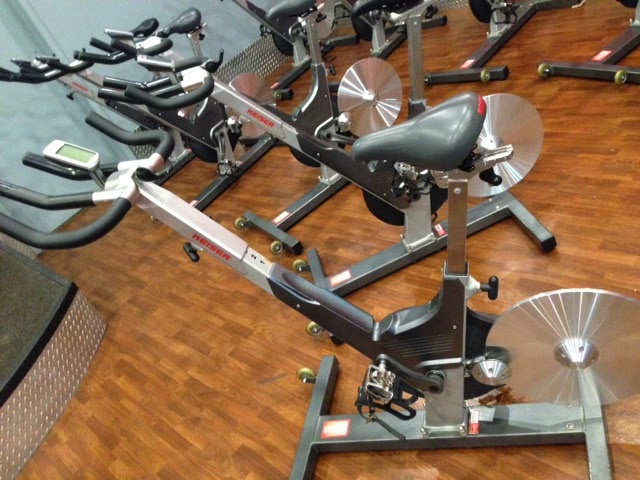 On one last side note. Since it is International Women's Day, this is an observation to all you ladies workin' it at the gym these days. I am a supreme creeper, people watcher, whatever. And I see the way you look at one another. You stare, you judge, you give the up and down looks in passing. How about we change that. How about we start giving the high five or a smile in recognition that each one of us in the gym are making an active effort to be more badass than we were the day before. Let's build each other up, rather than trying to compete and tear each other down. That is all. You are all beautes.
Additional resources from my homies: AxFit! Check out Danielle Mingay, she runs Adrenaline Bootcamps that are amazing and FREE (online)! Check out her YouTube channel: Danielle Mingay Adrenaline Bootcamp
Love you all,
K.