I am not what you would call a traveller. Not because I don't WANT to but because it just doesn't fit so fluidly into my life at this point. Sure I've been to a few places, beautiful places, but you won't find a travel blog post on a regular diet. My travel is literally dictated by what kind of schedule my family is on. We can't always travel to luxurious locations together because of well….Hockey. Obviously, my weekend travel is committed to going to visit my husband. I'm happy about that. As trying as this year has been living apart from my husband, and even though I miss the crap out of him, I was able to steal away for the Canadian March Break to, wait for it….ATLANTIS, BAHAMAS!!! I know right?
Collectively, you helped me along the way. Getting beach body ready was important to me. The motivation to actively adapt and maintain this lifestyle was scaffolded by posting and being held accountable for what I was doing. God, I love blogging. I engaged in some really great fitness regimes to target key "problem areas" to preparing and indulging in nutrition. And posting on my blog about it was probably the best way for me to go about my vacay prep. I still had yet to get my pre-baby body back (Little Man is TWO!) It paid off. I felt great on the beautiful, white sand beaches. Sure, I could have tweaked a couple more spots if I had my way, but nothing was keeping me from soaking up that radiant and glorious Bahamian sunshine.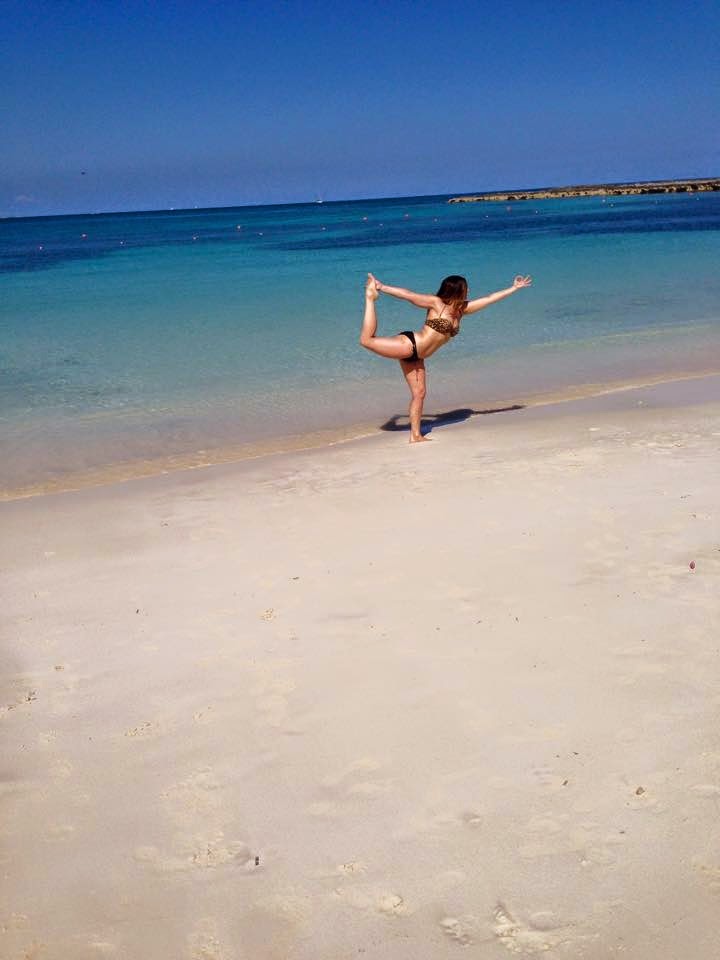 There is always time for a quick Yoga Sesh. Shout to my Hockey Homegirls for the Tips.
Travelling with my sister-in-law, mother-in-law, and Little Man was so relaxing. I have to admit, I took a backseat role in the planning. They had it all taken care of. The resort, dinner reservations, swimming with dolphins, oh it was so lovely. All I had to do was show up with my 'plane pills' and they took care of me. I'm not the smoothest traveller by flight to say the least. Perhaps another roadblock in my alter-identity as a world-travelling gypsy. I haven't quite made it overseas yet, but someday. In the meantime, my passport is proudly stamped by a couple of tropical havens. And I'm more than ok with that.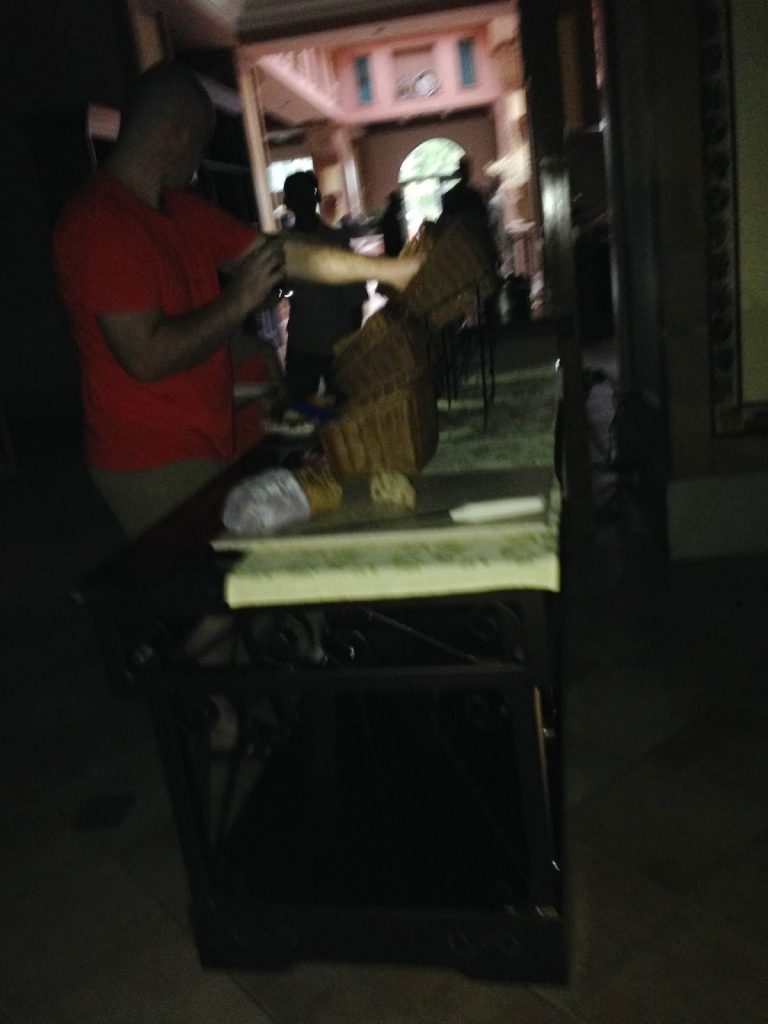 No Power = Better use your cell flashlight to
see what you are eating. In hindsight, its
kind of humorous….
Throughout our trip, I was struck on several occasions with gratitude. Gratitude for my family, of my home and what I am privileged to have, of the perfect temperature the ocean kept, of electricity (we lost power in the resort on our first night). That was an experience. I'm glad we were only on the fourth floor of the massive, picturesque hotel. No power = no elevator. There was only one place where the "generator" was in working order…THE CASINO.
I didn't leave with much in terms of souvenirs (unless you count margarita's and coconut beverages from "Coconut Willie"), but what I value most are photographs. I'm such a shutterbug, that you won't find me without some sort of device that can capture a moment. So I will share with you some of my top 'Must-Do's' of my Bahamian adventure. Like I said before, I'm no traveller but if you ever find yourself in the Bahamas or lucky enough to pass through Atlantis Resort through a cruise, check out some of my personal faves.
Kelly's Top 5 Must-Do Bahama-hama-hamas!
(A Fun Mix of Food and Fun!)
The Temple "Leap of Faith" Waterslide….Through SHARKS!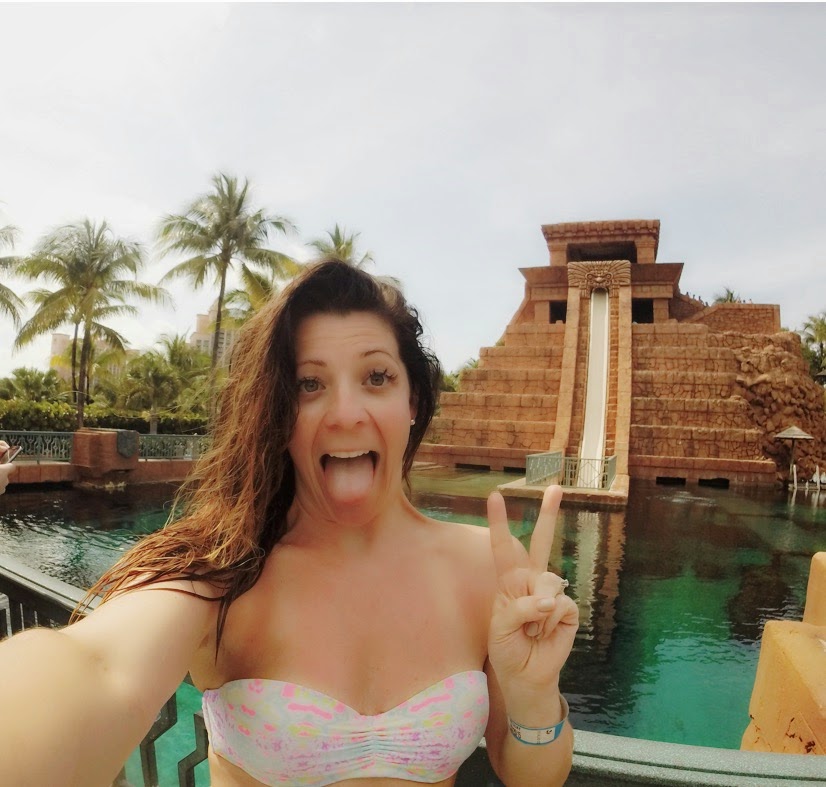 Peace out! Off to slide with the SHARKS!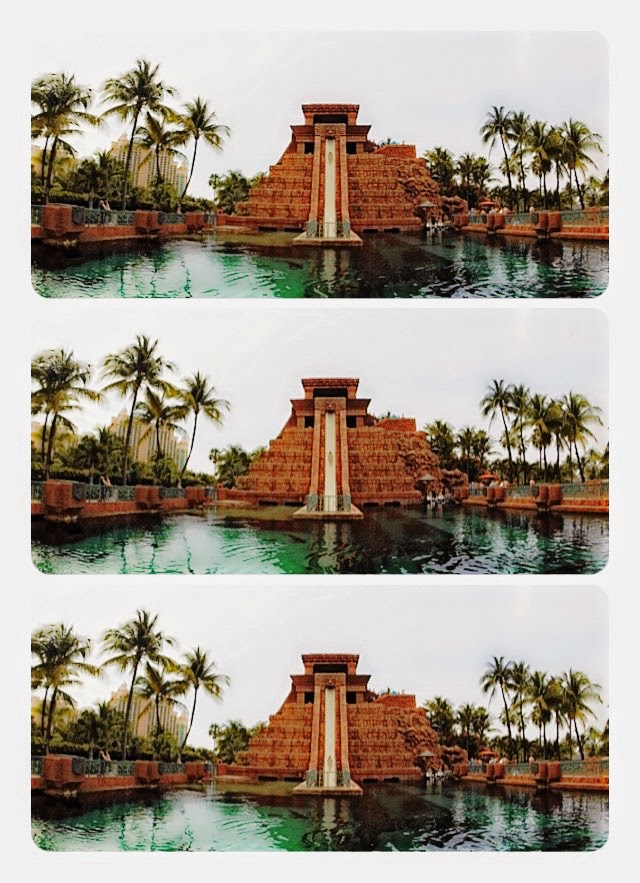 That's ME! Hard to see because its a FAST and STEEP drop!
The (Lazy) Rapids
At times this "river" takes you swiftly along with speed and fury, and the next thing you know your coasting slowly down relaxing, scenic currents. Hence, why I call this the Lazy Rapids. There is an actual Lazy River on the resort for those looking to float uneventfully with intention.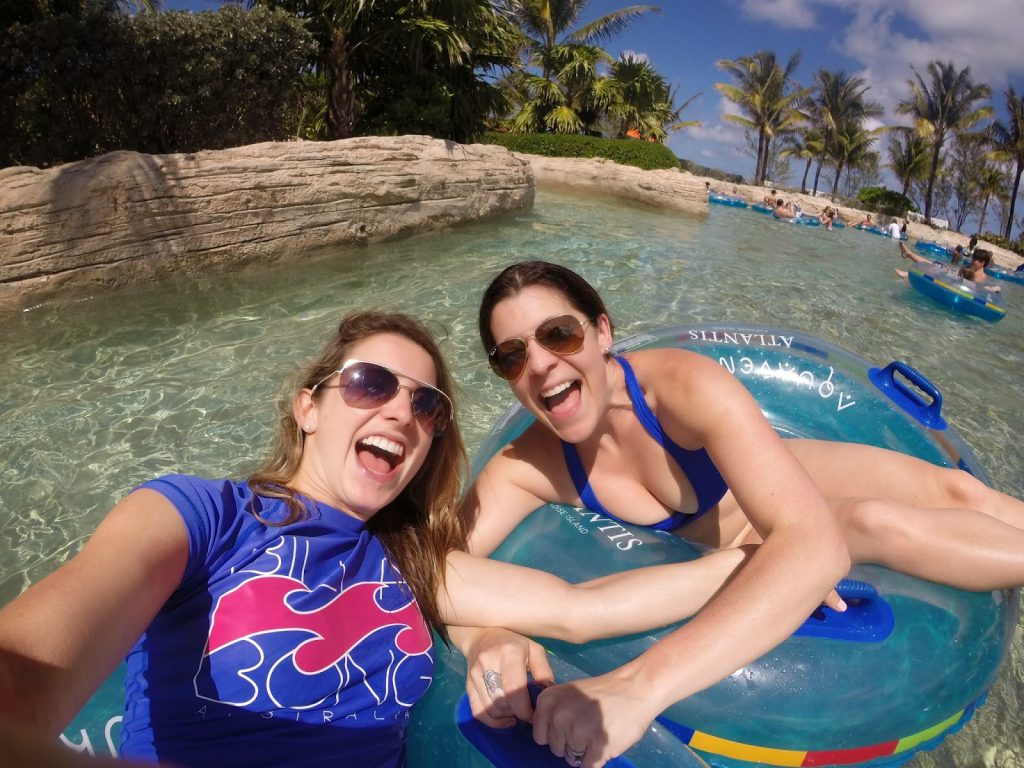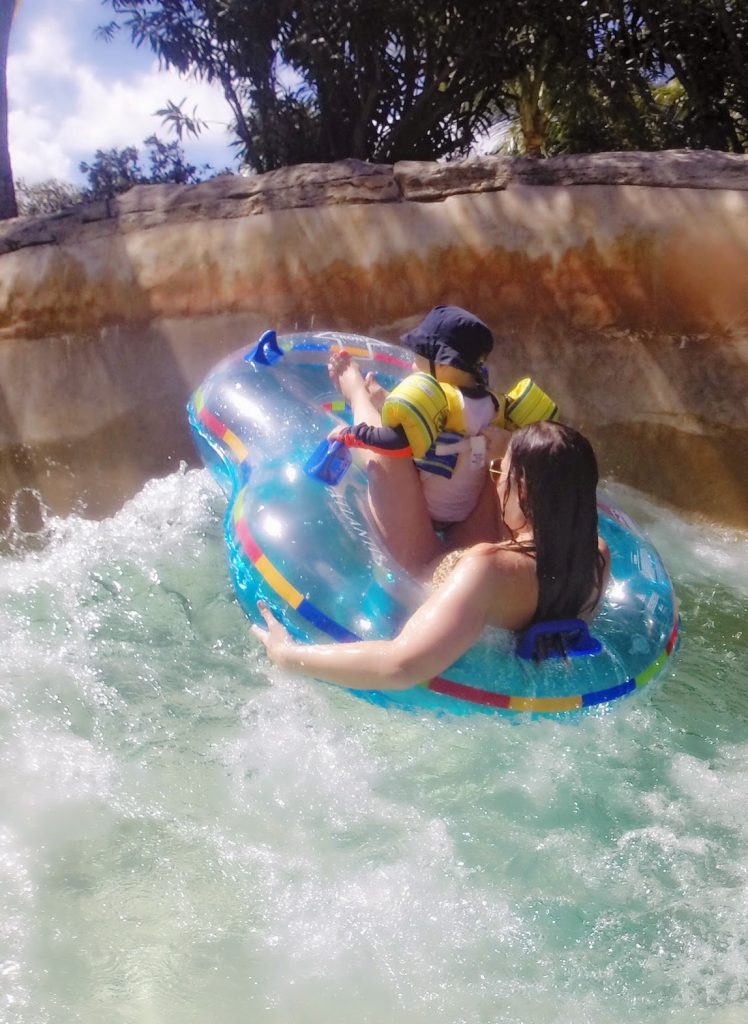 My Little Man fears nothing.
The FISH FRY! (and the best darn daiquiris you'll find in the SOUTH)
I was told by friends who had been to the Bahamas that going to the "Fish Fry" is a must. It was great! It was a fun little adventure to explore the downtown core of the Bahamas, make a Yoga pit stop a beach pier, then mosey on through a 35+ restaurant mecca where managers basically schmooze you to choose their fish fry palace. We were greeted by a "unbiased" Bahamian who was not affiliated with any restaurant in particular but was compensated by whatever restaurant we chose to dine at.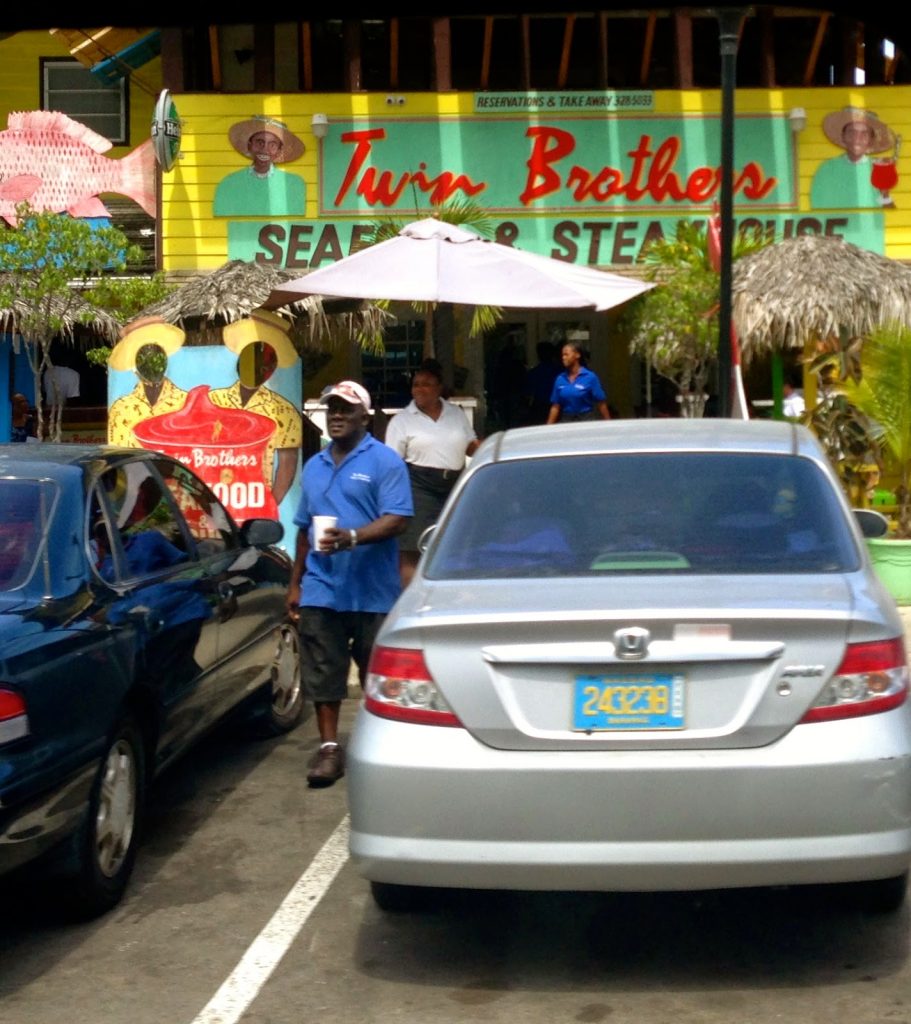 We were told "Twin Brothers" was the place to be if you wanted the best daquiri.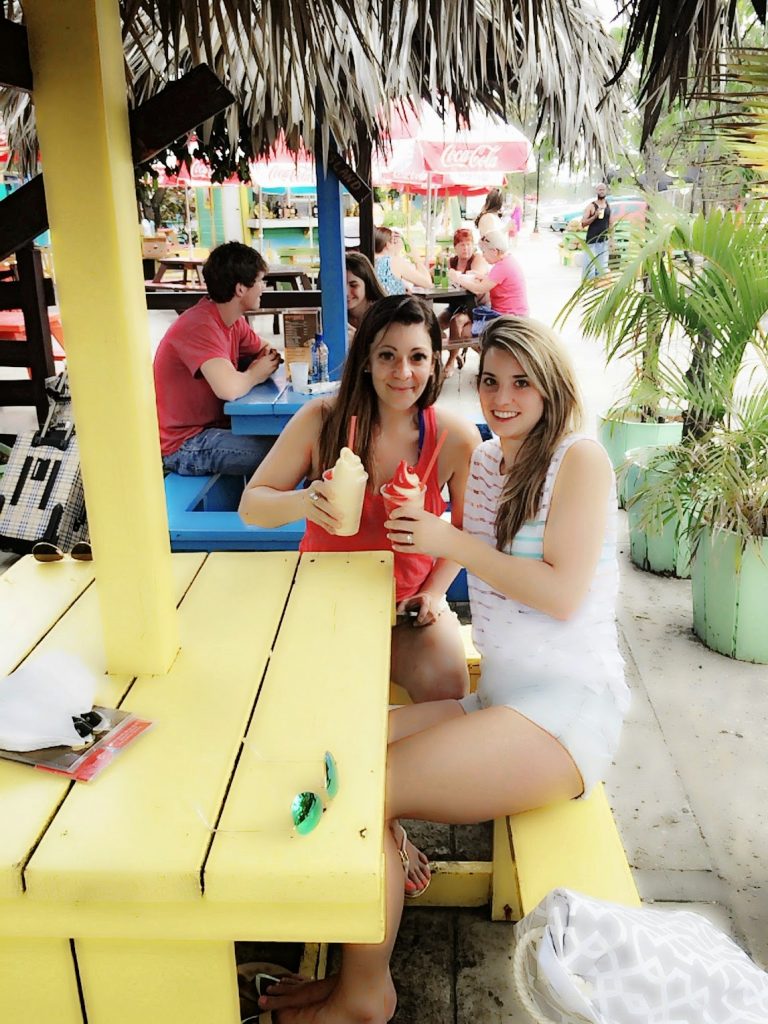 When in Rome….or Bahamas!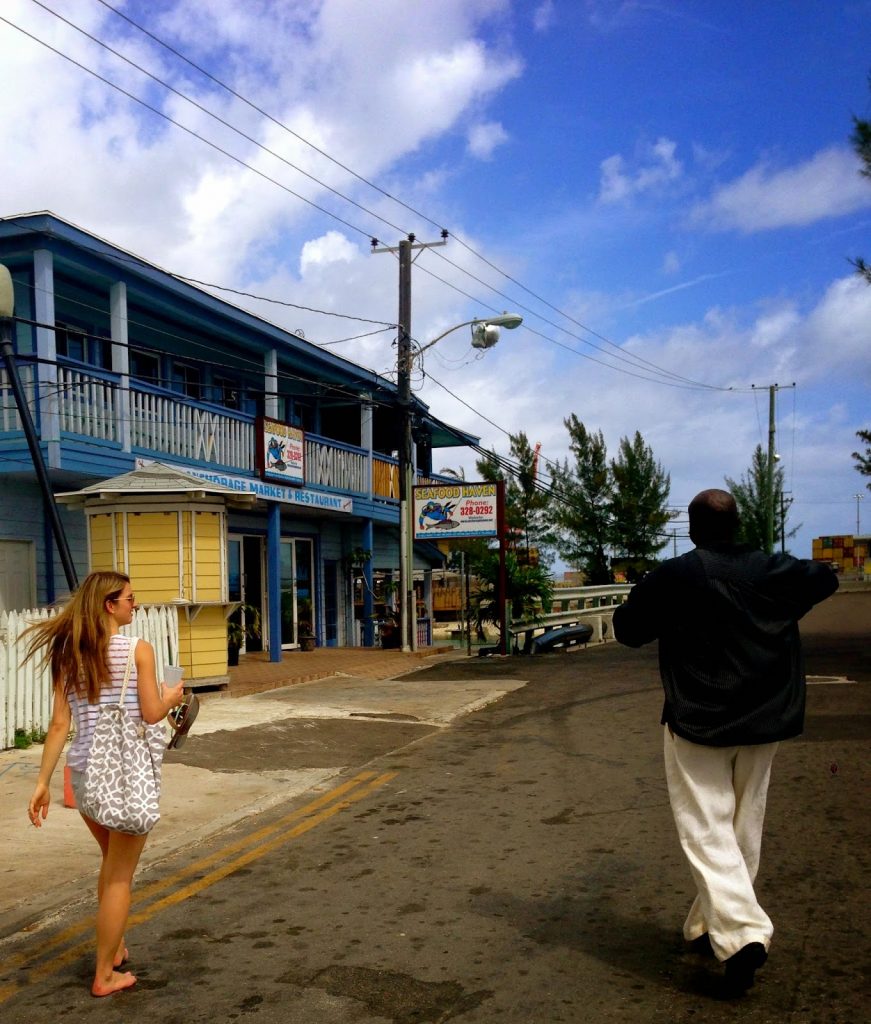 Our "Fish Fry Tour Guide" and Seafood Haven, our final selection for our fish fry experience.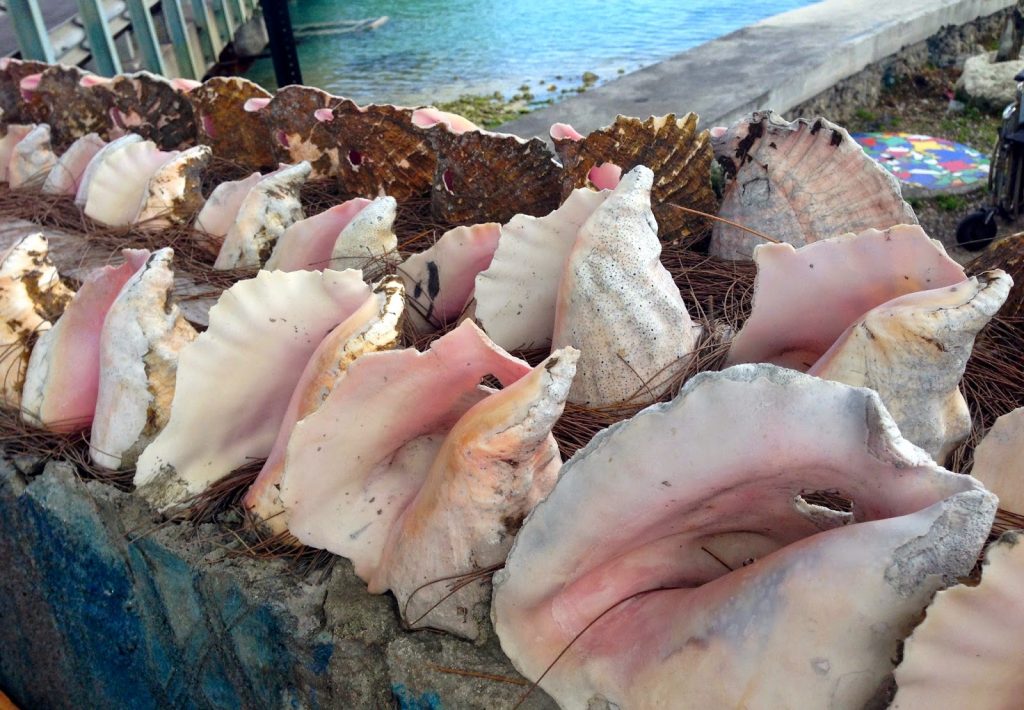 Conch's Everywhere! No joke.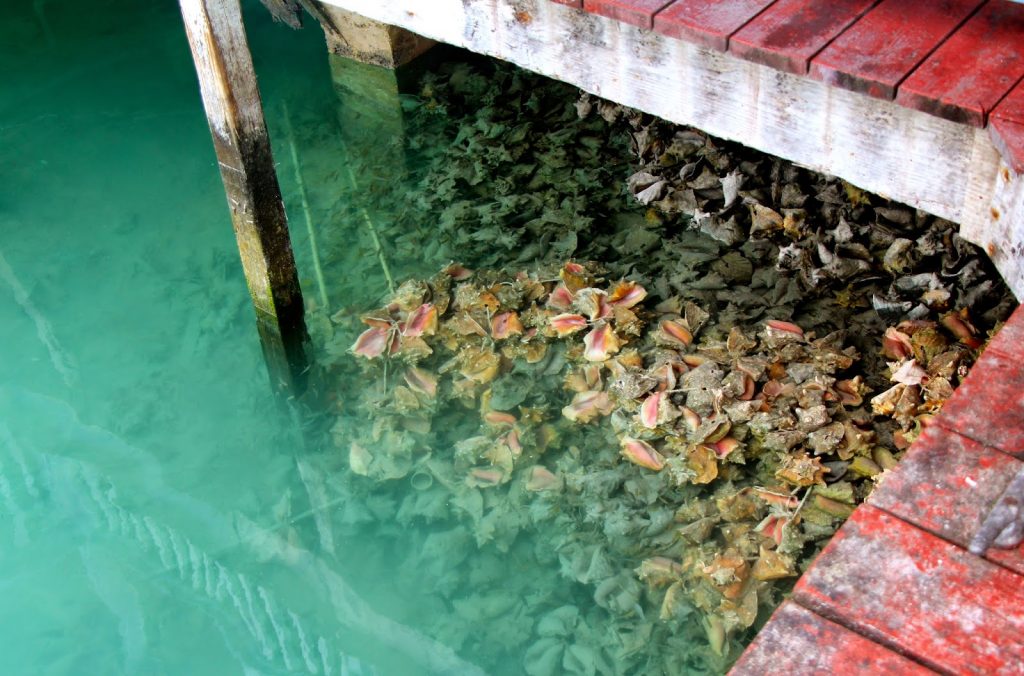 Lesson Learned: CONCH is pronounced "CONK" not CON-CH (they will make fun of you AND correct you.)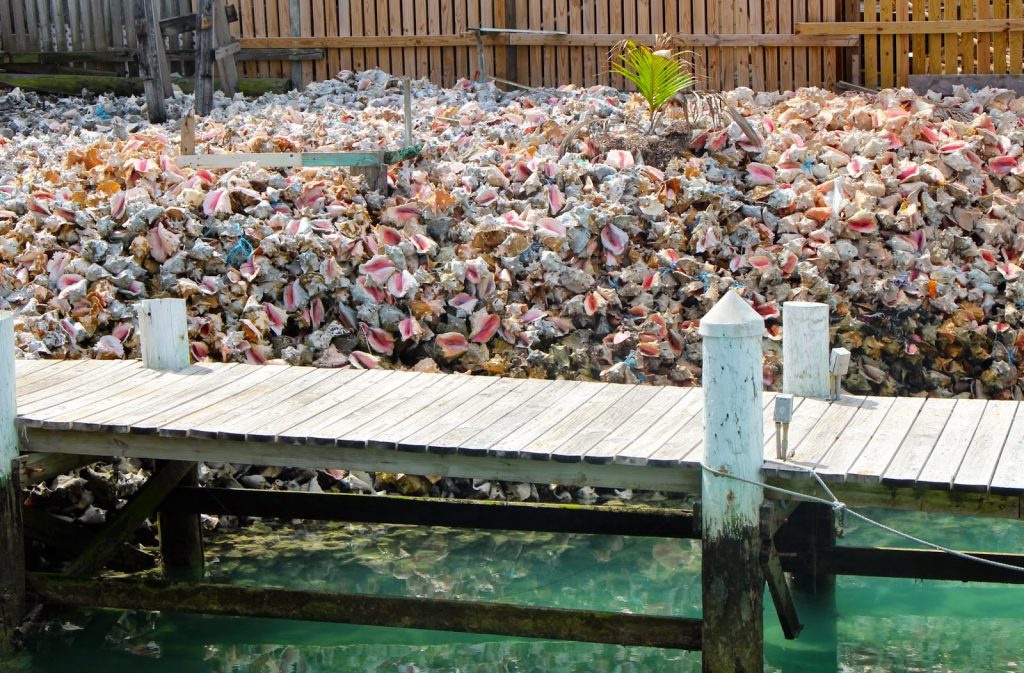 I 'conch' believe how many shells there are!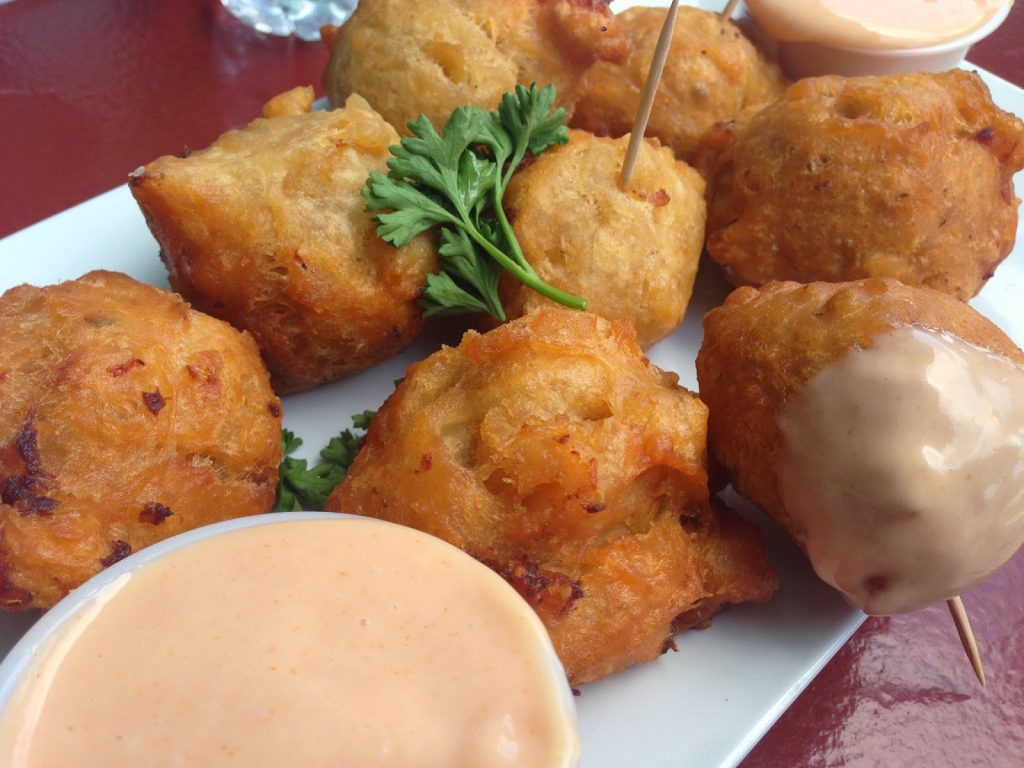 Conch Fritters: A Bahamian Staple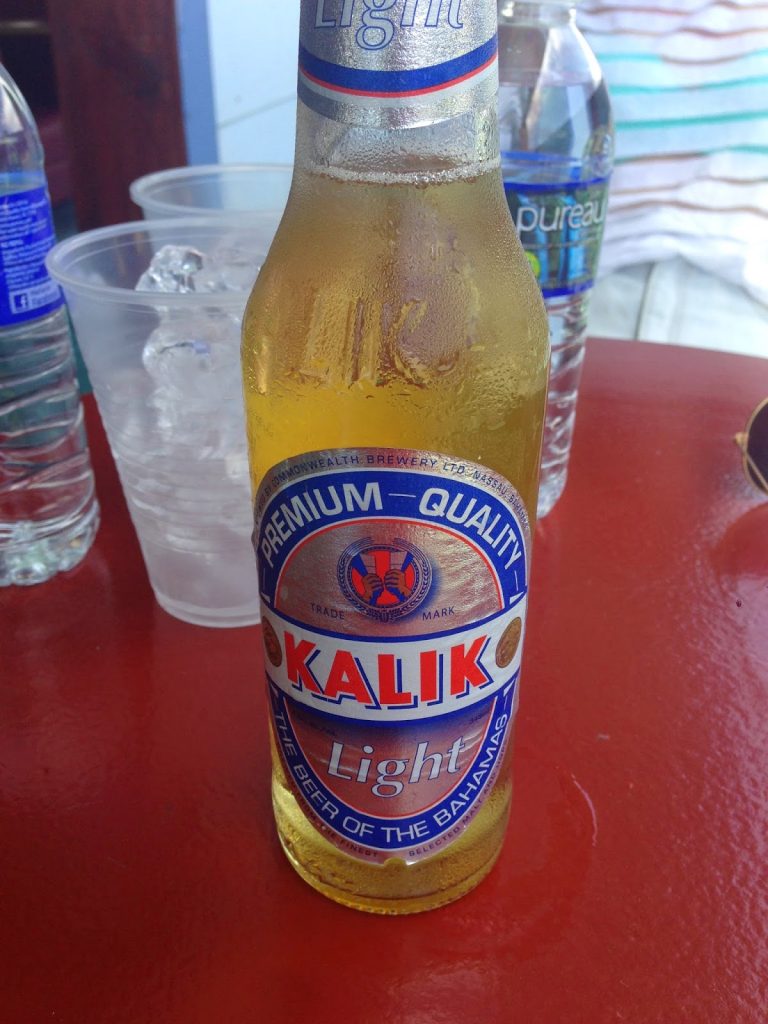 Official Beer of the Bahamas: Kalik
NOBU Restaurant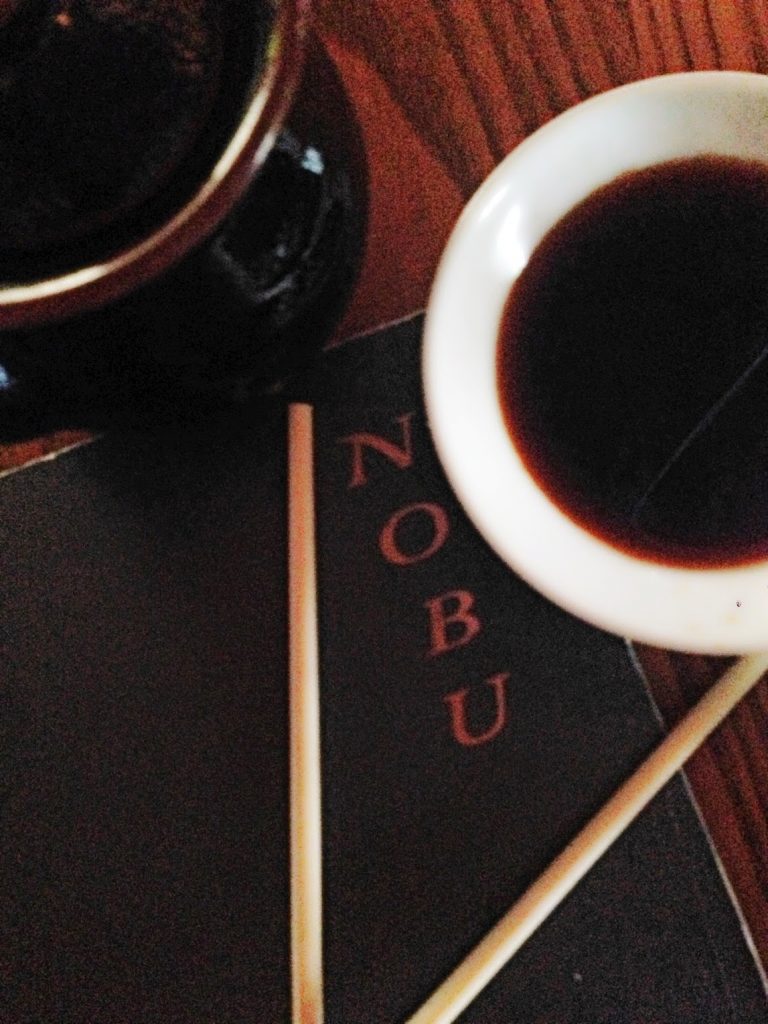 World Famous Nobu. 32 Restaurants. Bahamas, New York, Miami, Las Vegas, Dubai, Moscow,
Hong Kong, Cape Town, Bejing, Budapest, Milan, London…if your in the area.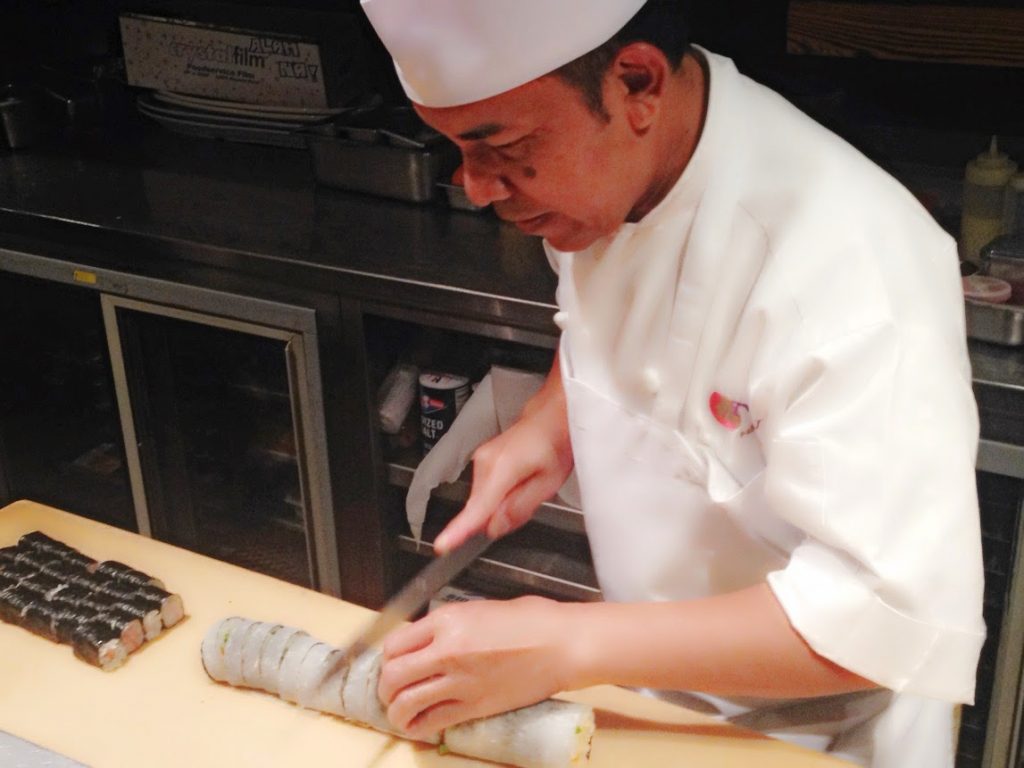 Them Rolls Though….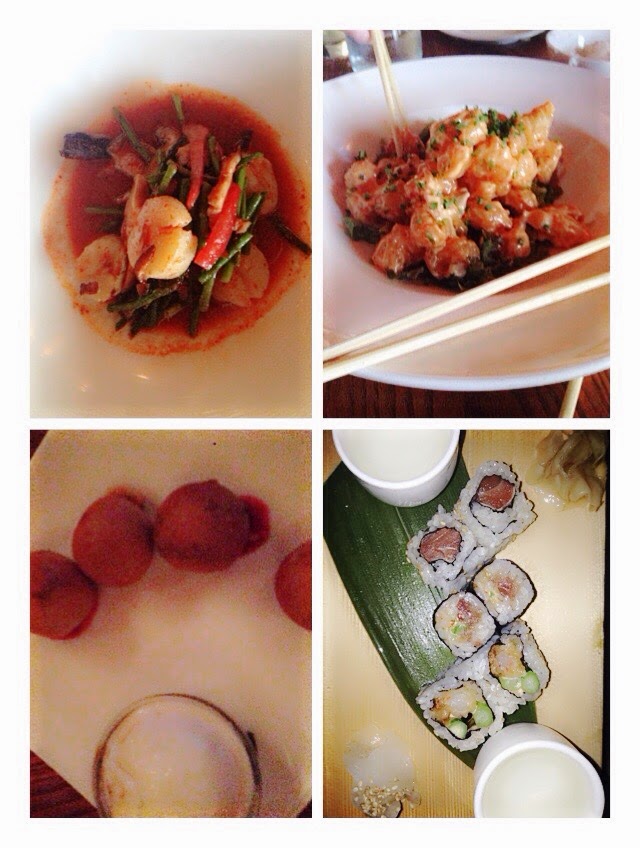 It was so good we came back for more later that night…and a round of SAKE!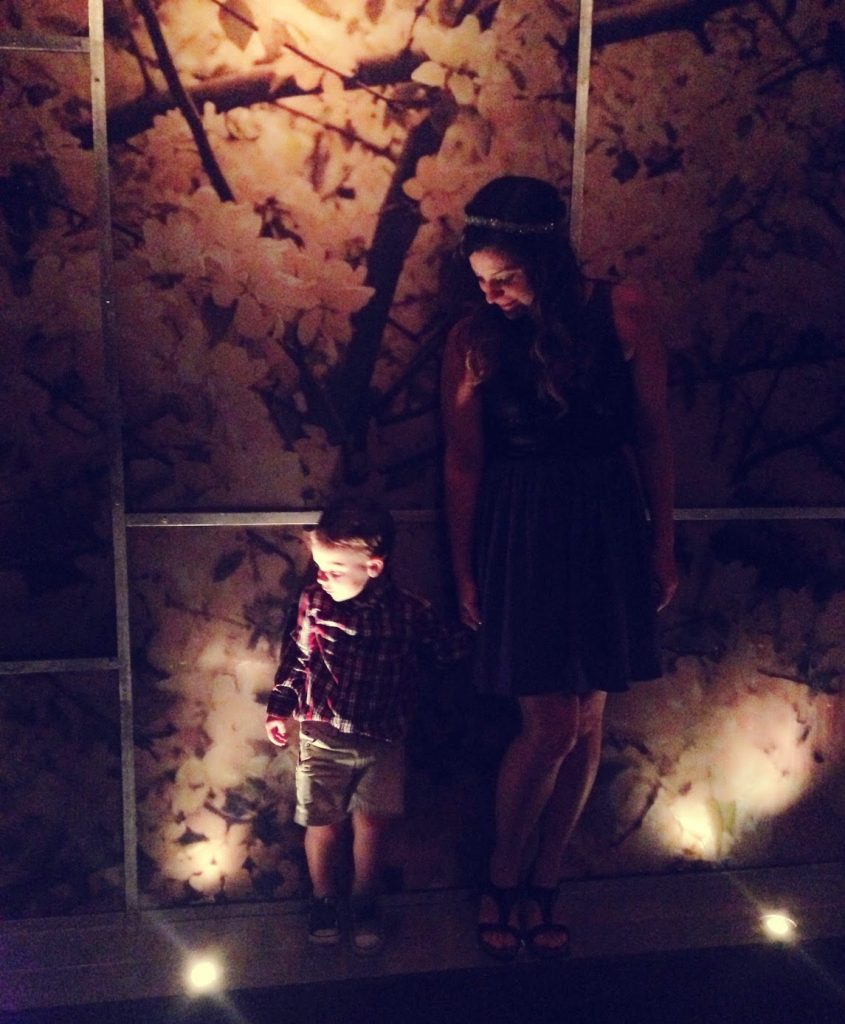 My Nobu Date.
The Dolphin Cay (Pricey, but you've got to do it ONCE in your life)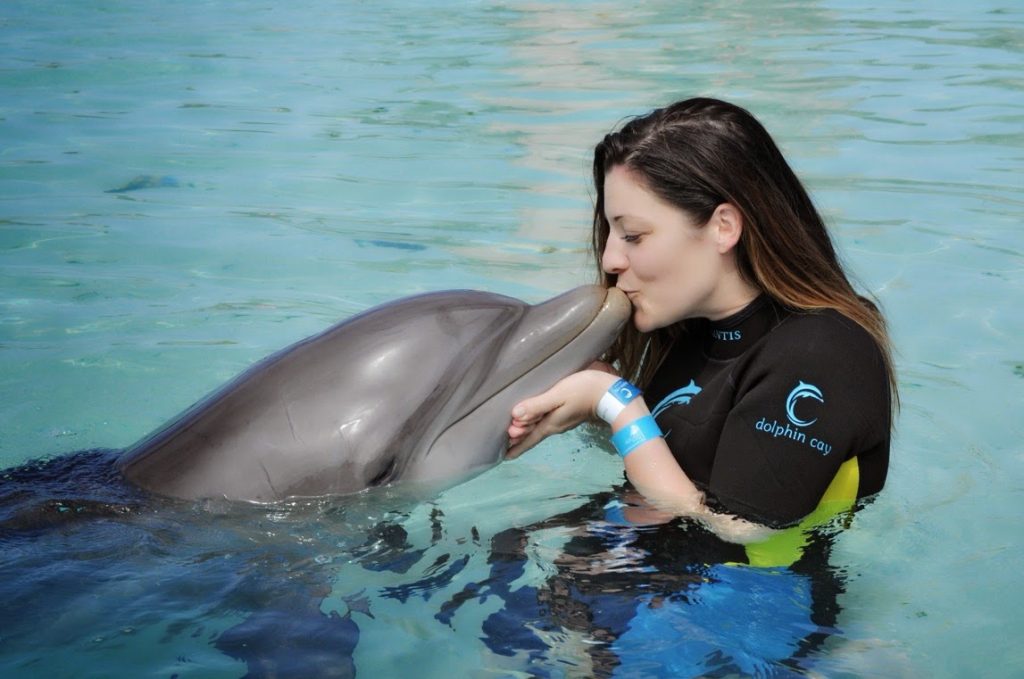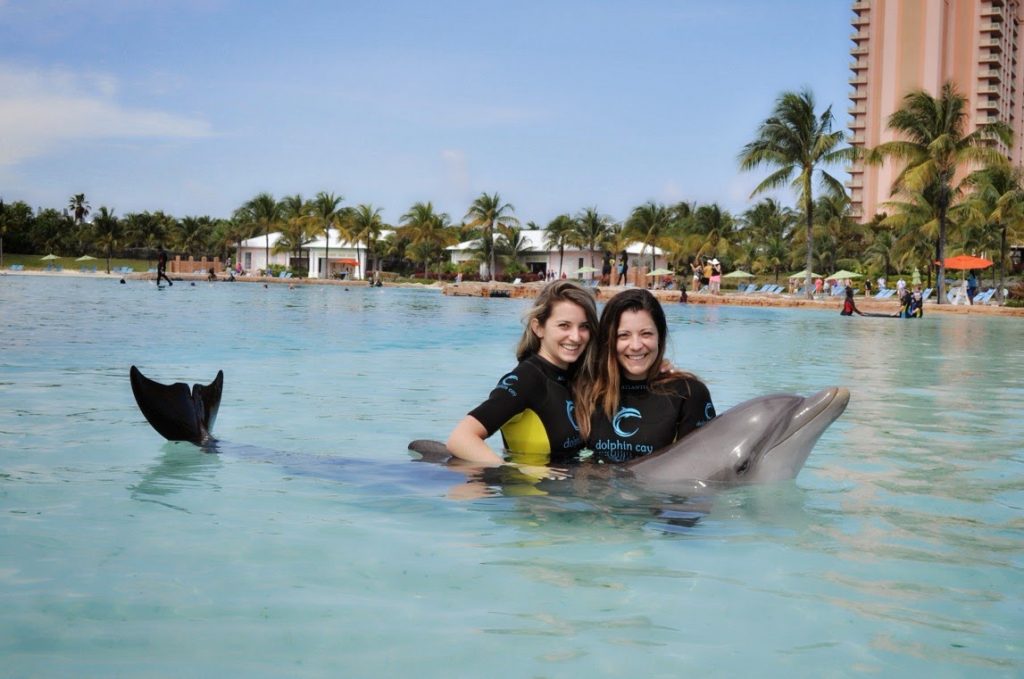 My Favourite Sister, My Favourite Dolphin, and I.
I did NOT want to leave this magical place. Just when I felt like we were settled, it was time to go. Little Man had the best time there. It truly is an amazing place for kids. There are endless possibilities for kids. Even though he is only 2, there are numerous activities and play places for kids 3 and above. Although he couldn't take part in some of those organized activities, I loved having him with me all the time. I learned so much more about his adventurous side. I mean, I know he is adventurous, but he took it to another level. If he could go down the "Leap of Faith", he would. Another thing that I loved is, I learned that he was more appreciative and kind-hearted that I even thought was possible for a wee two-year-old. You know how you always meet 'friends' when you are on vacation? Like that couple you become BFF's with on your honeymoon? Well Little Man was scouted as a BFF by the coolest little 9 year old dude named Preston. Preston could have cared less about L.M. being a toddler. They were like Batman and Robin, Bert and Ernie, Gretzky and Messier….you get the idea. Preston was on the trip with his family. Preston was on the trip on behalf of the Make a Wish Foundation. Preston had a brain tumour. I adored this little boy. So trusting, so kind. He would tell you his life story if you gave him the time…oh wait he did. I wish the world for little Preston. If you ever read this Preston my man, my little boy adored you. Thank you.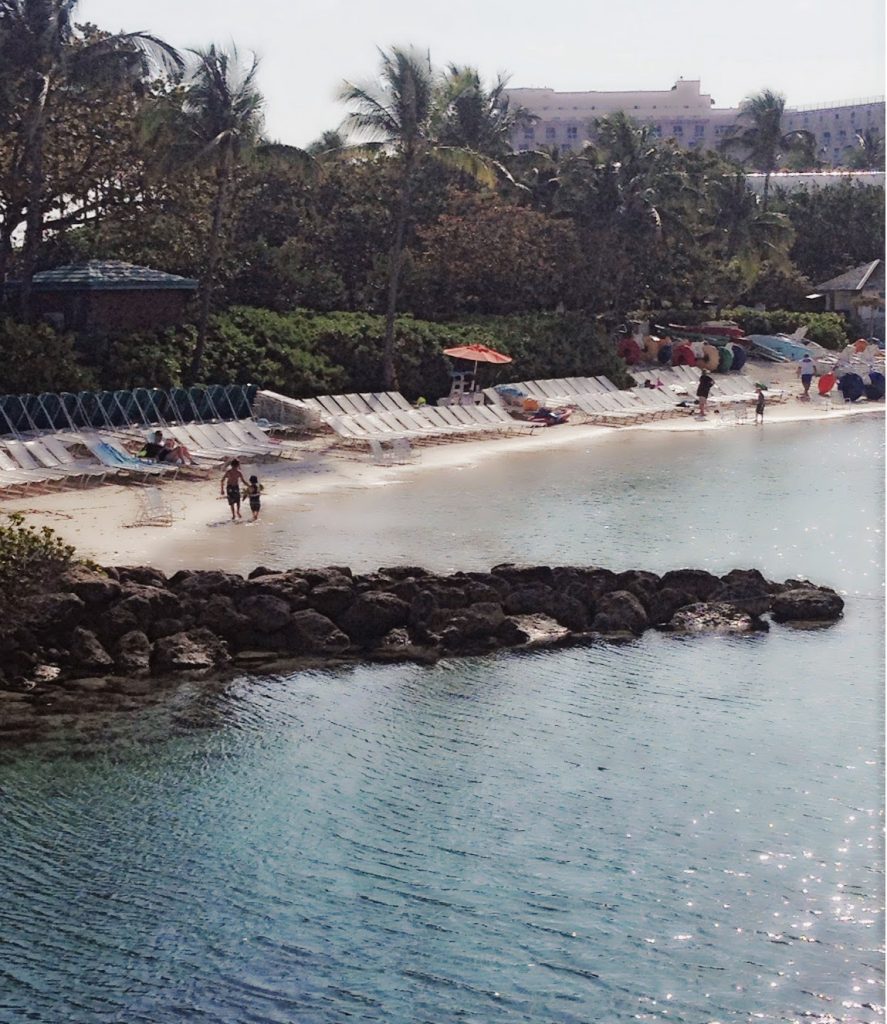 Preston and my Little Man walking the beach lagoon together.
Struck with gratitude.
Love you all,
K.