Call all the ladies out, their in their FINERY. A hundred jewels on throats, a hundred jewels between teeth." Lorde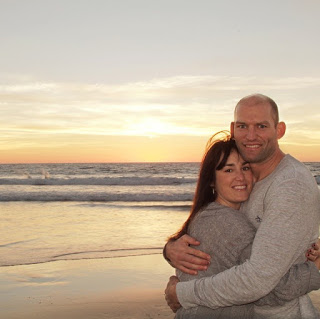 This jewel is a go-getter, a talented (to say the least) Mom-preneuer, faithful wife, and a friend to which many boast of her contagiously charismatic persona. Every month I am blessed with not only the chance to write about someone positive in this universe, but I am also bestowed with a friend. I started this journey as an opportunity to break all stereotypes about what a hockey wife is and created a segway into showcasing the reality of this life we live with positive intent, honesty, and a hint of braggy brag.
Without further ado, please let me have the honour of introducing you to this month's feature DOING IT RIGHT: The Life of a Hockey Wife, Kristina Regehr!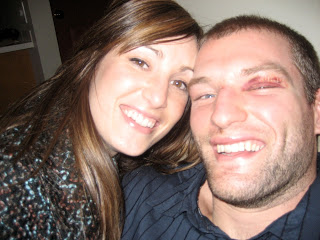 Engagement Night!
Just a small town girl, livin' in Saskatchewan. She took a chance on a blind date and ended up marrying a Rosthern, Saskatchewan boy by the name of Robyn Regehr in 2007. You may also know Robyn as a Stanley Cup champion of the L.A. Kings. The two made their love affair official as they returned to their roots of Saskatchewan to marry on a very tiny island surrounded by just their nearest and dearest brought in by pontoon. Although the two have bee-bopped from Flames country, to Buffalo, and finishing his hockey legacy in L.A. this past May, Kristina and Robyn always return to the place that made them the kind, laid-back people they are today, CANADA! Robyn has just officially announced his retirement so he and Kristina and their adorable boys, Wyatt (6) and Shane (3) are riding the waves out in L.A. and will be making the move to Calgary to start their post hockey-life-lifestyle in September. Summer plans? A woman after my own heart. She's cottage-bound in Saskatechewan with her squad. The Regehr's return to the place where recharge is essential. A post office, a general store, a tiny school, a volunteer fire hall, and a couple of small restaurants is just enough to fit the purpose. "It's our escape from the hustle and bustle of the craziness that the hockey life can sometimes bring. I literally blow dry my hair and put makeup on maybe twice a summer." Be still my heart, did we just become best friends???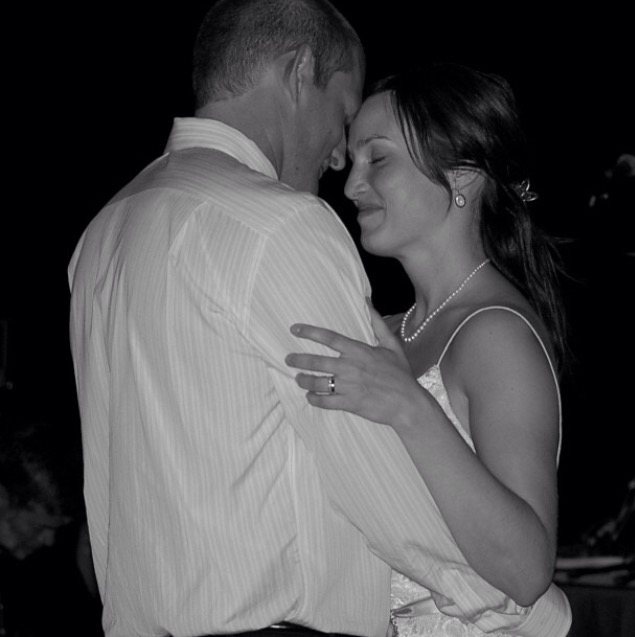 Nothing but Love. The Regehr's
She's been bit by the travel bug. A big part of her parenting style has to do with allowing her kids to be kids and letting them explore. In her own travel journey's through life, aside from hockey travel, Kristina has explored, Fiji, New Zealand, Australia, and Mexico to name a few. She aims to show her kids as much of the world as possible. "I make a point to take my kids once or twice a year when Robyn is on a long road trip." On meeting her little dudes via Instagram, it is easy to see that these dudes adapt to travel easily and are always smiling. They've got their mommy's adventurous bug buzzing within themselves without a doubt. Kristina touts that her boys have very different personalities, "Wyatt is a people pleaser, like his mama. He is pretty easy going. Shane is his father in a miniature form. He is incredibly stubborn but definitely a mama's boy." In light heartedness, she quips, "I usually cannot leave his sight. It is a blessing and a curse." Thank heaven for little boys! Speaking from experience, they love themselves their mama's!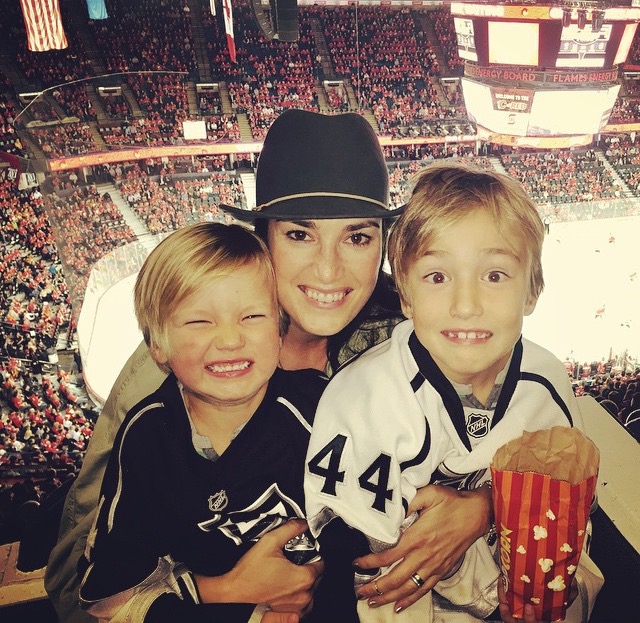 Shane (3), Mama Regehr, and Wyatt (6)
It's all true, true, true! Kristina is extremely easy going and supportive. Through our writing journey she has been open and honest. As a new mom, living in the hockey world, I asked Kristina about the pressure of having her little guys play hockey due to their Daddy's success and an NHL'er. In confidence and ease, she guides me in saying, "As of now, neither has expressed a desire to play hockey, although we haven't pushed them in that direction. I'm sure that will change now that we are headed back to Calgary. We will put them in hockey when we get back but my goal is to get them doing something they love, have passion for, and enjoy. If that is hockey great, if not I would be excited for them to be involved in a life sport like skiing or tennis or something that I could do with them for the next 30 years. Don't get me wrong though, I want them to learn how to skate!" Aside from Robyn's obvious talent to command the blades along the ice, Kristina was a competitive figure skater and then following that, coached for many years to boot! As a parent in the hockey world, I look for advice and reason and wonder if my approach to 'hockey-rearing' is valid. This mama validates my apprehension but gives the perfect calm to answer to my question.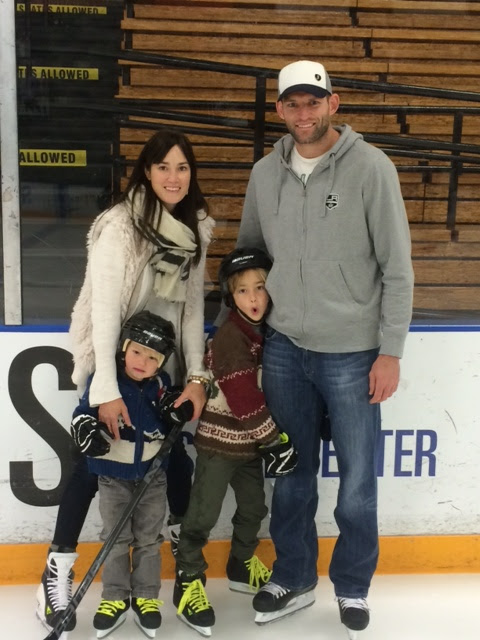 Family Skate
Throughout their adventures, the Regehr's have had to relocate three times during Robyn's career. His career started with the Calgary Flames where they spent 12 years of their life, hence why they are returning. The trades, according to Kristina, were not particularly devastating. This may come as a shock to many, but Kristina and Robyn welcomed change like a boss. Just from getting to know Kristina, this girl can handle just about anything with poise, a good sense of humour, and style…. just you wait…Another shock to hear is that she confesses, "As crazy as it sounds…I loved Buffalo!" This was the most difficult change for her in terms of getting traded from Buffalo to L.A., "I enjoyed our experience there so much, everything about the team, the girls, the community, it had really felt like a place we made our home. But obviously the trade (to L.A.) was amazing because he ended up getting his Cup after so long." I am sure many hockey wives and girlfriends out there wouldn't argue a southern team, especially L.A. but I have to side with Kristina on this one too, I've been to Buffalo to visit some amazing friends and I've seen the 'Wives Room' and met the wives… Class act all the way. I can see why it would be hard to leave. It's all about what you make of it and Kristina makes the most of everything. She makes lasting connections and lives up to every intent to stay connected with those who have impacted her life. Kristina also relishes the value of being able to live outside the hockey world and always "made friends outside the team, which for me is key, because I can't do hockey all the time. But its also nice to have girls to talk to that 'get' what the hockey life is like sometimes." Preach. Amen.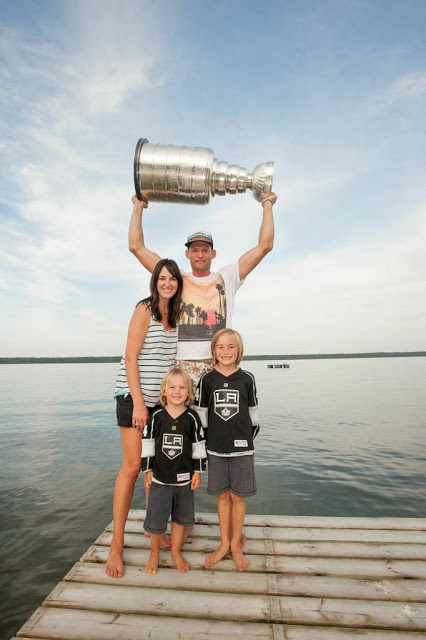 Finally, Lord Stanley.
Since retirement for the Regehr's is a relatively new feeling, they have yet to fully adapt to this major life change. "Right now it feels like we missed playoffs and have an extra long summer. I think we will feel it when we get back to Calgary, training camp starts and he isn't going!" When you live and breath something, almost obsessively, it will require a period of adjustment. I asked what the hardest part of retiring from the greatest league in sports is like for hubby and Robyn of course, will miss the boys, road trips, the thrill of the game…"its a special kind of comradery they have and he is the consummate team player."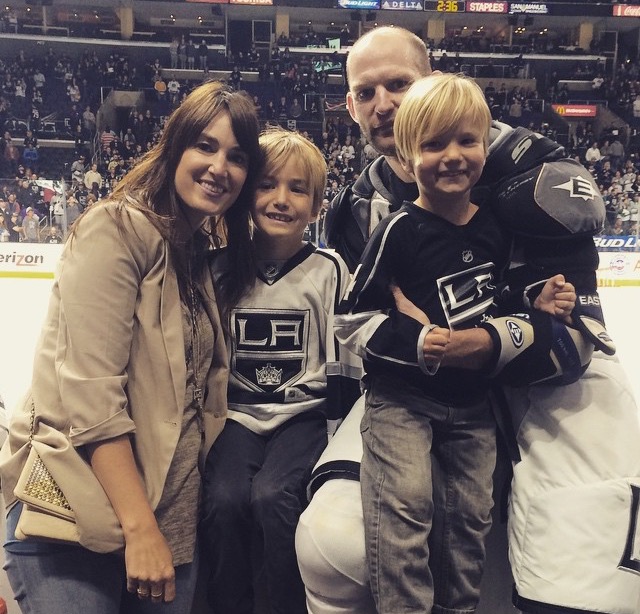 Retirement Photo with the Regehr Squad
In Regehr fashion, Kristina will lead her crew enthusiastically towards the future. These Regehr's are planners! If you thought they were awesome before, wait until you see what they have up their sleeve up ahead. As for Robyn, this Stanley Cup champion started a business a few years back with a friend in the oil and gas industry, which makes moving back to Calgary a more than logical choice to set up home. So even though, he has left the hockey world, he is still very much in the working world and motivated.
Kristina is also excited to get back to Canada to see her last baby come to life… no she's not expecting…that I know of…but she has been working tirelessly and passionately on a project that will come to life this June/July! This girl truly is a diamond in the rough, she shines with radiance, she oozes creativity and we will all get a chance to see what this girl can do! At the beginning of this article I spewed out a quote by Lorde. This quote is what gave name to Kristina's talent. FINERY.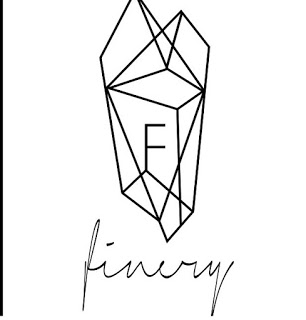 Finery is the name of Kristina's jewelry company that she has created and watched flourish. While lying in bed one night, she was listening to Lorde and when the line "call all the ladies out, their in their finery," passed by she has a EUREKA moment! After a bit of research, she discovered that 'finery' meant jewels, and so, history is being made. The name of her company is born! Being a hockey wife, it's really easy to lose yourself in what your husband does. And that can go one of two ways. One, you can become miserable and feel like you don't have your own identity. Or Two, you are totally ok with that lifestyle choice and ride it out. But let's be serious, I don't see things black or white and neither does Kristina. Three, you can live the luxury of having your own dreams and ambitions and watching your husband live out his childhood dreams…all at the same time! Upon asking Kristina about the importance of having her own identity, she confirms, "For me it is extremely important. I LOVE having my own thing going on. It's nice to be able to talk about something that I am passionate about and put my creative energy towards. I love being a mom and the kids are obviously my priority, but I am a better mom when I get time away from them to pursue other interests. I just have to find the balance!" She's got it right, that's for sure. You're kids and you're husband can't be the only thing that defines you.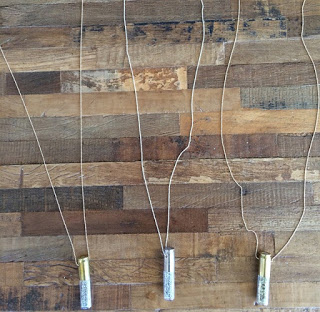 Bullet-casing Necklaces
"I always knew I wanted to do something from home, especially as the kids are getting older and I see that I have some more free time on my hands. I have always loved jewelry and I had a friend who had her own jewelry line. I never really thought I could do that myself, until Robyn came home with bullet necklace he made me. Then I was like, 'wait a minute', if he can do that, why can't I?' Ab-so-friggin-lutely! Rewind a couple of months to when Kristina worked with me for my "Game Day Fashion" post and I'll provide you with a little backstory on this bullet necklace. As a surprise gift for Mother's Day, Robyn had come home with a gift for his loving wife. Inside the small box was not a token Tiffany bobble or something of the like, but it was a simple bullet casing necklace that he had made himself. Swoon…I know right. For real? Hubby MAKES wife jewelry? It was destined for magic. So like any good hockey wife, or sporting wife for that matter, we take superstitions JUST as serious as our partners. Kristina wore the handmade bullet casing necklace to Game 1 of the Stanley Cup playoffs and low and behold…victory. Game 2, Game 3…and so on….This is not to say that that necklace had a hand in the L.A. Kings winning the cup…..but since then, Kristina could feel the joy that beautiful, hand crafted, jewels could bring to her life.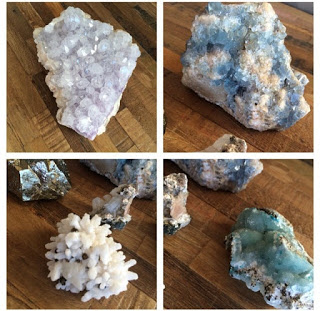 Rocks and Stones and Gems, OH MY!
This love and interest for jewels goes back farther than that Stanley Cup series. "My grandfather is a geologist and was always teaching us about different rocks, stones, and gems growing up. I always found it fascinating." Although back then she didn't yet discover that she had a natural talent to create beautiful organic pieces. Her style incorporates the personally hand-selected gems and stones and maintains their raw form when setting them, making each piece of jewelry unique and one of a kind.
As a consumer, Kristina always found it hard to find jewelry that was in between the cheap costume design and Tiffany or Cartier. "I wanted that middle of the pack that is affordable, but great quality, made out of real gold and silver and using real stones." Anything you buy from Finery is guaranteed to be hand-crafted, original, and made with positive intent and love. So let's put this is terms that's less literary and sales-pitchy…This jewelry is the bomb-diggity. It's friggin' gorgeous and can't wait to get mine, I just have to shorten my list because I'm kind of obsessed.
Her style is always reflected through her own creations. "Pick the jewels first and go from there", live it and breathe it. I asked Kristina to be a contributor on my Game Day Fashion post because there was something that drew me to her. Trendy, casual, put-together, Pinterest-worthy, and then it hit me….THE JEWELS. It all made so much sense. She's got it down!
Of course, even though this has become a new part of her identity and talent, it's hard to escape the hockey world. Of course, since her line was given the push by her hubby Robyn's mother's day gift, and game day superstitions, it would only be logical for Kristina to have a line of custom charm bracelets made for many wives across the NHL/AHL. "I do a team charm bracelet, which I love. It has 5 charms, one for luck, a pave diamond initial for the girl, a disk with the player number and his initial stamped on it, one for the state/province the team is in and one that has something to do with the team, i.e.) crown for Kings, shark tooth for the SJ Sharks etc." These are all custom and done by request, but has done approximately 56 teams. If you are looking for luck, this is your gal.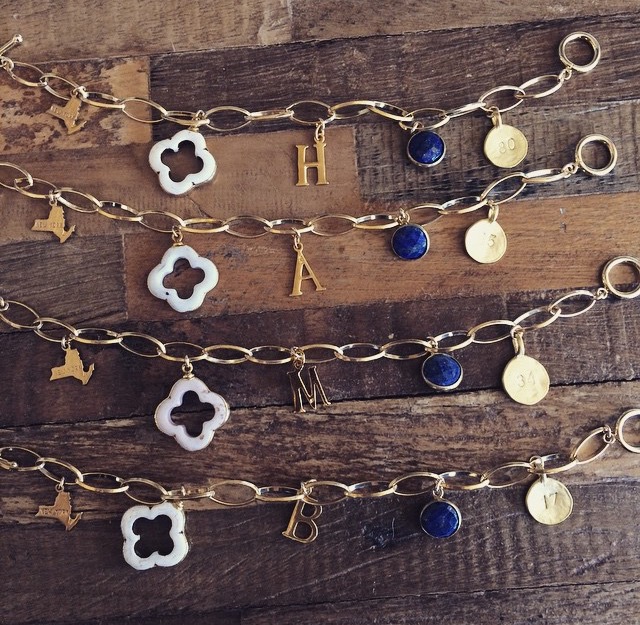 Custom Charm Bracelets-Made to order, made with love.
So when and where can you get these amazing finds? One of the hard parts about being a hockey wife is that we are not always granted working visa's if our hubby's are playing in a country that is not our native land. So Kristina has been patiently waiting to launch her company on Canadian soil. "It's been painful waiting for this to happen, but it has allowed me to take my time and figure out what I really want to do and how I want it to look." Finery is looking optimistically to officially launch the company in June or July. In the meantime, you can creep out these amazing bobbles on her Instagram account INSTAFINERY, or you can email Kristina at fineryCA@gmail.com, OR you can check out her gorgeous website www.finery.ca
Here are a couple sneak peek favourites of mine! Which would you choose?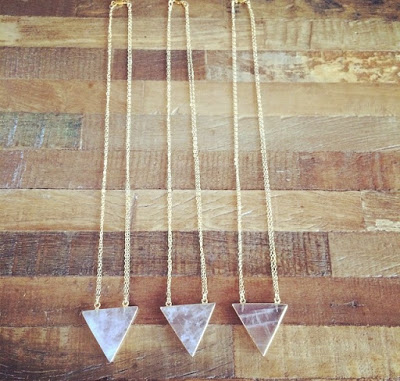 Gimme Gimme Gimme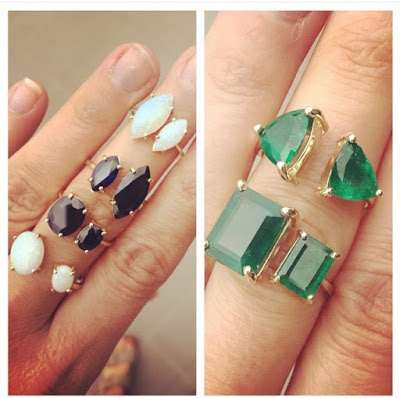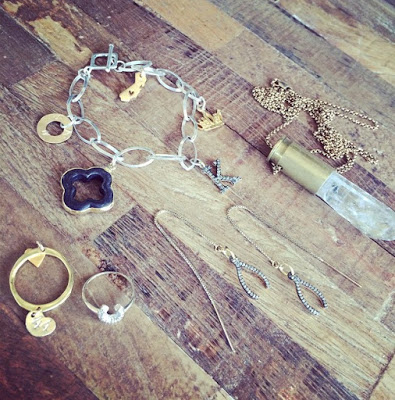 Kristina is also inspired by anything associated with luck..Horseshoes,wishbones….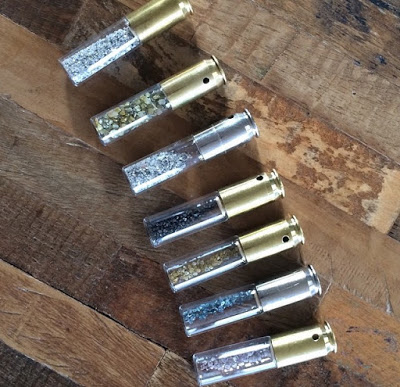 More bullet-casing styles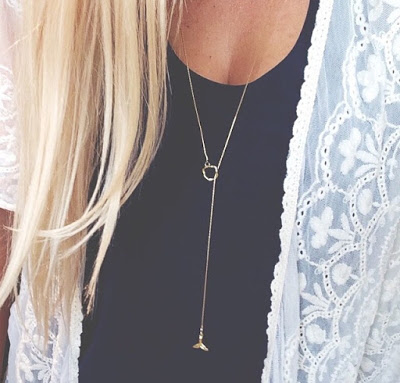 "This is not your cookie-cutter, made in China product. It will take time, but
each piece is special and I hope people appreciate that and feel its worth the wait.
Please take the time to visit this amazing new talent. She most definitely fits the mould of "Doing it Right". I wish my new pal Kristina nothing but the best of luck in this new adventure in the land of jewels and a happy transition from the hockey world. People always say that hockey is an old man's club. But I beg to differ. The hockey world is so much more than the 'old men' who claim their territory on the world of puck. But it belongs to the people, the men and women who take it in, build it up, love it, and nurture it. Our hubby's may be the stars but us ladies…we are the jewels that make them shine. The Regehr's have a sparkle that shines so bright that they will continue to bring light to the world beyond retirement.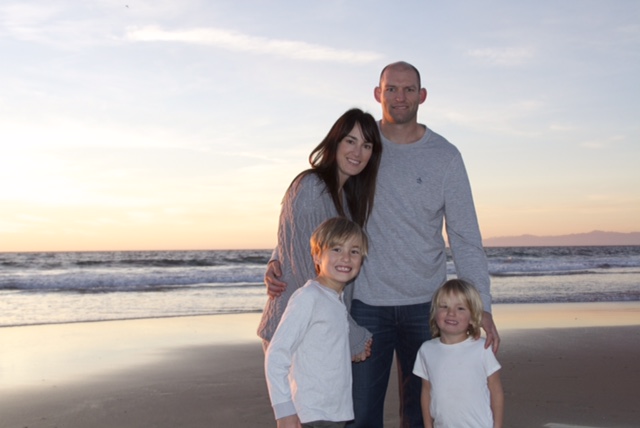 Thank you Kristina, Robyn, Wyatt and Shane for sharing your sparkle.
Love you all,
K.