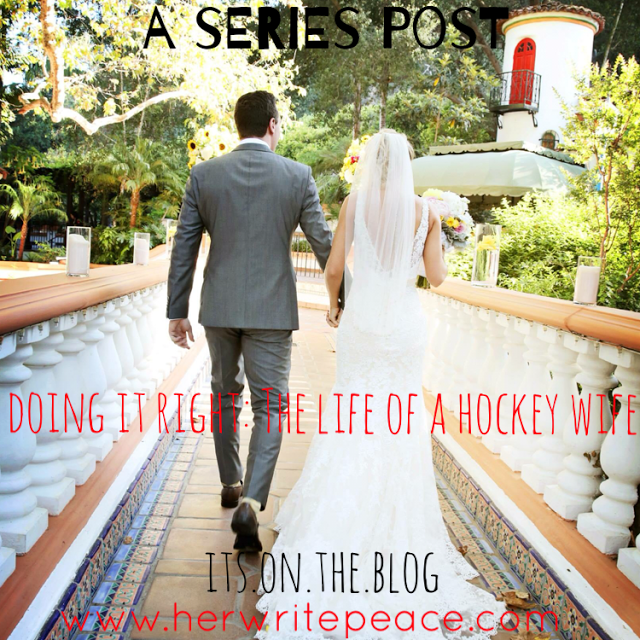 They say that 'absence makes the heart grow fonder", but what they also fail to say is that 'absence' tests your strength, your patience, and your capacity to exercise your independence…But with eloquence and honesty, this month's feature hockey wife experiences how absence is a testament to the commitment she has with her husband, both of their careers, and her outlook on life. Ladies and Gentlemen, it is my honour to introduce Her Write Peace's first feature hockey wife of the 2015/2016 season, Emilie Blum.
You may recognize Emilie Blum from last years season of Hockey Wives. We got to know her by her soft and kind demeanour, all the while respecting and embracing her candour of what its like to be a hockey wife. We know at times its not always easy. Bred in the state of Illinois, Emilie is a Chi-town girl. Born and raised! Needless to say Emilie has always been a hockey fan as the city of Chicago emanates Blackhawk pride. But it was Dad who bestowed the love of the game onto his daughter. "My dad has no sons, so I was pretty much the son he never had. He would take me to Blackhawks games when I was a kid. My entire family are all die-hard Blackhawk fans", Emilie boasts with pride. It seems so fitting that she finds her true love in husband Jon Blum, a professional AHL/NHL and now KHL hockey player with Admiral Vladivostok in Russia!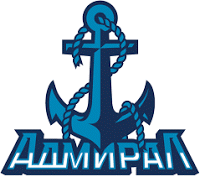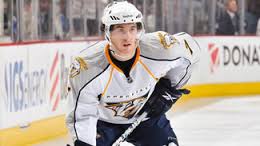 Love is in his eyes!
Emilie and Jon were introduced by mutual friends in 2011. Emilie was living in Nashville at the time and Jon found himself playing back and forth with the Nashville Predators and the Milwaukee Admirals. Like most romances and courting rituals these days, the two found themselves chatting via Facebook and text messages before even meeting each other in 2012. Once they laid eyes on each other Emilie recalls, "Everything moved super fast after that!" When the hockey season came to its final puck drop, Jon returned to his home in Orange County, California. Low and behold the two couldn't bear to manage the distance in their new relationship. Within weeks Jon returned to Nashville to move in with Emilie, making the decision to step-up their relationship game without even "asking". He wasn't letting this girl get away from him. Emilie jokes, "I somehow found enough closet space for him in my tiny studio apartment in downtown Nashville". Life continued as such, the sweet honeymoon stage of a budding and exciting relationship when the dreaded 'Lockout' happened and Jon found himself travelling back to Milwaukee to play his sport.
Emilie and Jon, like most of us, find any which way to stay close to each other and maintain the most 'normal' type of relationship in this career. Time is/or should be spend, relishing moments that don't veer from the norm. Normalcy is crucial and essential. On Christmas Eve of 2012, Jon and Emilie went ice skating in Millennium Park in downtown Chicago to enjoy an 'ordinary' moment on a winters night. Jon decided to make this moment of 'ordinary' to extraordinary. Jon proposed to his
lovely ice queen.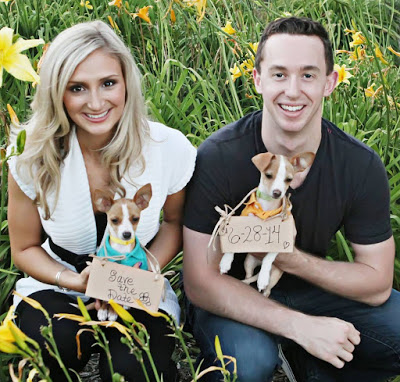 The two exchanged vows two-years later on June 28th, 2014.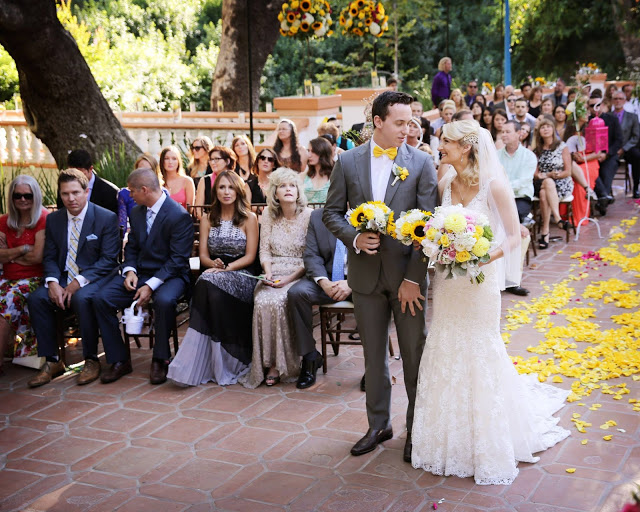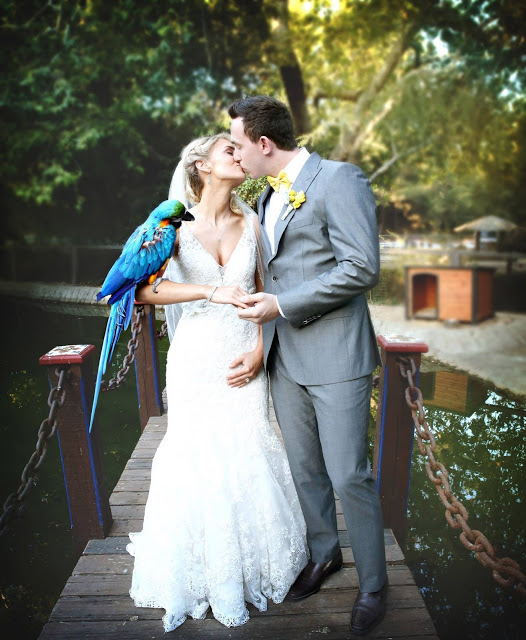 At Your Service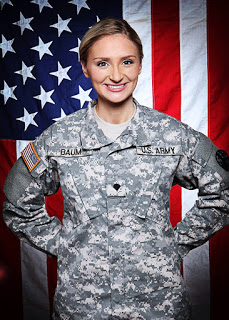 Once we take that plunge into marital bliss, there come a certain level of "now what?" when it comes to our careers, meaning the career of the wife. Emilie attended DePaul University to pursue a degree in Business Administration but knew that there was something bigger out there for her. She had the realization one day that, "I wanted to be able to look back on my life when I'm 90 and know that I actually did something meaningful." With great consideration and a heart full of positive intention and without any sort of influence from family or friends, Emilie went through the enlistment process with the United States Army. "I didn't tell anyone that I was talking to military recruiters". Before swearing in and saying her oath of enlistment, "I went over to my parent's house and told them I decided to enlist, and invited them to the enlistment ceremony. They were completely shocked, but were so proud of me."
Emilie's title with the United States Army was Intelligence Analyst. Her job? To analyze potential enemy threats and to help develop courses of action to eliminate those threats. When I asked further about her job, Emilie shared, "I love puzzles, and being an intelligence analyst was like working on a huge puzzle! Trying to link together individuals, patterns of behaviour, determining threats, figuring out who the biggest targets are and how they could affect us….it was an awesome job." Emilie had passion and zeal for her craft and also toyed with the idea to deploy overseas to experience what it would be like in a war zone. The strength and intrigue of this woman amazing me with every detail she shared. Even writing her story, I often sat wide-eyed and jaw ajar at her tenacity. She is unlike any hockey wife I have met to date.
So here is the cliffhanger…Emilie had a decision to make. She had to choose between two passions. The passion of a career or the passion of love. It is difficult to judge and believe me, people have judged Emilie, fairly and most definitely unfairly. We all have expectations of ourselves throughout our life and very rarely to we ever follow suit to those expectations. Emilie's passion guided her to Jon. Jobs come and go, but finding your soul mate is perhaps a once or twice in a life time type of thing. Emilie left her position with the Army to be with Jon on his journey. She may have left her career with Army but Emilie acknowledges the privilege and value she was bestowed with from her enlistment experience: "I loved putting that uniform on everyday. I was so shy and timid before I enlisted, and the military really grew me into an independent, confident person."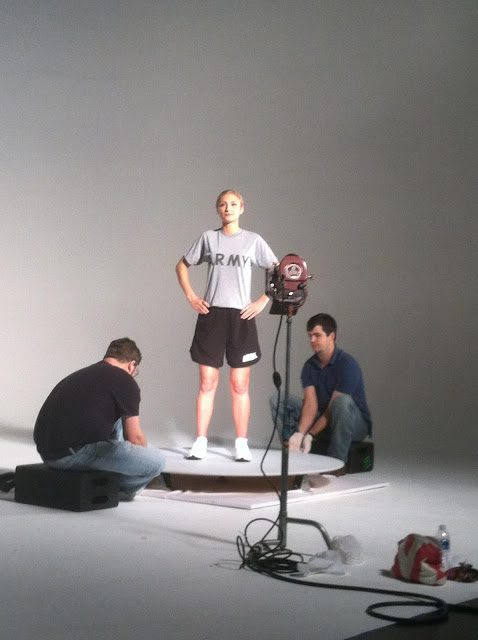 Working with the Army is a selfless job. It is easy to
see how Emilie fit this role so perfectly. I've grown to understand that Emilie
is a giver. She has an empathetic soul and truly finds respite and peace when
she is helping others…of all breeds…literally. Early in Jon and Emilie's
relationship they decided that their family needed to grow. Like most couples
they grow exponentially in the canine department. The Blum's rescued two pups
that go by the names of Teddy and Freddy! These smaller breeds are perfect for
the hockey lifestyle, moving around and travelling can be quite stressful on
dogs, children, and wives, but Emilie sees to it that her pups are transitioned
with ease. Of course, Emilie and Jon plan to have children, but the hockey
lifestyle often dictates when prime baby season is appropriate. Basically, it
is its own lunar cycle. It is also essential to be together in order to make a
baby…it takes two to tango if you know what I mean.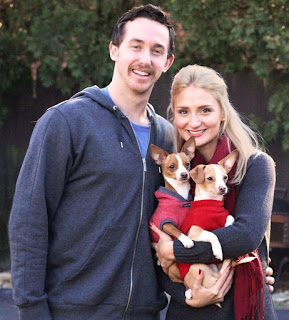 Upon asking Emilie about those bouts of long distance and
making it work, she shared, "I always found a way to make it work before,
we were never apart for more than a month. Jon going to the KHL was a big shock
to me, even though I knew it was a possibility." This is where Emilie
experienced most of her criticism via social media during the first season of
Hockey Wives. Emilie expressed her honest and valid concerns about Jon playing
hockey overseas. People had their opinions to offer and she handled them with
gumption and tact. You go girl. She did what any strong willed woman would and
should do; offer your opinion of what you truly feel, seek perspective of your
husbands needs and make a consolidated decision that works for both people in
the relationship. Although it appeared that Emilie didn't know much about the
hockey ebb and flow, Emilie knows about the sacrifice it takes as a player and also
the sacrifice it takes to live the hockey wife life. Sometimes the hardest part
of the job is figuring out what to say to the men who give their livelihood to
the game. "Whenever he would go through a period of ups and downs with
hockey, I always told him that his time would come and he was making me and his
whole family proud, no matter what. Jon is one lucky dude.
Purpose and Pups
Jon is without his wing (wo)man this season, but this
distance will only last for the year. Emilie shares that she will eventually
head across the pond to join her hubby. For the time being she is presently
prepping for a two-week visit and brushing up on her Russian dialect to help
assimilate to the European lifestyle that Jon has committed to. "It is a major learning curve, but I am getting the basics down so far." Her intentions
are pure and true. And in the midst of it all, Emilie's purpose for herself
does not go unharnessed. Emilie has started her very own business inspired by
her very own Teddy and Freddy called "Double Dog Pet Supply Co". This company caters to pet owners who want to spoil their pups with quality items to help flaunt the natural charm. Some items include bandana's, t-shirts, gourmet dog bowl stations, and treats to boot! The store is easy to access and there is something for every dog! (LINK PROVIDED AT THE END OF THIS POST!) I've got my eyes lusting over the double dog bowl station myself…With another baby on the way, I want to make sure my Golden is just as spoiled as my boy squad.
The focus for Double Dog is currently making it more sustainable and scaling it to realistic proportions for when Emilie does make the move overseas. To help make the transition easier, Double Dog has integrated with Amazon which has increased sales volume and will make the organization and shipping of sales easy and pain free for both herself and her loyal customers. Emilie donates a portion of her sales to various animal rescue groups. One group that she is particularly fond of is a
Dhana Metta Rescue Society
in Surrey B.C.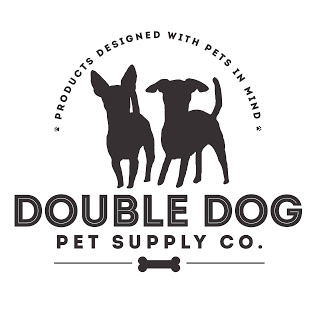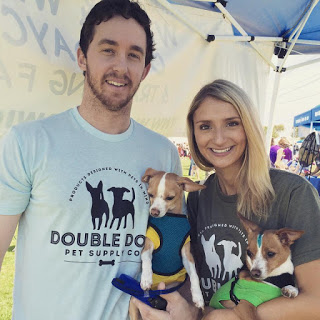 "I honestly feel like our dogs really have been huge of comfort for Jon.
No matter how bad of a day he could have, the dogs are always so excited
when he came home and instantly improves his mood."
Donating to various rescue groups merely scratches the surface of her involvement with the canine kind. Emilie is truly an advocate for those who have no voice. She gives a voice to the voiceless, and a home to the homeless. If you follow Emilie on Instagram you can see that she most definitely wears her heart on her sleeve and she can't bear to see a pup in need or being neglected. In the canine department she wears a mighty cape. She gives doggy makeovers and even goes so far as to find loving and safe homes for those who are on the cusp of euthanization. If she could take them all home she would. She has a heart of gold and soul full of enlightened intention. She modestly laughs about her ventures, "It makes me laugh when I realize that my husband makes more in one pay cheque than I could make in an entire year with my business at this point, but having my own "thing" and following my passion helps me to feel a sense of purpose and fulfillment in life." Get it girl.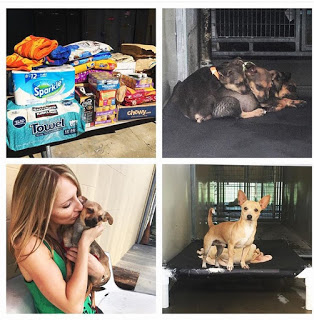 Emilie delivers some donations to a bankrupt animal shelter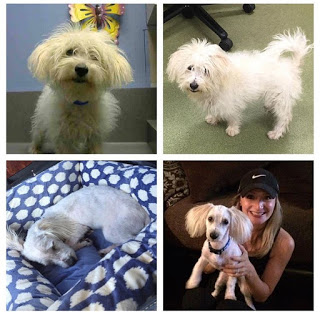 A day at Spa Emilie does a doggy good!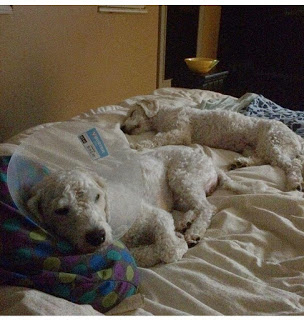 Some TLC was needed for these pups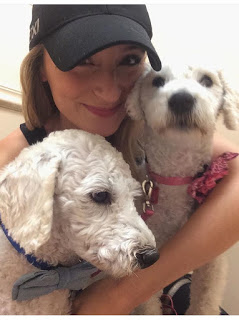 What a difference some love and a home can make.
On Hockey Wives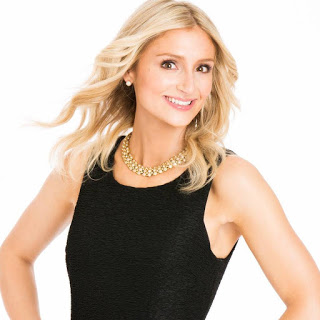 Finding Emilie for season one via Twitter was an eye-opening experience for her. Ultimately, she agreed to do the show because, "I wanted to show what the hockey life is like for a majority of pro hockey players. Only a small fraction of players get the multimillion dollar contracts and have the stereotypical pro athlete lifestyle." Emilie presented herself on camera with poise and always stood committed to who she is as a person. It was so refreshing to watch, especially when you compare Hockey Wives to what traditional reality TV wives represent. She recalls her HW moments and shares "I may not have been what people want to see when they watch reality TV, but I was as real as I could be considering I had never been around cameras before and didn't know how they would portray me on the show." Emilie's 'controversial' moment on the show was when the topic of Jon playing hockey overseas came to a head. Being a proud American who served her country, she felt that she would be more comfortable in her own country rather than overseas if she had a choice. God forbid an honest moment from a human being! Of course the world took this woman's gentle honesty and construed it to a slam on European hockey. But in fine form, Emilie took the criticism with a grain of salt.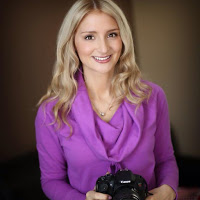 Yep, a freelance photog as well!
It is unfortunate that we won't see much of Emilie on season two of Hockey Wives, premiering on the W Network this Wednesday, October 28th. As you can tell, she has a lot on her plate (faithful wife, owner of Double Dog, animal advocate, freelance photographer) but she will still manage to make a couple of cameo appearances. Emilie will join the season two cast in Calgary when she attends Kodette LaBarbera's (Her Write Peace's Doing it Right: The Life of a Hockey Wife alumni) golf tournament raising funds and awareness for Autism. Emilie second-guessed whether or not she would even make that cameo appearance seeing how that was the week that Jon left for Russia. Emilie was filled with all sorts of emotions. But in most moments of chaos and unprecedented change you get by with a little help from your friends. A hockey family is unlike any other family. And the sisterhood of hockey wives or girlfriends truly lives up to the cliche of walking a day in someone else's shoes. "It has been a really rough week for me. Jon had just left 3 days prior and I called Kodette and said I didn't think I was going to be able to come. She insisted that I go and that I would regret it if I didn't. I need to go have fun and not sit at home alone. She was totally right!" The sisterhood proves to be exactly what she needed. A bond of immeasurable importance. When Emilie reflects back on her connection with the some of the other wives, she fondly confesses that she has become "great friends with Brijet, and also keeps in touch with Kodette, Tiffany, and Jenny."
It was an extreme honour to have Emilie be the first feature wife of the "Doing it Right: The Life of the Hockey Wife" season. Since we began talking, Emilie has been a source of inspiration and a breath of fresh air. It seems sometimes I need a daily reminder to be sure to stay true to myself, no matter what circumstance arise. I was continually reassured that things can and will get better despite distance, loss, adversity, sacrifice, and the dreaded unknown.
I want to thank you Emilie for showing us that it is possible to do it right. Never lose sight of who you are. So glad to say I know you.
Things here at Her Write Peace are getting busy! Make sure you check into my Instagram, Facebook, and Twitter handles so you don't miss a thing! I have an amazing first line for this series and many other posts including Hockey Wives recaps!
Can you HANDLE this?
Instagram: herwritepeace
Facebook: Her Write Peace
Twitter: KellyMcFarley
Love you all,
K.
**This "Doing it Right: The Life of a Hockey Wife" post is dedicated to Jon's Mom who passed away shortly after Jon arrived in Russia. She was a source of inspiration to Emilie and her memory is honoured as an exemplar woman and hockey mom.**