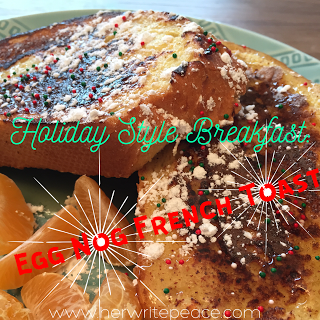 My egg nog obsession has grown in the most amazing way. I actually can't believe I hadn't thought of this before considering I am a…I'm a…I'm a…I am an Egg-Nog-aholic. Today I was inspired by three things to make this recipe. Firstly, my David's Tea Advent Calendar tea was Cardamom French Toast. Secondly, Little Man is a carb-o-holic. Homeboy can't get enough bread. So why not jazz up breakfast with a theme. French Toast! With all the essential ingredients in my kitchen, our themed breaky was a go! Lastly, you need eggs to make french toast…so why not get my egg nog fix right in the mix?! RIGHT?!
I took a leap today and I was flying high after this tasty breakfast treat! It's super easy and a perfect addition to your Christmas morning breakfast or brunch with your loved ones.
Give 'er a go. You won't regret it.
You are "Nog" going to believe how light and delicious this is!
EGG NOG FRENCH TOAST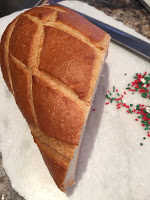 Belgian Loaf
What you will need:
Your favourite Crusty Bakery Bread (I used a Belgian Loaf)
Two Organic or Free Range Eggs
1/2 Cup of Egg Nog
Cinnamon
Nutmeg
Canadian Maple Syrup
Step-By-Step (Oooh Baby!)
1) In a bowl, gently break your organic eggs and whisk until smooth. Add your delicious egg nog. Give it the beats one more time.
2) At your own discretion and taste, add in a few healthy shakes of cinnamon into your egg mixture.
3) Cut your crusty loaf into about 1-inch slices.
4) Dip your bread into the egg mixture. Let them sit for 5-10 seconds so the bread can absorb that noggy goodness.
5) Place your marinated crusty bread slices onto a medium-heat frying pan. It should be nice and hot. If you splash a drop of water on the surface they should jump and dance around indicating the heat is ready. You want to hear a little sizzle when the bread meets the heat.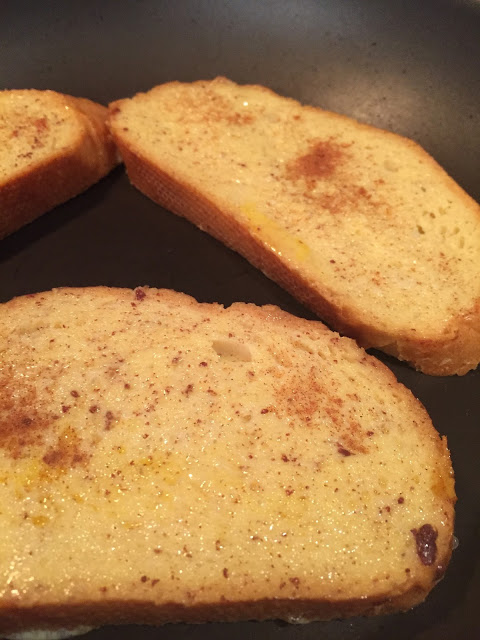 6) Cook on each side for about 2-3 minutes.
7) Plate your toast and garnish with icing sugar and maple syrup and prepared to make more because you WILL want seconds! Little Man had thirds…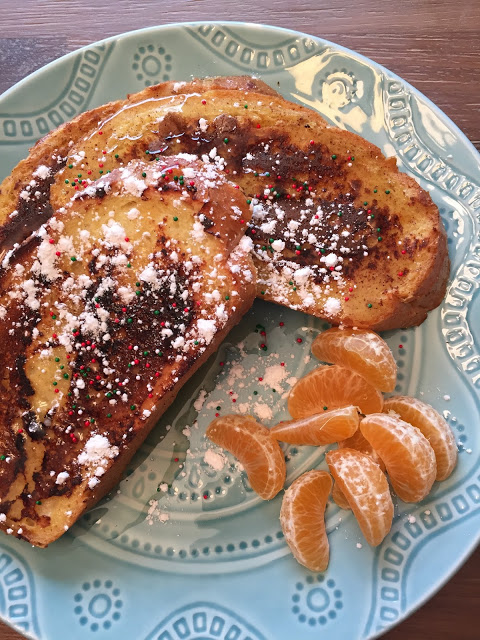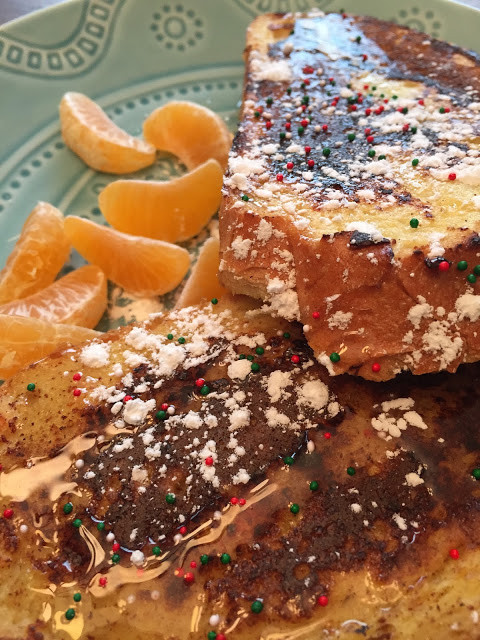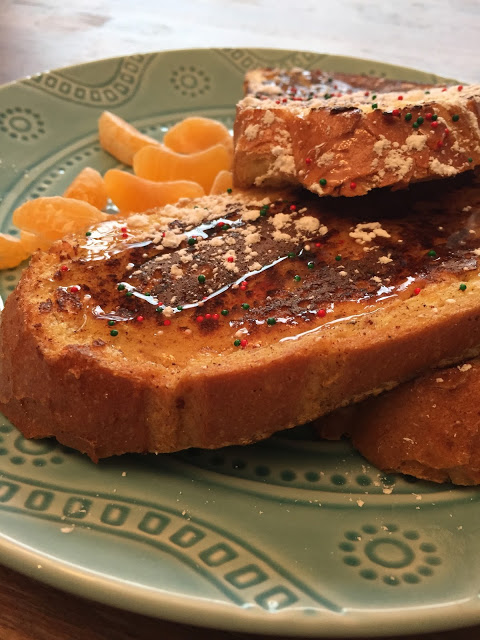 I hope you enjoy this holiday breakfast treat with your family and friends.
Talk Soon.
Love you all,
K.