So recently, I hit the jackpot. The babysitter jackpot. Moving around often has its share of curses and blessings and finding a babysitter is a curse that haunted me every Friday, Saturday or hot-ticket whatever-event. I was chained down. In the past couple of moves, we were fortunate enough to have family or other close connections where finding a trusted babysitter was never a problem. But this past move left us (ahem, me) homebound.
I'm obsessed with my kids. Once you have them, its true, there is no way to express the love I have for my two little creatures. Therefore, leaving them with just anybody won't do. I must admit, I was living in a dream world with my expectations. Basically I'm looking for anyone between the age of 17-50, who has a background with kids or medicine. Like nurses, ECE's, teachers,  camp counsellors, moms….is that too much to ask? I swear I'm not a helicopter mom. My kids eat dirt. It's good for the immune system.  However, in retrospect, my kids do require certain medications because of some health scares in the past, so I do get a little paranoid. Therefore, I do like things done my way.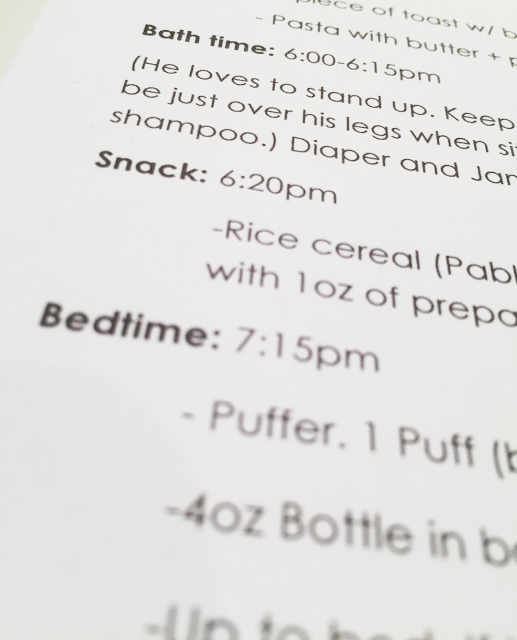 Meds are a major concern. I want to ensure the sitter is in the know of all essential meds.
Long story short. I found her. Recommended by a neighbour. Currently in school to be an Autism Specialist. Lives around the corner. Drives. Confident. SCORE! But, even though I'm kind of a cool type A, I need to make sure I'm stress-free while I'm on a date night, at the hockey game, or out with the girls (apply within). I want to make sure he or she knows all she need to know about my very busy kiddos, so I can enjoy a little spontaneity and fun! I don't want to check in a gazillion times a night. I won't do it. This is especially important for my infant who cannot speak for himself or also for my toddler who can easily convince you that he makes all the rules.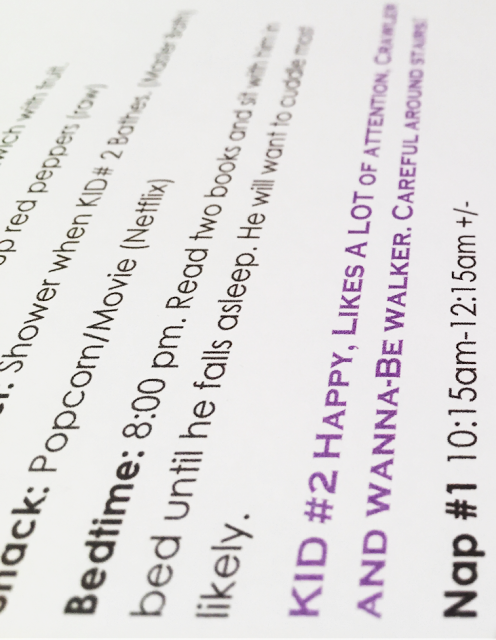 Quick little Bio is helpful for first timers.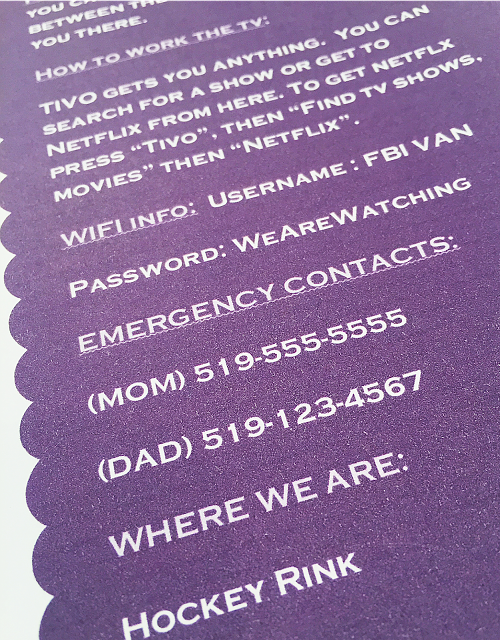 Additional Essential Information -Emergency numbers, where we are, wifi….Netflix…without
the "Chill". Thank you very much.
I created a "KID INSTRUCTIONS" template. Basically a glorified printout of the usual info your sitter needs like, dinner, whether or not they need a bath, when is bedtime, how to work the universal remote and the wifi password… and emergency numbers. It can be super daunting, especially for first time moms who want to make sure they have all the bases covered so they can loosen their kung-fu grips on their babes and enjoy a night out. So here it is AND I'M SHARING!
Print it out the PDF and write in your own instructions or open the Word Doc and edit accordingly, or just use it as a guide line or checklist to make your own. Feel free to pass it along to other mom friends. This also works for fur babies too.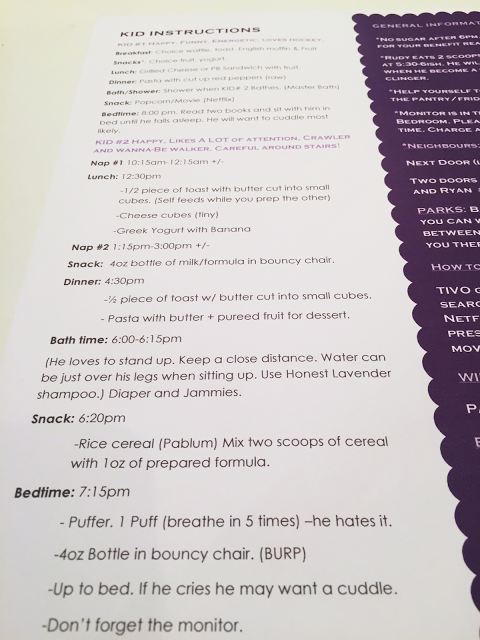 Timeline of a day- for those all day outings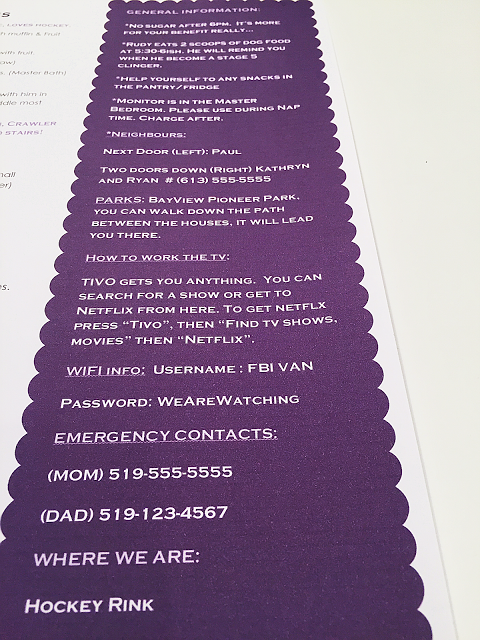 All the essentials…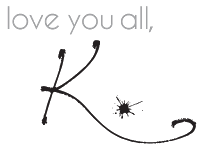 PDF version HERE!
Word Document version HERE!