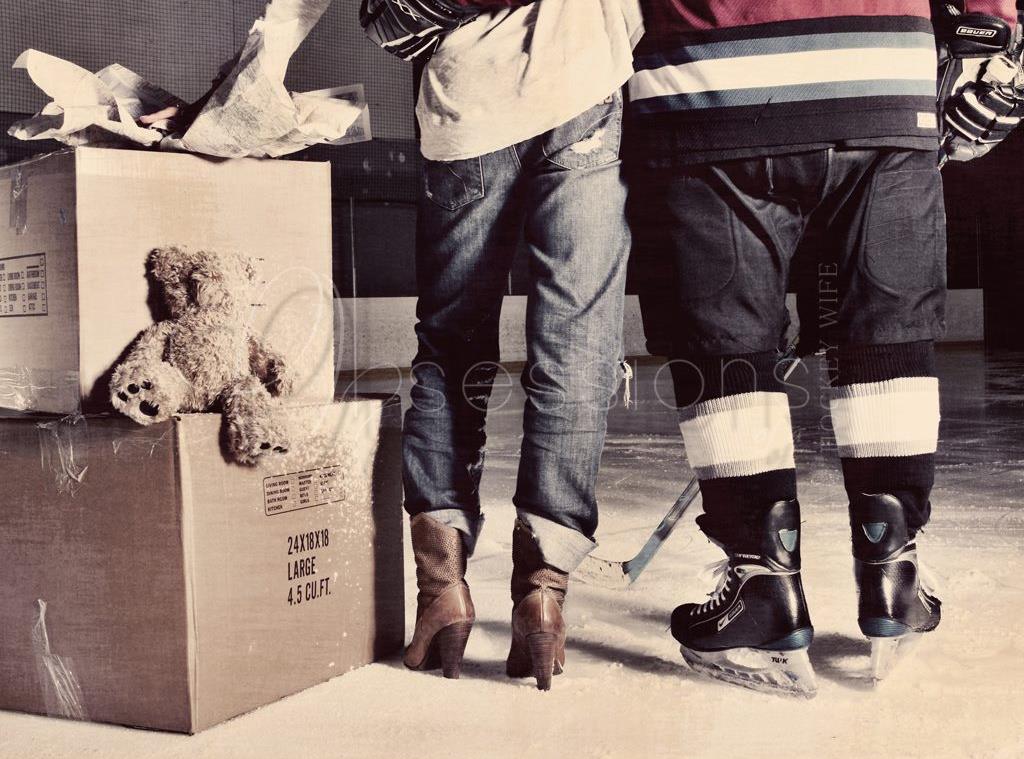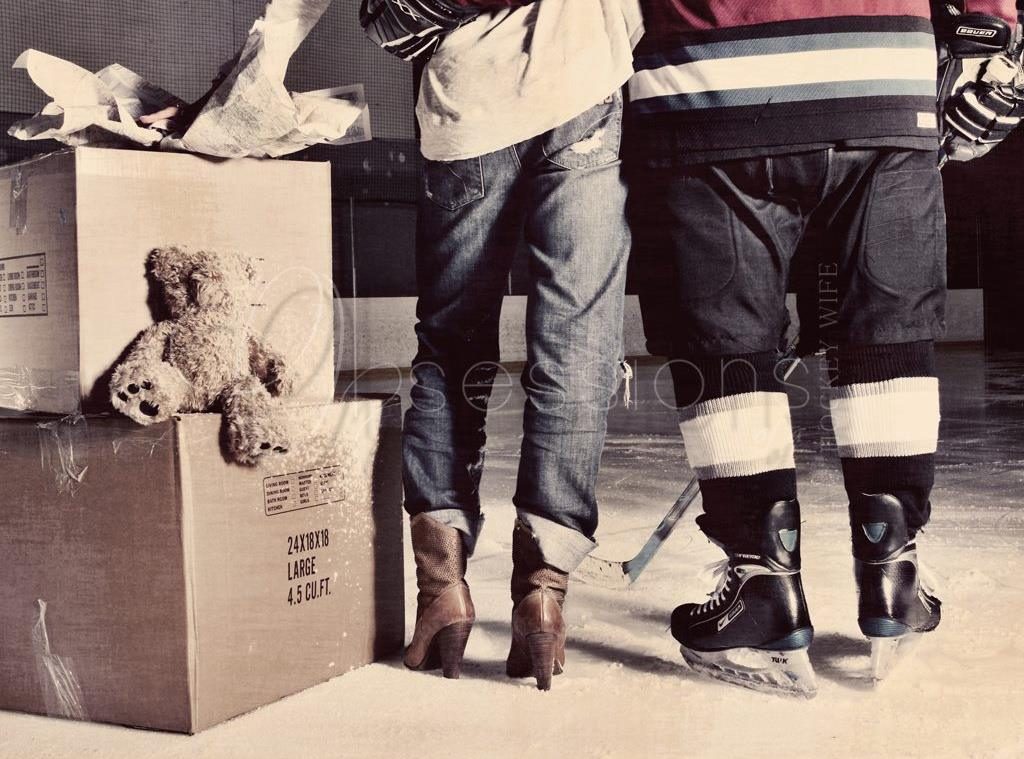 I am a firm believer in the notion that leaders are born. That is not to say that leaders cannot be made but in this case…SHE was born. A leader takes you to a place of push, of yearning, of passion, of light, and of belonging. This month's hockey wife feature is the exemplar of this. This Canadian born girl growing up in Fort Saskatchewan, or otherwise dubbed by her Hub "The HeartBeat City" believes in the idea of following your dreams and passion with fervent tenacity no matter where you are. With this I'm sure, her hubby picked the right lady to partner with in this game of hockey life. She has step-ball-changed her way around the world leaving her mark on each of the 16 teams she and her hubby have proudly pledged allegiance to. Please read in admiration and inspiration, Her Write Peace's feature hockey wife who continues to DO IT RIGHT, Brijet Whitney.
Brijet can get along with anyone. She is a creator of community. She knows the importance of friendship and values its boundaries. Now retired NHL'er Ray Whitney and Brijet were of course high school chums for years before they officially started dating after they had graduated. The summer swells in the month of June budded their first kiss, their first anniversary together, and to the day, their wedding. June 4th.
Luckily, Brijet was always, through and through, a hockey fan her whole life. It's kind of a birthright in Canada. Hockey is in her blood line. Her Granny and Grandpa both played hockey back in the day. "My gramp used to take turns taking the grandkids to Oilers games and we loved it. I can honestly tell you that I don't remember a time when hockey wasn't part of our lives." Brijet recalls fondly. In their hometown, not far from Edmonton, hockey was everywhere. Brijet even recounts that at the tender age of 14 she was "watching our guy friends play…yup, that included bantam hockey playing Ray Whitney" Swoon! And low and behold, Ray and Brijet just celebrated 17 years of married life together and 26 as a couple. A story for the ages.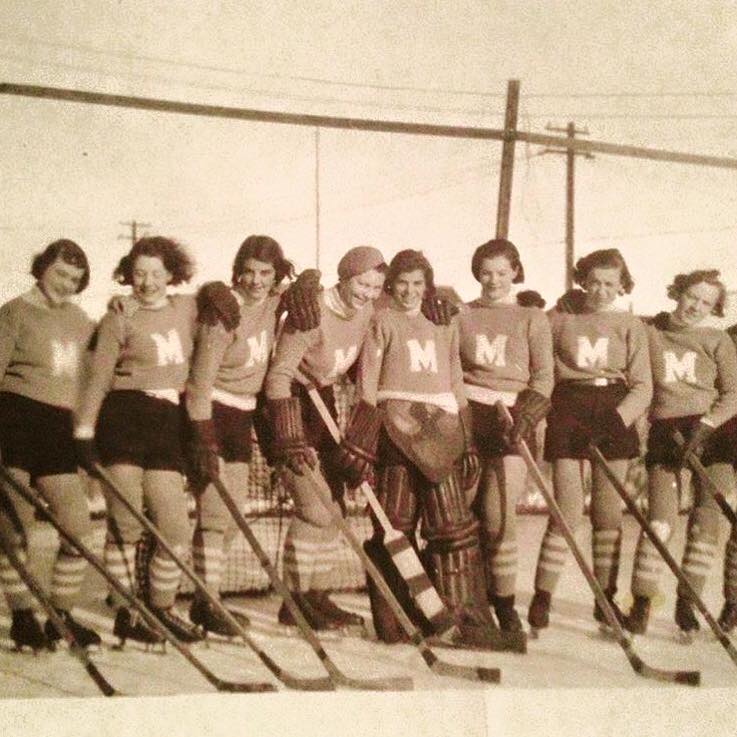 So where to do you call home I asked Brij (yeah, I call her Brij now), "Where do you call Home?" Her response is perfect, honest, and consistent with answers I have received in the past…she quips, "This is always a loaded question…but our current home is in Scottsdale, AZ… but to me "home" is always our place in Canada." What is interesting in consistency, is that most hockey wives become uneasy in how to answer that question, because one never really knows…and to speak of it is almost disrupting any sort of comfort or permanency. By the way…superstition is a real, real thing in hockey life, no matter what level you live.
During the first couple of years of Ray's playing career and of their relationship the young lovers lived long-distance and Brijet lightly scoffs that they "have managed to stay together ever since". Hockey life isn't all the bell and whistles spectators may percieve it to be. It's stressful being away from the one you love, to balance your own life and passion while supporting his, to get used to one another again once the season is over, and build the greatest empire in your life…a family. Being a partner in the hockey world brings on a whole new world of stressors. The trade deadline for example, Brij tells me that,
"Ray was only traded once in his 23-year NHL career. It was actually the 1 year that I didn't think he was even on the 'trade block' because he was injured at the time. It was pretty shocking to me! I had extreme anxiety leading up to the trade deadline on any given year though… Sometimes it's equally as disappointing to NOT get traded and I'm not sure if people realize that. UGH. I still get stressed out around the deadline. I always got more wound up about it than Ray for sure. I think about the girls out there currently living it, all the feelings I had during Ray's career & the lack of control I had over any of it."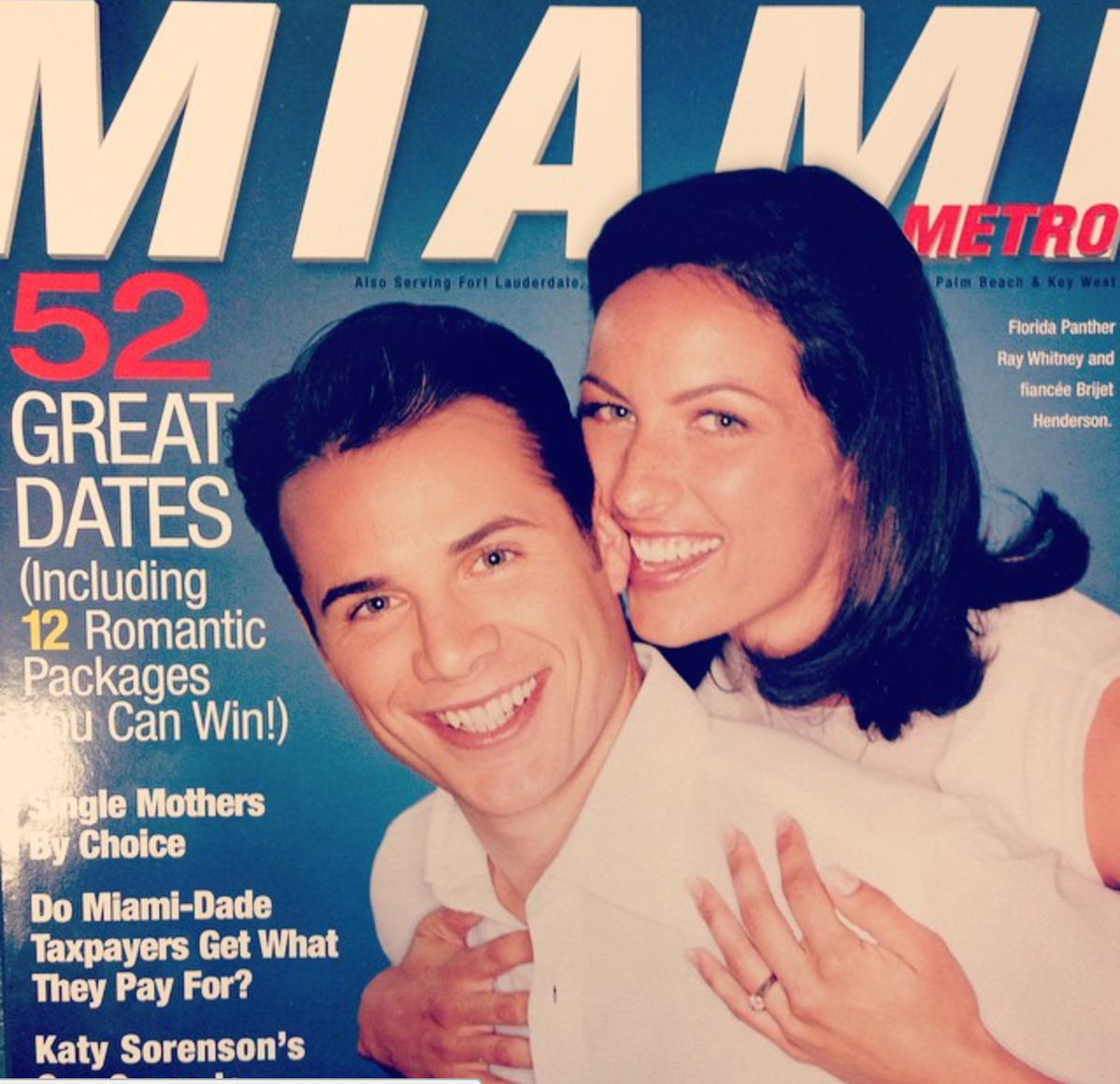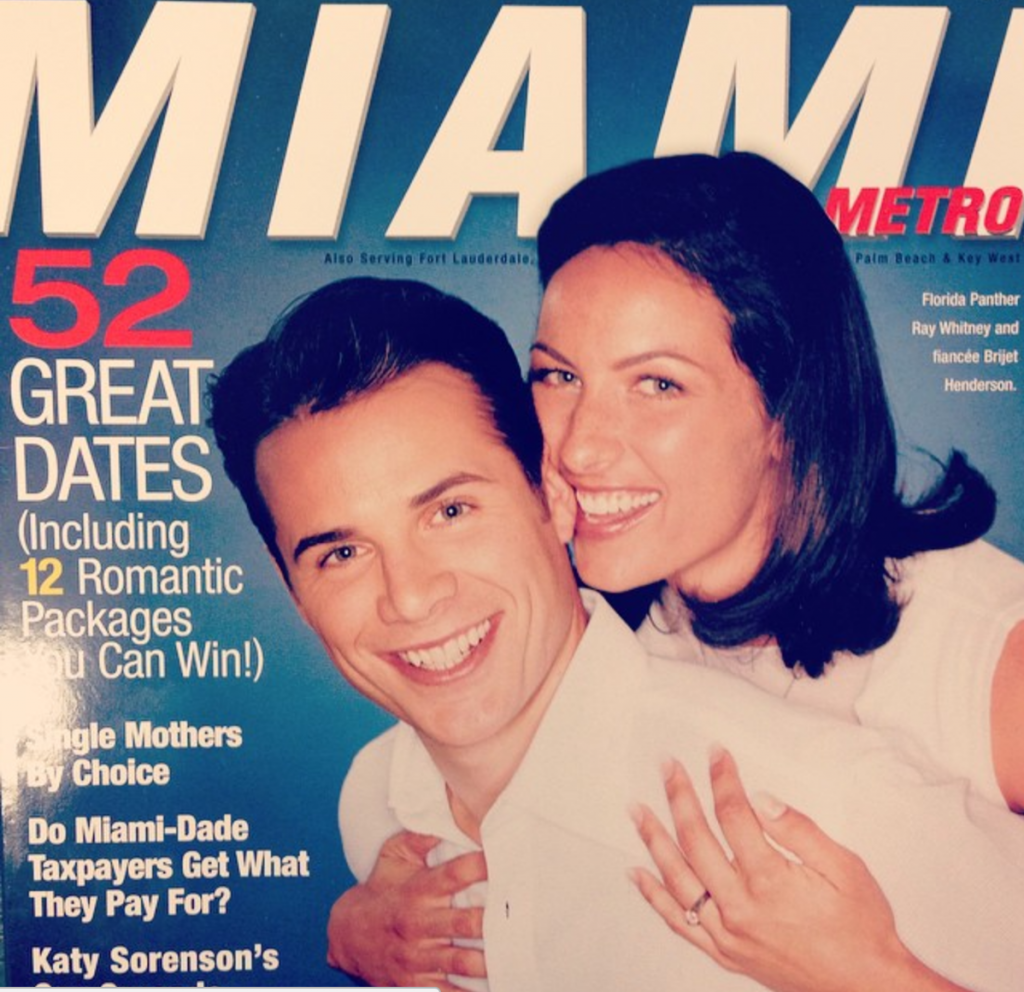 The one thing that you need upon a trade or new contract signing is support. There are always so many unanswered questions to be addressed in such a limited amount of time. And realistically, the wife, girlfriend, heck mother! have to deal with the leftovers once HE leaves. It's such a daunting experience. Exciting. Anxious. Relieving. Overwhelming experience. As I make my way through this hockey life, I always ask the wiley vet wives how teams deal with this. After all…the hockey world is a business world, so sometimes you have to set your humanity aside and see that perspective as well no matter how you are feeling. So how do teams/organization deal with that part of the transaction? Mrs. Whitney shares that,
"I feel like that has been all over the map. For the most part, they are all the same… it's a business and moving around/getting sent up or down/traded is part of the business. Some GM's were better at delivering the moving news than others, and some organizations were better at welcoming you than others."This is precisely why I created the Obsessions of a Hockey Wife website… I didn't want anyone to feel like I did in the cities that weren't as 'on it' when it came to the 'welcome' part."
Throughout the Whitney's family adventure in Hockeyland, they have bee-bopped all around and getting settled and situated is a difficult task, especially when children are involved. "I think moving a lot has kept us solid… no matter where we go, we have each other. We have to be absolute to take care of those special built-in friendships!" And taking care is what Brijet does best. Each move has a lesson, a thousand stories, and a new home. Home is always what you make of it, but you have to know where to start…Enter Brijet. Brijet knew she wasn't alone in overcoming the intimidation of rebuilding your life when going to a new team…she knew the stress, she knew the feeling of isolation, the feeling new beginnings…and wanted to make it all easier on families making a move.
Brijet came up with the idea of Obsessions of a Hockey Wife, a website designated to be a resource for hockey families coming to new towns. This website and APP offer suggestions on the housing markets, schools, restaurants, where to register your kids for sports or recreational activities, and most importantly connected you with women in your area/on your team who would be your support squad for the next….well for the duration of your hockey stay. It was also created to nurture the identity you own outside the arena. It has become a community of sharers and supporters all aligned together by the Hockey Gods.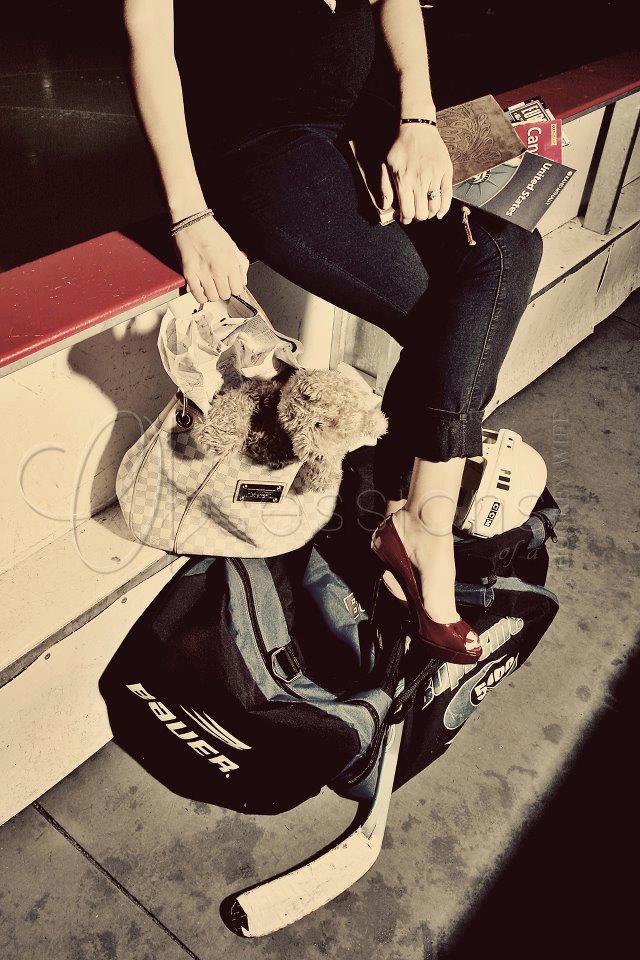 In well-deserved excitement Brijet shares that, "I've recently joined forces with MLB's Lory Ankiel in THE ATHLETES GUIDE… www.theathletesguide.com. It is a network of private websites (Our Baseball Life, Obsessions of a Hockey Wife (soon to be Our Hockey Life), Our Soccer Life, Our Football Life etc.) catering to each sport individually. Being tech savvy Brijet also understand the importance and availability of technology in this transient life, therefore there is also an App for pro athletes and their significant others to collectively share recommendations in their cities/leagues and engage in forums with questions across all of the Pro Sports. This is no easy feat. She's taking it head on with no signs of slowing down. When it comes to passion projects, she's all in.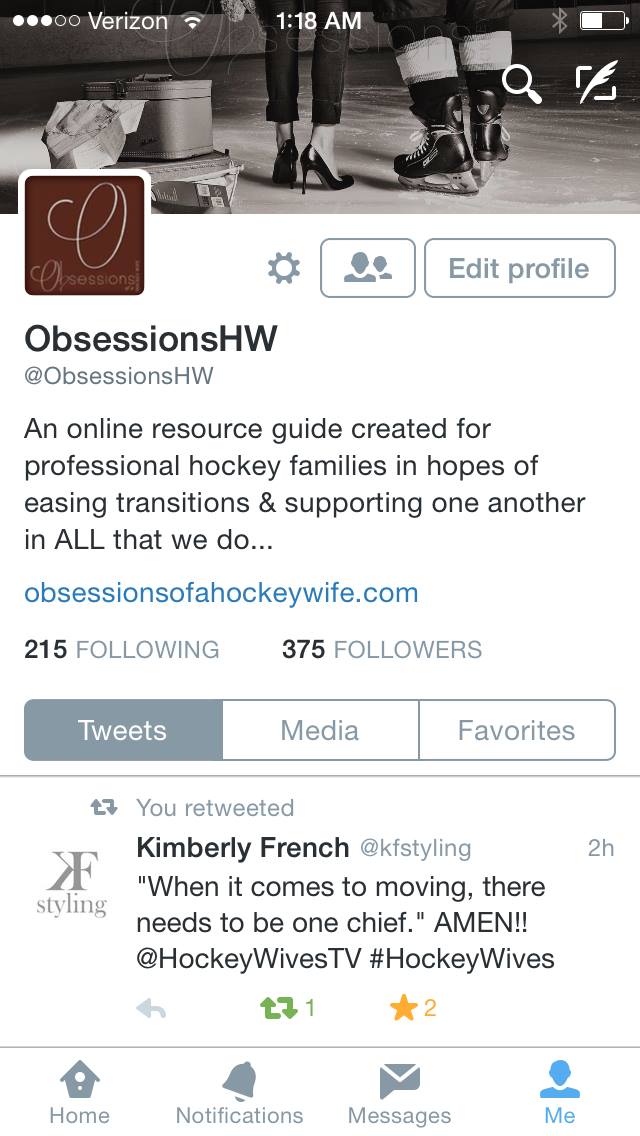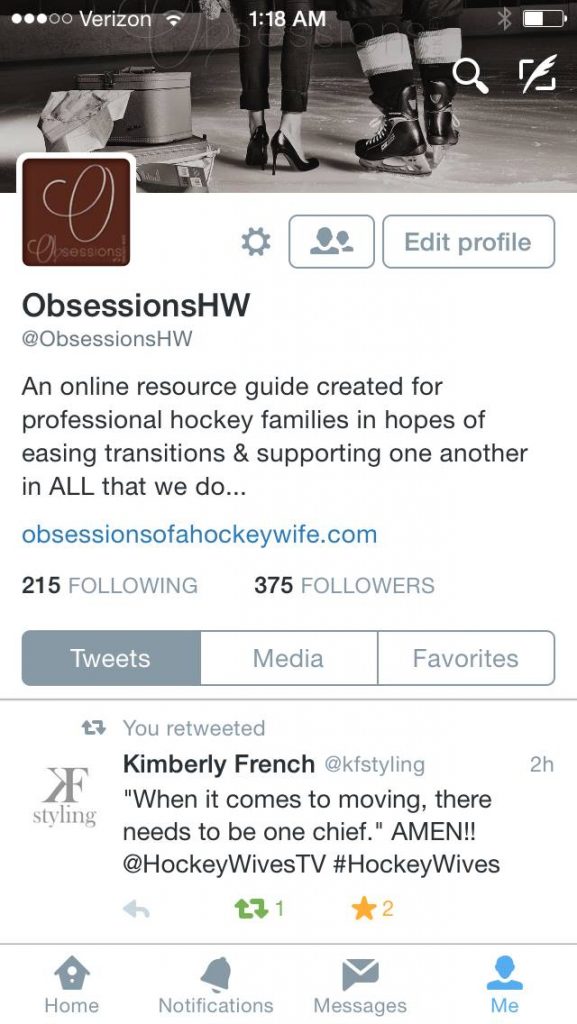 So often lately, we are joined virtually with people who share commonalities and situations and we begin to bond. I fully adhere and admit to the MANY friendships I have made in this virtual journey. But every once in a while you think…"I really wish I could hang out in person with your instagram handle friend, or vent or connect about something you both have experienced, or simply just to crush a bottle of wine together and laugh about how small this world really is…So Brijet made it happen. In her OBSESSIONS community, she has built trusting relationships with other hockey wives and it was time to bring that connection to fruition. She created the OHW RETREAT. For the past two years, she has successfully planned a retreat in Arizona "to gather our current & former Hockey Girls for a few days of connection & inspiration!"
So why?
"I've got some extremely special relationships with my hockey girlfriends & their guys from almost every phase of our hockey journey. The ones we were 'drafted' with, the ones who showed me the ropes when we were 'rookie's', the ones who I shared pregnancies with, the ones our kids call "uncle & auntie", the ones we finished last in the league with, the ones we WON the CUP with, the ones we were lucky enough to play on more than one team with, the ones who kept us 'young' those last few years, the ones we retired with, the ones we didn't even meet until Ray's playing career was over, the ones we live near now, … Some are still with their husbands and some of my friendships have outlasted some of their own relationships/marriages……"
The Whitney's lifestyle is their passion. They always lead with love and go for what is in their heart, whenever a choice is possible. Ray continues to make his passion a part of his lifestyle. Brijet gushes about her hubby, "I've always been proud of him. He worked his ass off to get in the league and he worked even harder to stay there for over 2 decades. I finally threw a retirement party for him and had so many friends throughout his career send the best video messages, from teammates, to coaches, GMs, trainers, team personnel, equipment managers, players wives etc… it was so cool to hear them say what he meant to all of them."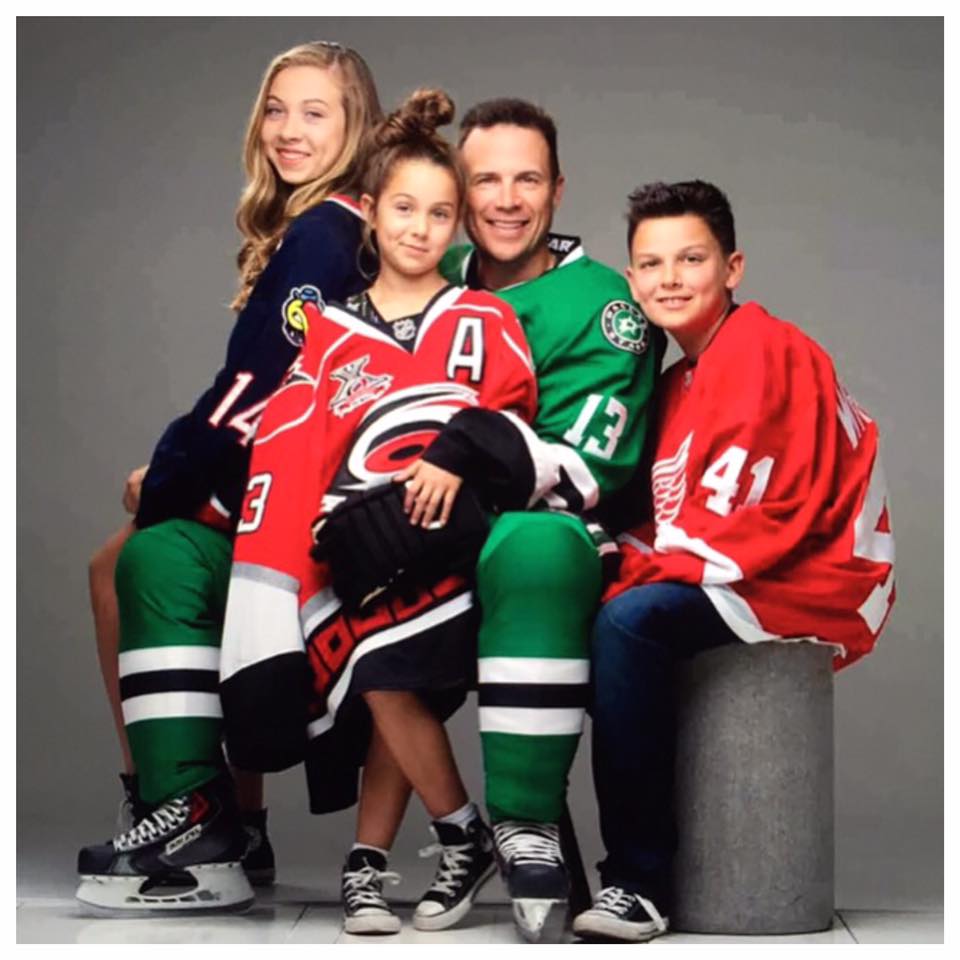 It's hard to just leave the game cold turkey when it's been your oldest love of your life. Ray is now Pro-Scouting for the Carolina Hurricanes and coaching his son Hudson's hockey team. They are an exemplar to their three kids Hanna 15, Hudson 12, and Harper 9. All 3 kids, have their own unique personalities & keep Ray and Brijet on the run with their demanding sports schedules and social lives. These little born leaders are the budding reflections of their undoubtedly amazing parents. Brijet pronounces that her kids "are social humans without a doubt! They love their sports. Hanna plays soccer, Hudson plays hockey, Harper plays tennis and soccer…but I think that they love the time spent with their teammates even more." She proudly boasts that they've got a "rule-follower", a "rule-maker", and a "life of the party". Sounds like a textbook team if you ask me. They nailed it.
So Daddy plays with passion, but so does Mommy. Brijet has melodic passion pulsing through every rhythmic appendage in her body. She too lives passion, she breathes on beat, she gives way to synchronicity and steps with natural tendency that it seems to bring everyone around her together into one grand chorus line. Hockey Life does not always mean that we must give up what makes our toes tap. It also gives us the opportunity to welcome opportunity.
"It all starts and continues with dancing (tap, jazz, ballet, musical theatre) for me." Much like Ray with hockey, Brijet has had dance as a friend since the ripe age of 3 years old. She started as an assistant dance teacher at 12 years old and by the time she was 14 she was running her own classes. In addition to that, she had spent much of her youth choreographing dances in friends basements, yet was known to forget her own routines during competitions and would adlib the remainder of the dance with her own choreography. She laughs, "incidentally I won a scholarship at 7 years old for a solo that I made up entirely on stage because I had forgotten mine! I've always felt that my dance career and it's known gypsy lifestyle was pretty complimentary to our hockey life."
When Ray played for the San Jose Sharks, Brijet was cast in her first role with a professional musical theatre company which lead to multiple more shows with that company and others in Southern California. She would also fly home often to teach classes and choreograph numbers at her family's studio "Dance at Brijet's" in Fort Sask., AB. "I do guest teaching, teach at conventions and judge various competitions in both the U.S. & Canada and have had some great choreographing opportunities such as working on the first stage production of Disney's High School Musical as well as the beloved North Carolina holiday gem "A Christmas Carol", which I worked on for 6 years!" Those experiences have also opened her up to other creative opportunities such as being an artistic director and creative consultant for photo shoots which has also become a fun passion project as well.
"I have become completely addicted to Latin Ballroom Dancing… rediscovering my competitiveness has been beyond fun and good for my kids to see actually ~ not necessarily the dancing part, but the PASSION part. You've got to fuel your own fire!"
Brijet just also returned from the U.K. from competing at the Blackpool Dance Festival. It is the oldest and most prestigious ballroom competition in the world. This was the 92nd year of its tenure and Brijet finished in the top 10.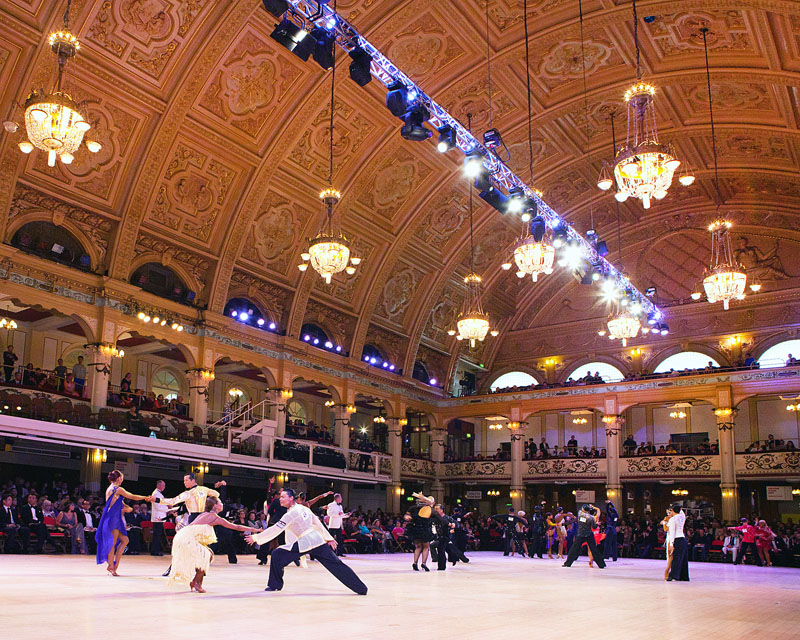 So inquiring minds want to know…How do you do it all? On good days I find it hard enough to get fully dressed, raise, rear and feed my family, and make sure everyone is happy, in addition being at the point of parenting where you are being pulled in every direction to tend to their social and emotional needs than to even BEGIN to think about myself. That's not even scratching the surface in the 'wife-ing' department. In true Brijet form, she tells me this…
"I've realized that I'm not just 1 thing. There are so many things that make me who I am, and I have to nurture all of those to be my happiest. I've always tried to have something for myself, and as a mom & hockeywife, it takes even more of an effort to carve that out. Nobody is capable of doing that except ME, so quite simply, I'm making myself do it, even if it causes some extra stress or organizing."
There are a lot of people who assume that being a hockey wife sets up a stage for us to perform. To look a certain way, to behave a certain way, to spend a certain allowance, to give back, to one-up one another, or to succumb to only our husband's lifestyle. It's hard to swallow at times when you just wish someone would strip down any title or name attached to you and see you for the human who is just trying to make it out alive. Brijet reminds her community that we are all in the same boat. We are getting by and trying to make happiness a priority. Sure she could have her own charity if she could add that to her plate, but she would rather fiercely support those friends who are taking on something near and dear to them. Sure she could drop everything and revisit her "role" on the W Networks Hockey Wives, but friendship and family trump the confines of what reality television has to offer. And sure, she hasn't won awards in her honor but that doesn't shake her tailfeather because the only award she wants to qualify for is "Mother of the Year or Wife of the Year", to which she jokes that "those titles often get stripped"…Mom guilt is real. P.S. they would never take that away from you.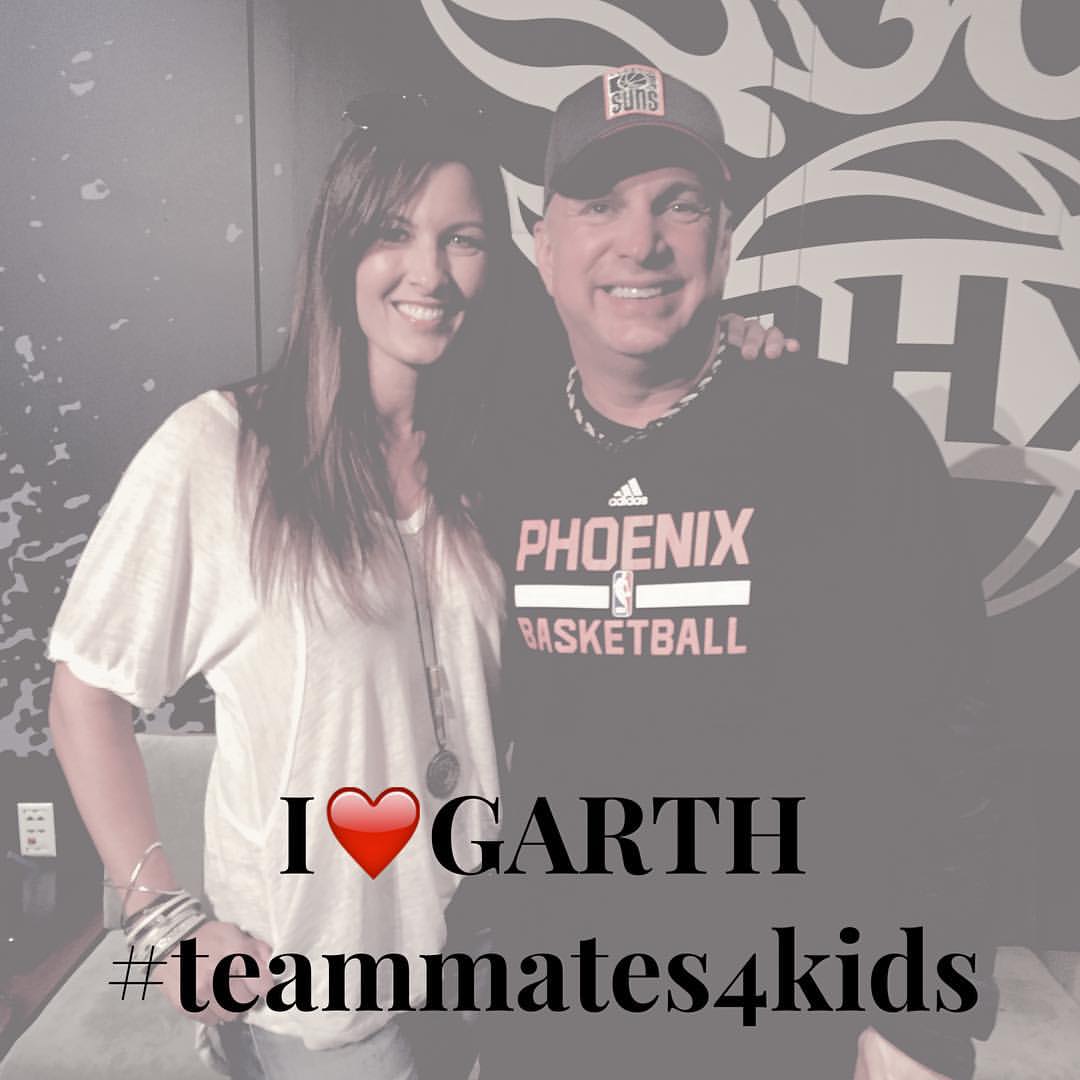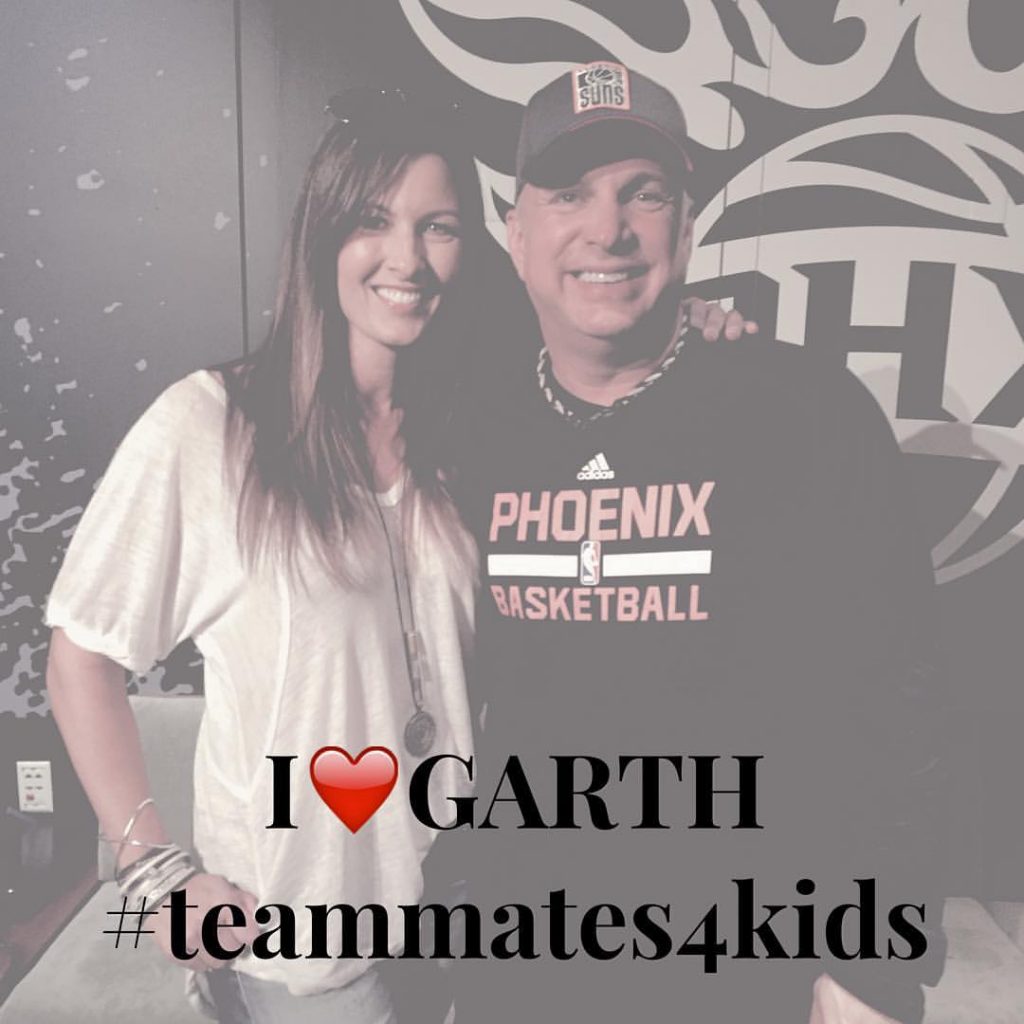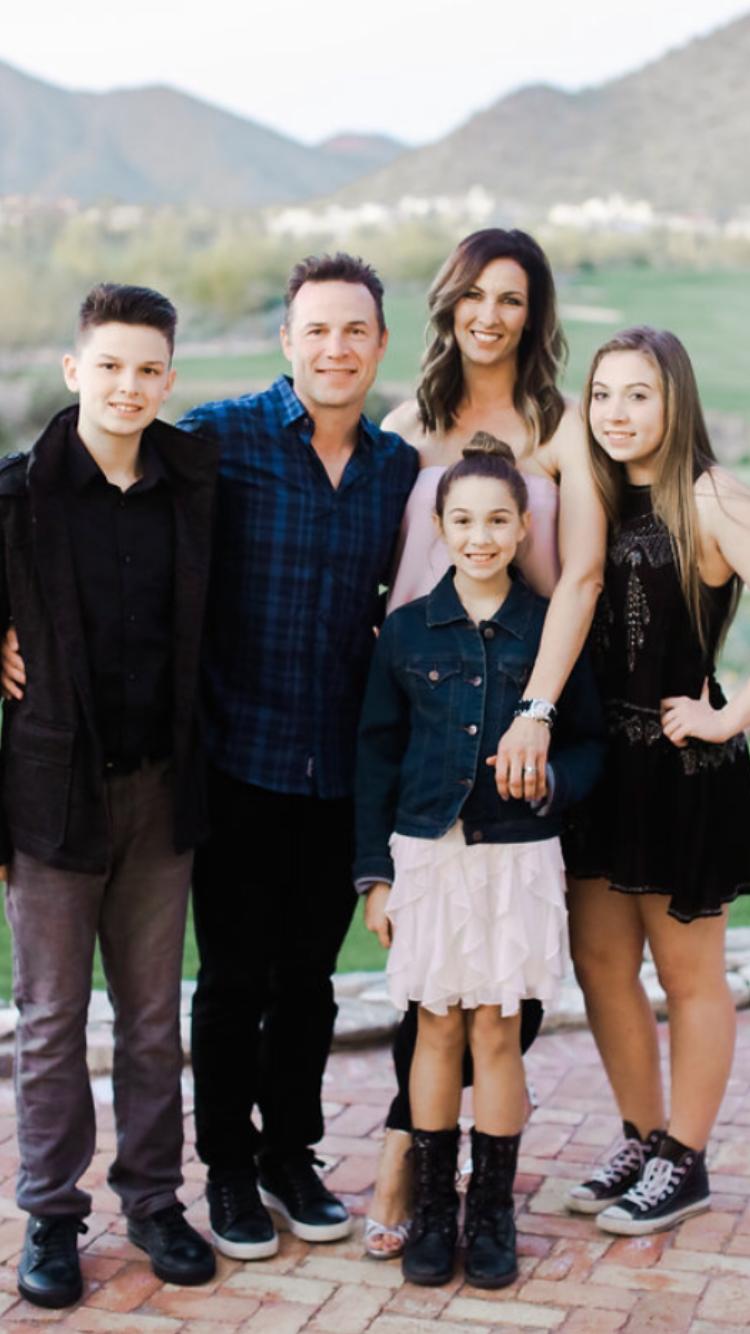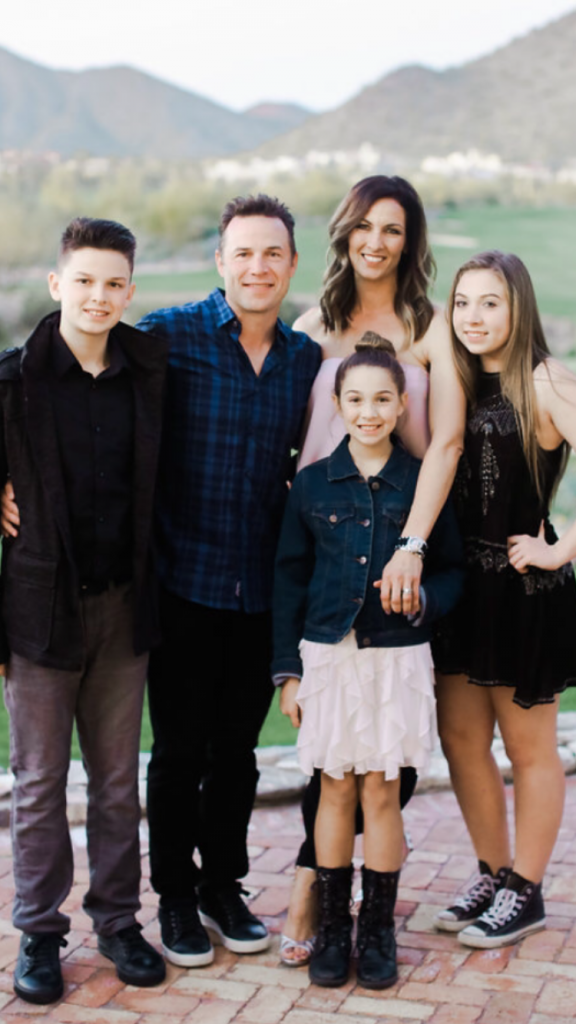 So here's how you DO IT RIGHT by Brijet Whitney as told by me in all that I have learned from her. This is my take away…. You show up every day. You give your all. You love with reckless abandon, you dance like everybody is watching, you hum to the tune that plays in your soul and you think of others with empathy, kindness, and inclusivity. Brijet Whitney has been through the hockey mill and continues to welcome this game into her heart and home. She continues to build upon the notion that communities and people need to come together and support one another in all that they do. If you live the hockey life, the football life, the baseball life, or the Top Golf life…you shouldn't feel segregation or disillusionment with your situation you should feel community, you should feel family, you should feel a life of PASSION.
A woman after my own heart.
Thank you Brijet.