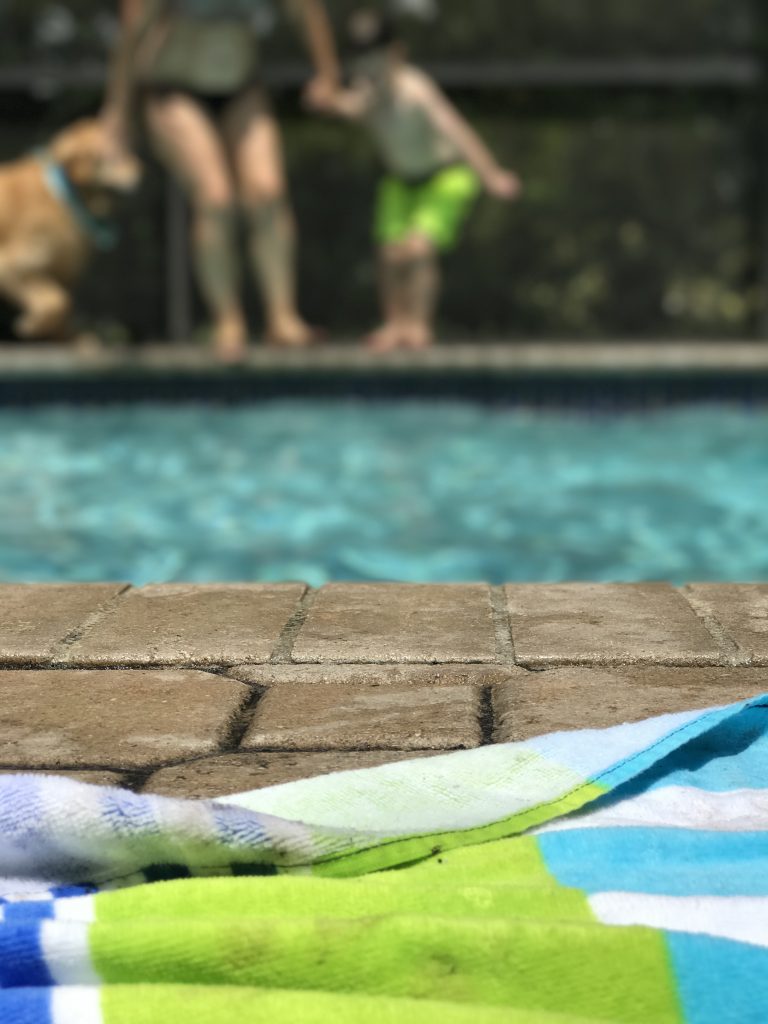 Moving to Florida seemed like a dream. Even from day one, week one, it felt surreal. It was too good to be true. Every day I struggled with the mundane task of unpacking box after box longing to just go bask in the sun. I know, first world problems, right? That is not to say that I didn't go and enjoy moments but little did I know our world would soon be uprooted by a reckless wonder named Irma. If you are a Floridian, tropical storms come and go, but when they started to speak about Irma as being a historical storm in the making, my heart began to palpitate in remarkable chaos. With every breaking news story and the storm gaining speed and strength, I began to panic.
Yes, I'm a Canadian girl who began to imagine the worst. We don't do Hurricanes. I always feel like I'm a statistic. I'm scared of flying, I've been in car accidents, I've had a miscarriage, my parents are divorced…this isn't a pity party, believe me, it's just that I always feel that I'm around to fulfill a tick on a statisticians study. So, of course, I assumed the worst of this Hurricane, long before it hit the radar to terrorize, crush and devastate many and evacuate millions from their homes.
I began to prepare. As you know, I'm a list maker. I'm an unruly type A person. I began checking flights and tentatively planning escape routes and safe cities to flee to. Being a writer, it's easy for me to imagine the worst. I can picture and basically write a screenplay of how it's going to go down. And I wasn't going to be here for it. We were getting the hell out of dodge.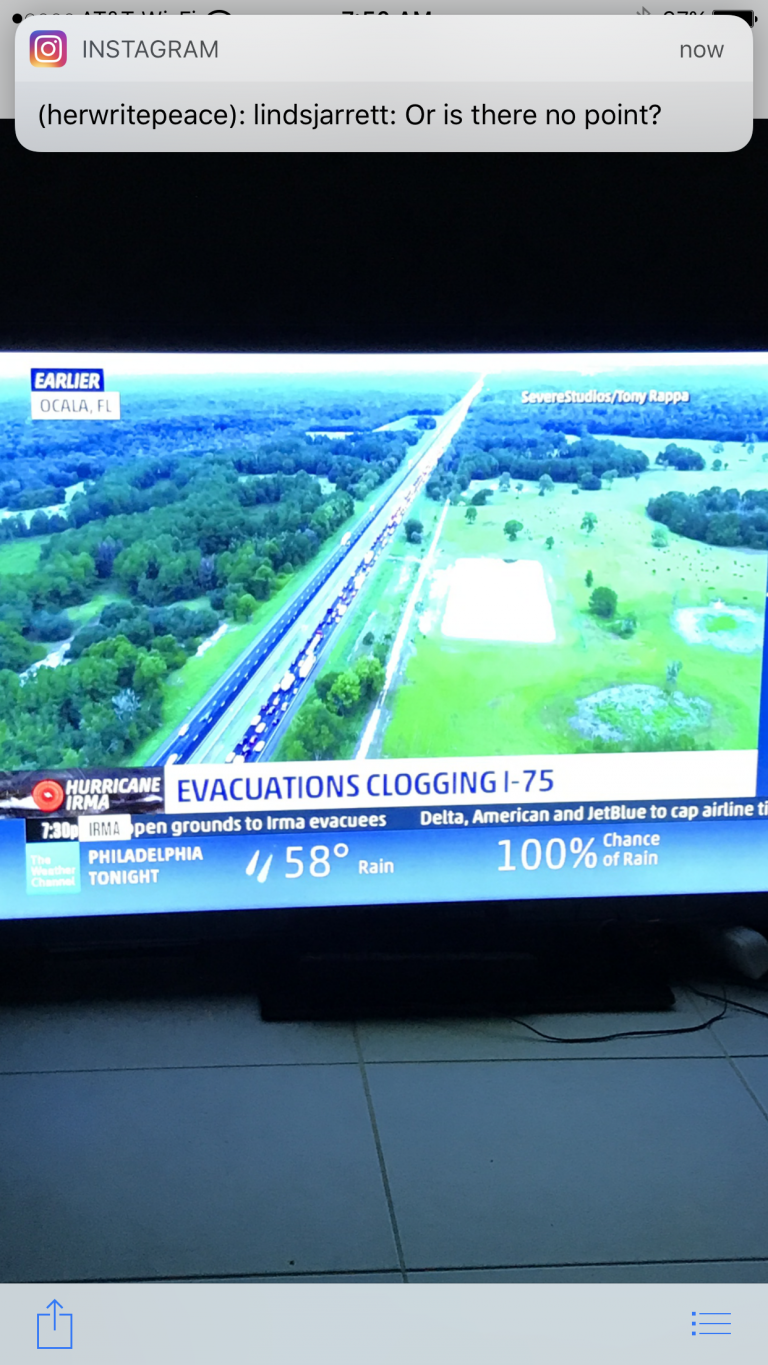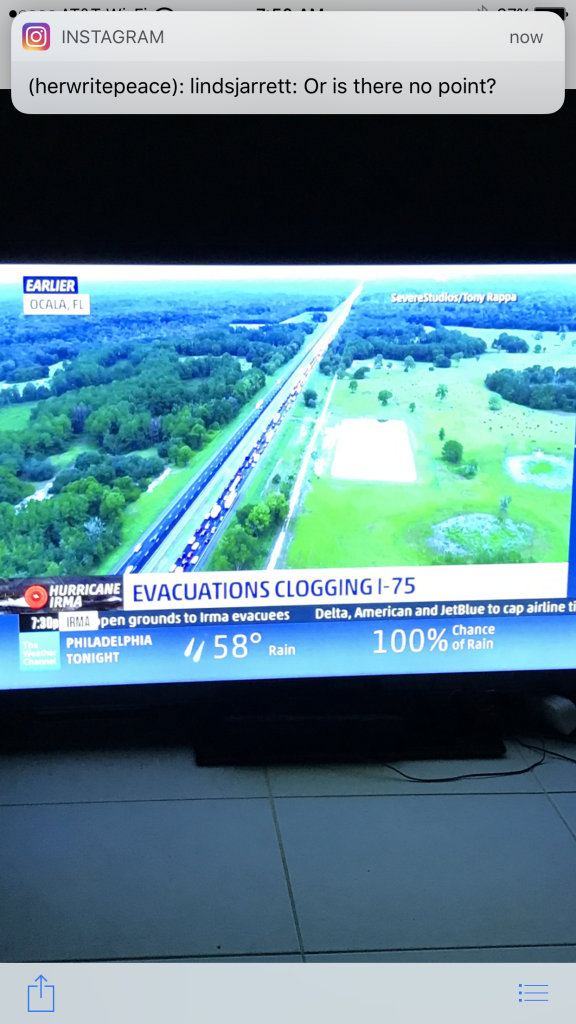 I immediately packed a duffle bag for my family. Two outfits each. Toiletries. A favourite toy and book. The bare essentials. I wasn't thinking clearly at all. I granted myself another trip to Target, even though I had put a temporary ban on myself, to begin stockpiling necessities. As a time reference, we were still a week away from Irma's landfall. My panic grew as began to see I wasn't alone in my natural disaster preparations. There wasn't a battery in sight or water for that matter. I managed to get some flashlights with batteries included. Stocked up on dog food and canned goods and then aimlessly and overwhelmingly zombie-walked around the store.
When I got home, I cried. My day felt like a race against time. The lines at the gas stations snaked around streets and businesses, people honking their horns and refusing to adhere to gas tank side order. I imagined the world falling apart. The grocery stores were barren of water. Again my heart rate increased thinking about it. I wanted to flee.
I became obsessed with CNN and The Weather Channel. You assume the hurricane was coming yesterday. They spoke of wind gusts in the 150 mph range and you assume it's going to surprise you and sweep you off your feet, and not in the romantic whimsical way. But we had time. Big Irma was only traveling at 8-15 mph given its location. And yet God forbid it would "slow down" as it hit the islands. I wished it didn't hit those beautifully populated islands.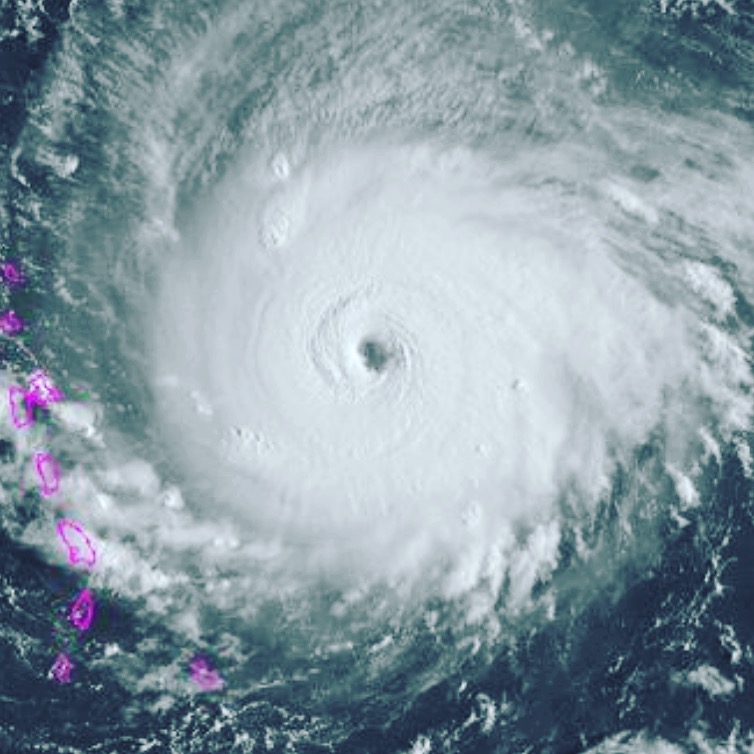 PREPARE YOURSELF
The one good thing to come of this natural disaster was that we actually hauled ass and organized our shit-storm of a garage. All boxes and bins from our recent move (3 weeks earlier) were organized and shelved to the best of our ability, rating them by importance in case of storm surge flooding. We are more inland but I was still imagining the worst. My husband however disagreed but humoured me…I mean Category 5. As a writer and English major, I take adjectives like devastating and catastrophic quite literally.
LISTS ON LISTS ON LISTS
I packed food bins, non-perishables of beans, lentils, tuna, beef jerky, canned fruits, puddings, Kind bars, fruit pouches…I assumed we would be without grocery stores for a long time. I thought of my youngest who is still on the bottle and questioned whether or not I needed to get formula…Oh, the vicious cycle that created in my mind. I bought Pedialyte and PediaSure because for some reason those things don't need to be refrigerated. Before putting it in the bin, I lined the bins with a garbage bag just to ensure the food wouldn't be contaminated. I literally thought I was a genius. But if a Hurricane wants to rag-doll your things, you can bet Irma won't be stopped by a garbage bag and a Walmart plastic bin. But it made me feel better. I did the same for the medical bins-ALL the kids' meds, puffers, Tylenol, Advils, Gravols, DoTerra Essential oils (which I wrapped in kids socks), Benedryl, Maxi Pads, tampons, toilet paper, I could go on and on. I also stockpiled on batteries and flashlights, gathering all reading lights, selfie lights, kids books that lit up and was sure to amp up external chargers when we inevitably lost power.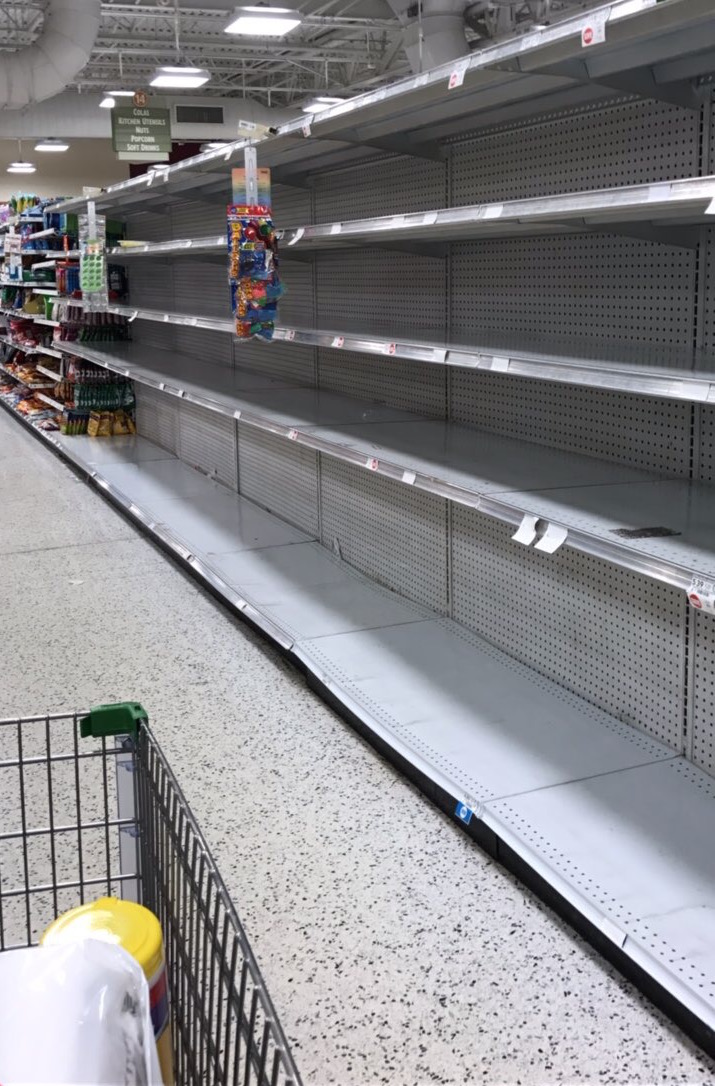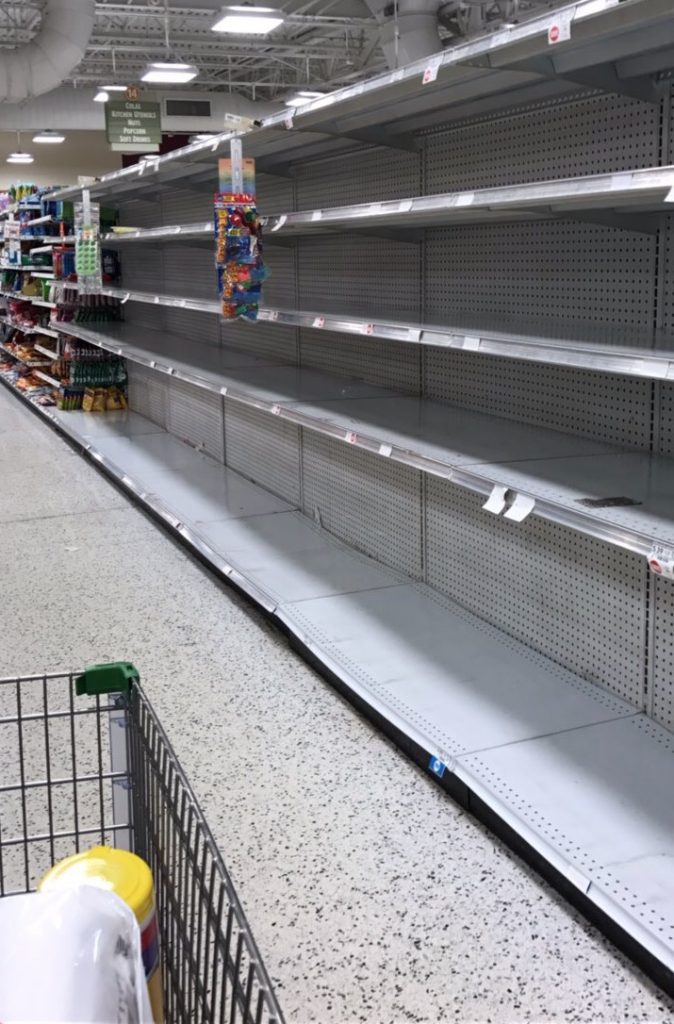 Eventually, I was able to secure some water after days of looking and hunting down grocery stores and asking when deliveries were expected. I waiting in another snaked line in a Publix 35 minutes from our house with my toddler during his nap time for an hour and a half. I wasn't alone in this. The difference from this serpentined line was that people were patient with each other, offering smiles and understanding for the mayhem that unified us. The employees were kind and moved as swiftly as possible rationing the water to accommodate as many as they could.
Around my neighbourhood, it was quiet. Really quiet except the faint sounds of drills whirring about and metal clangs and bangs as people shut the world out with metal shutters covering any and every opening of their homes. It was a strange feeling to see a beautiful, flourishing neighbourhood become remised with Hurricane surrender. She's coming. So we did our best to prepare and protect what was ours. Our lives and our home. Foot by foot we watched our windows and doors darken and the light was shut out on a beautiful Florida day. And perhaps instead of preparing their own homes, a wonderful team of men protected ours and shared smiles and kindness as they worked. A language barrier existed between us as I tried to offer them beverages and ask them questions about Hurricanes…They could not answer. Again, I cried. Then and periodically throughout that week preparing. Mourning our things, our memories, knowing I couldn't save it all. But knowing my family is the be all and end all.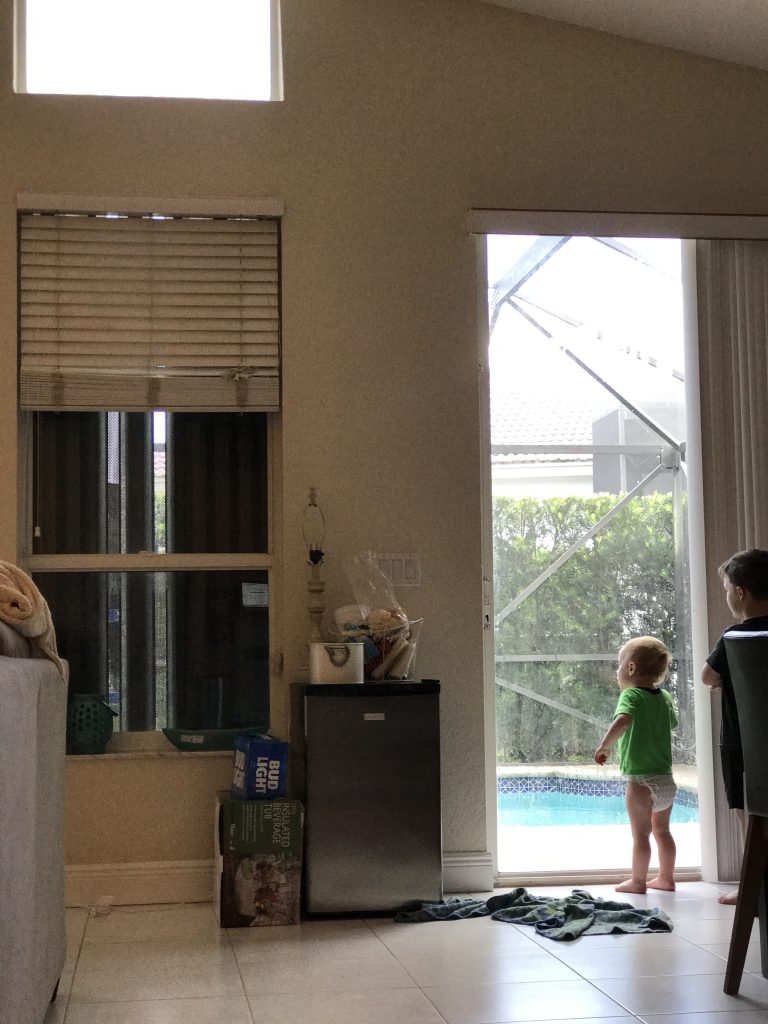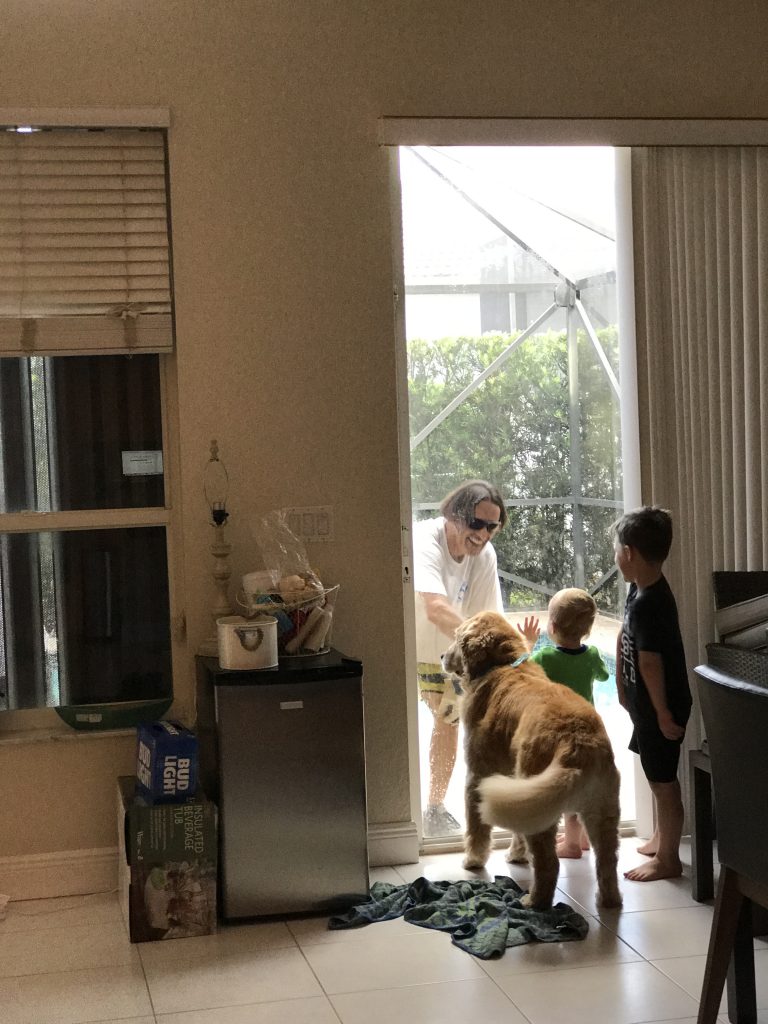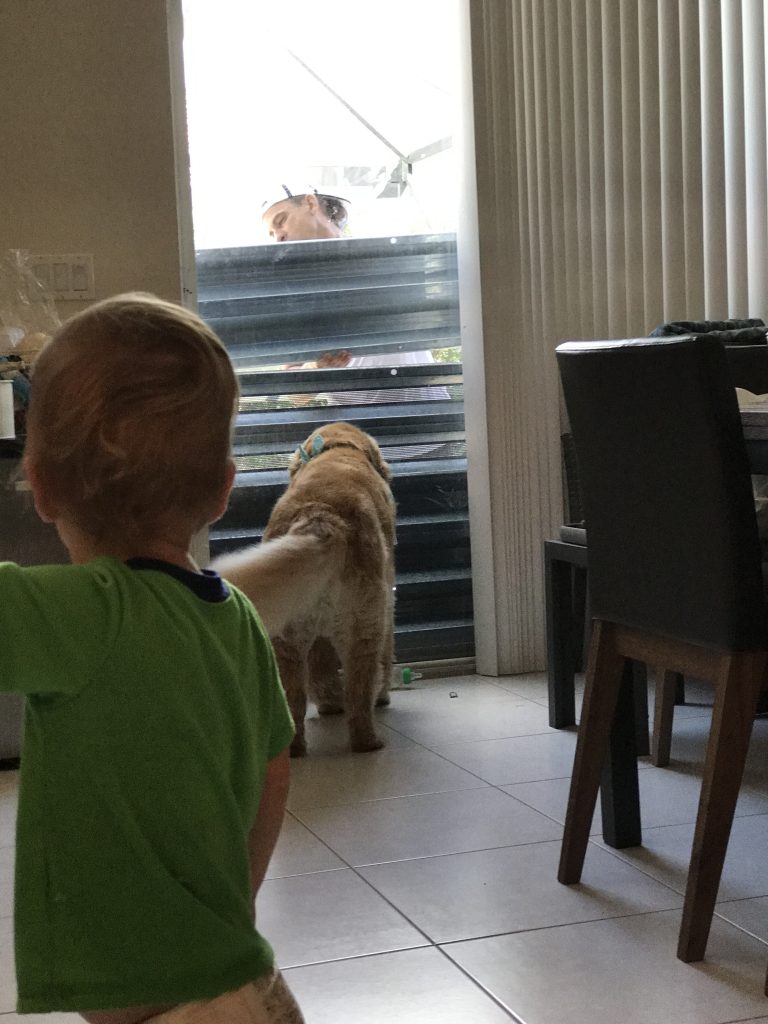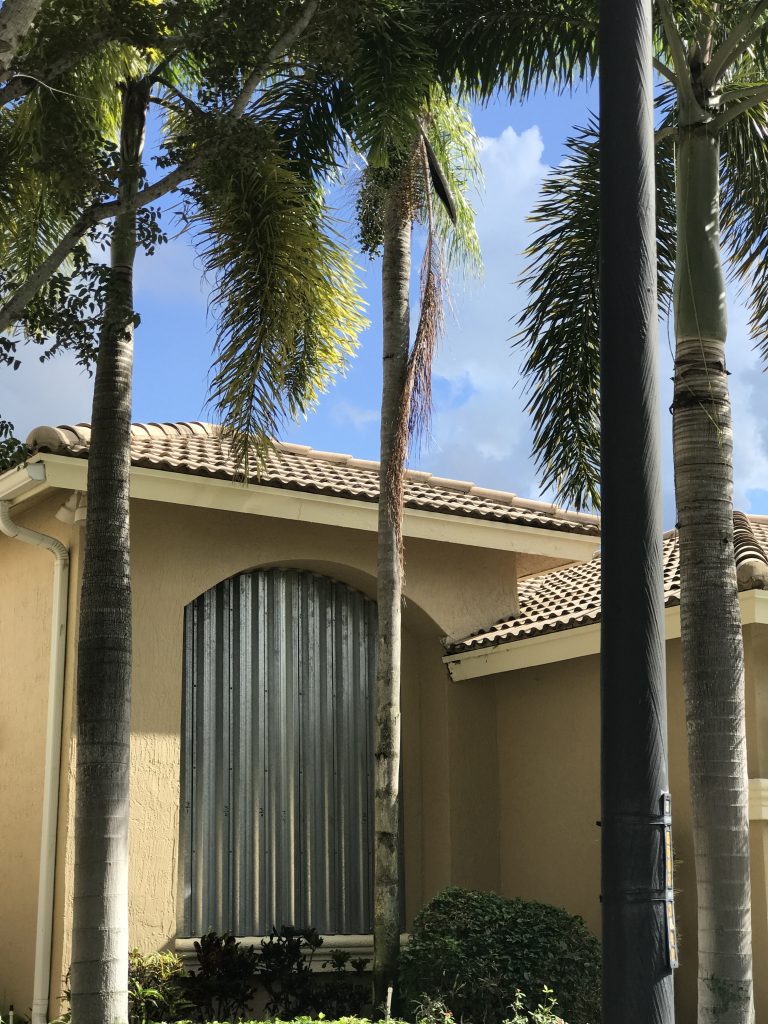 We were lucky. In so many ways. I was terrified by this new experience. This hockey life has brought me exciting and emotional adventures, to say the least, but this was new. There were people around who were going to "hunker down" and "ride this 'storm' out". Wiley veterans I suppose. But this rookie and her brood of boys were out of here. We were fortunate to get a flight out to Boston. A place I had never been and always wanted to go. But it was bittersweet. How could I enjoy Beantown wondering what would happen to our new home state, our neighbours, our things, the lizards that scared me every morning and night with their jittery scatter. And to those people who did flee without their animals…shame on you. I am disgusted.
Now as Irma has dissipated and we have seen its devastation, my heart breaks for the Islands, and The Keys, and lives lost and pets abandoned. I find myself in a mode of rebuild. Again luck kissed us with the fortune of being able to flee safely and to return to a home with minimal damage and loss. I have pangs of guilt at that luck often, and have turned that guilt into respite.
YOU CAN HELP!
Donations are needed. Of any sort. Monetary donations, food donations, water and gently-used household needs like diapers, blankets, clothes…anything that can support those who have lost so much. I have spent the past few days PILING up things that I thought I needed to hold onto in the past and preparing them to bring to the BB&T Center in Sunrise, Florida for those who truly need it–This donation drive headed by our new hockey family, The Florida Panthers is taking donations and together with the Tampa Bay Lightning, NHL, and NHLPA have so far donated 2.7 million dollars for hurricane relief funds.
I am humbled by this experience and have had so much concern and love sent my way that I thought I would share the inner workings of my brain as this natural disaster unfolded. I am not well versed in Hurricane matters but maybe this may help others in the future prepare yourself and to listen to news and government officials and heed their advice. You can replace your things but not your family. And for me that was paramount.
Welcome to Florida, they say.
To Donate to Hurricane Relief click HERE!