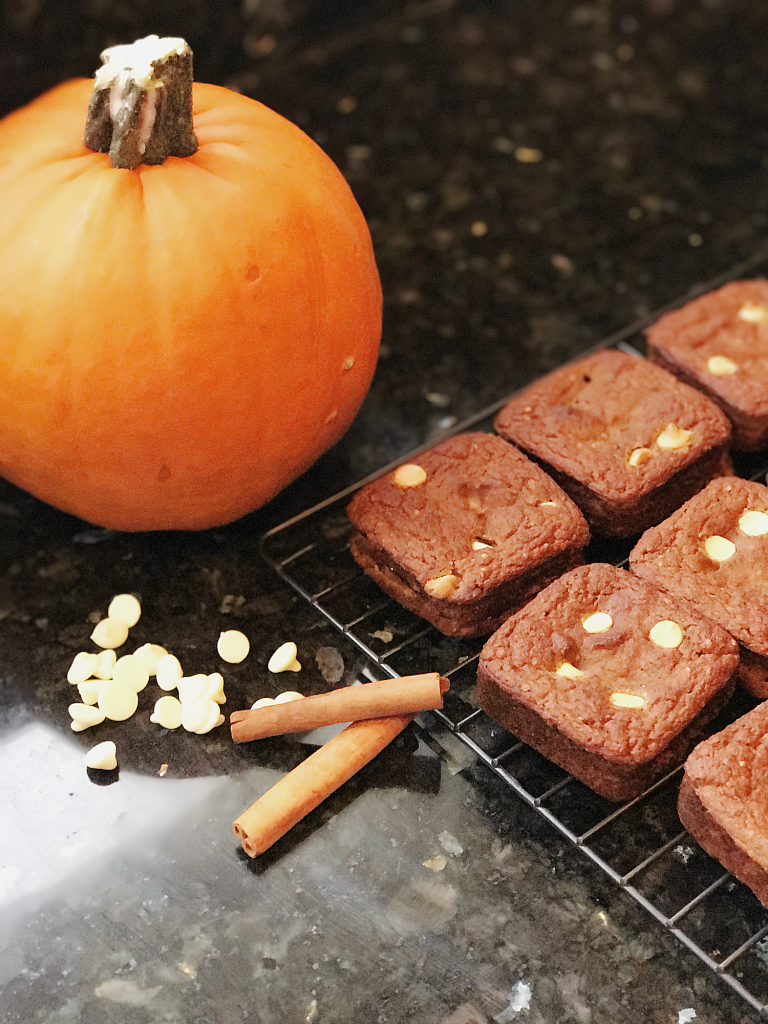 Since it is now the season of Pumpkin Spice everything, I felt it would be prudent to contribute as a Pumpkin Spice influencer. Now hold onto your money makers on this one all my favorite Basic betches…but I actually DO NOT, I repeat, DO NOT like Pumpkin Spice beverages…I know right? How dare I call myself a blogger with a palette so appalling?! It's not for lack of effort. Every year I try one, I enjoy it half-heartedly but when it comes down to it, I'd much rather sip back my "Coconut Milk-Earl Grey Tea Latte-sugar-free vanilla-with an extra pump" bevie. Ya heard?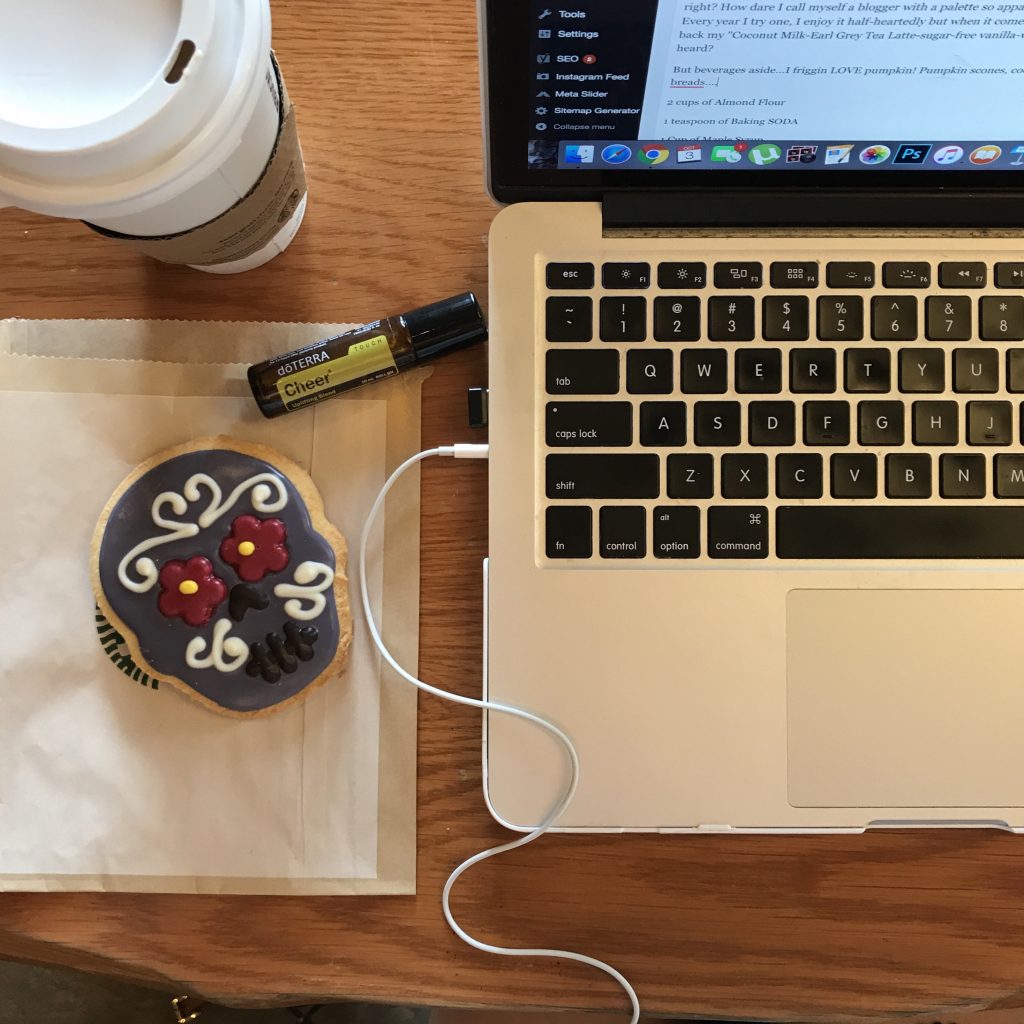 But beverages aside…I friggin LOVE pumpkin! Pumpkin scones, cookies, pies, muffins, seeds, breads, costumes…what have you.
But I've been trying to find a way to indulge in this fall fetish without falling off track of my fitness, health and blogging goals. So I took an old and faithful recipe of my Pumpkin Loaf and made some modifications to make it a bit more health conscious without the guilt. I also used my Pampered Chef Brownie Pan for baking so the portions were individualized and reasonable…although did I indulge more often? Perhaps…but only cause they are so dang good. They can be breakfast, dessert, or even a mid-day snack. Satiation guaranteed. Say that 10x fast.
Get your Pumpkin On with my:
PUMPKIN LOAF SQUARES
What You'll Need: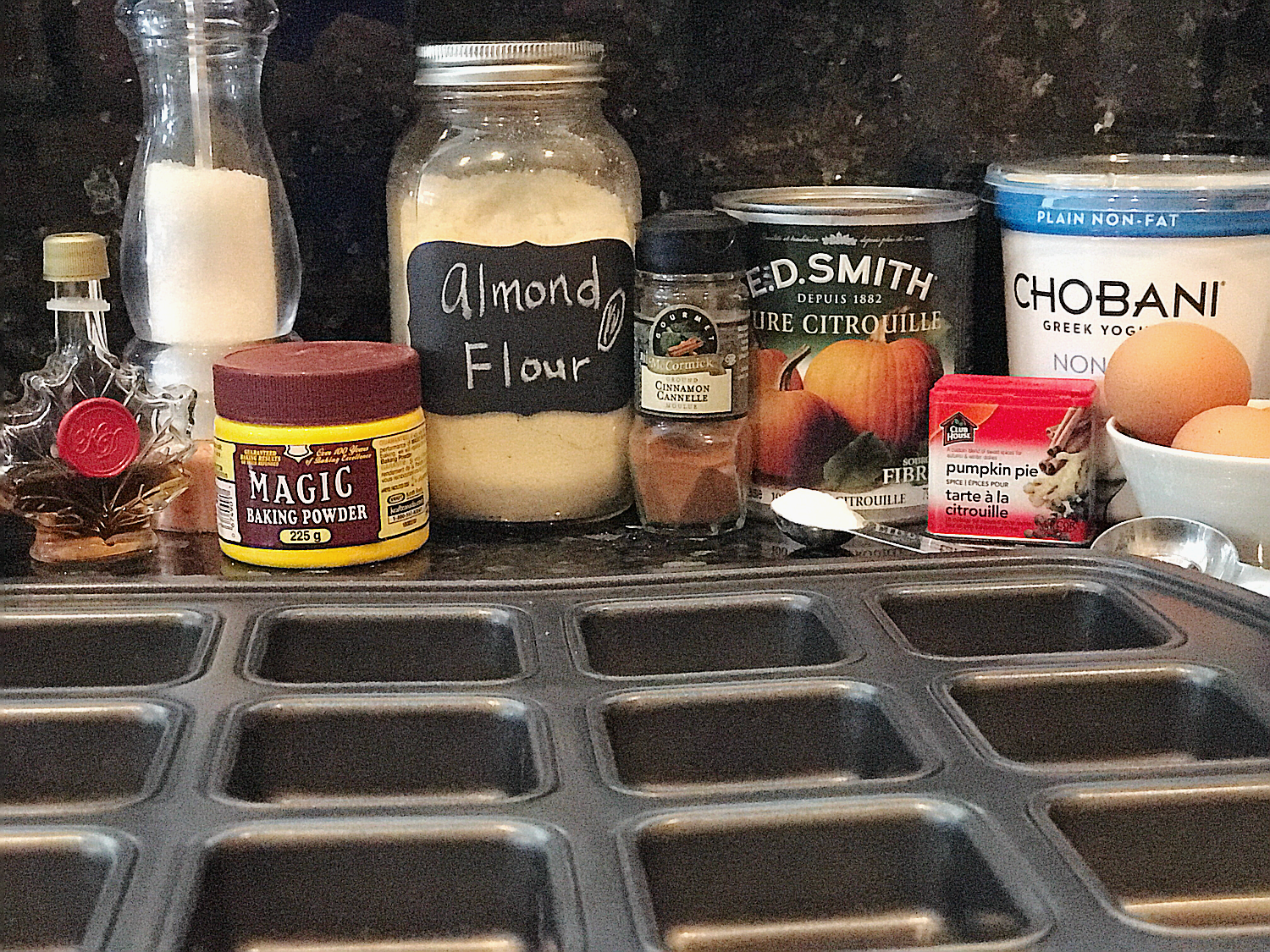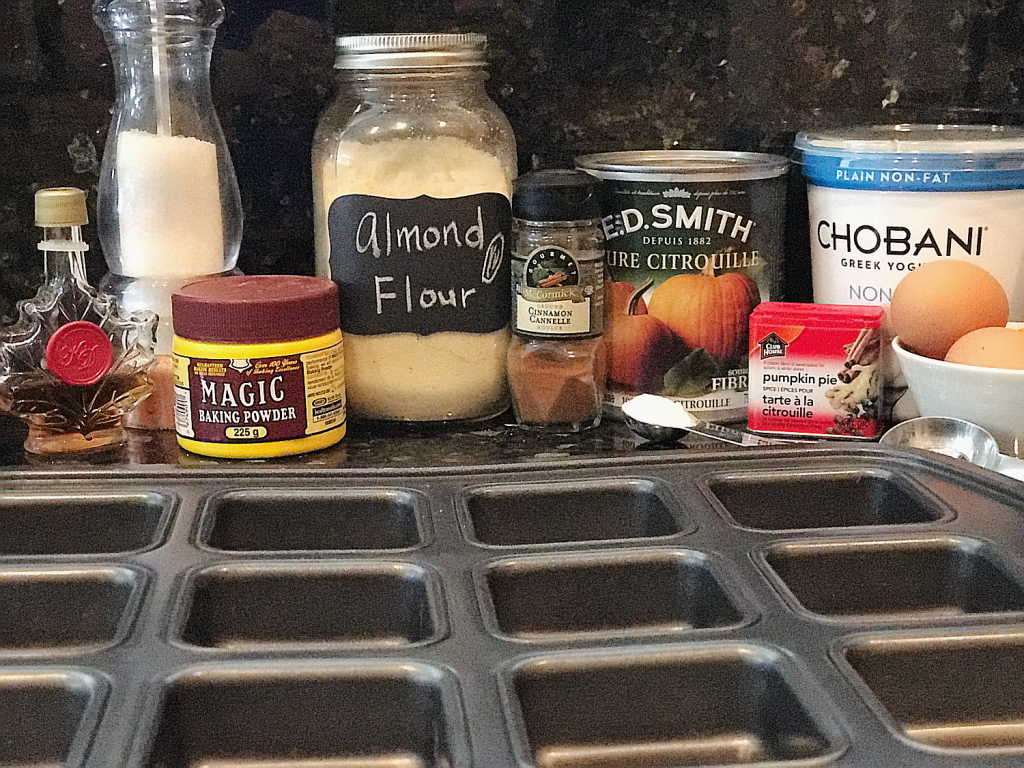 2 cups of Almond Flour
1 teaspoon of Baking SODA
3/4 Cup of Maple Syrup
2 Teaspoons of Cinnamon
1 Teaspoons of Baking Powder
1/2 Teaspoon of Salt
1/4 Pumpkin Spice (mix nutmeg, clove)
4 Large Eggs
1 Cup of Plain Greek Yogurt
1

15- oz can

unsweetened pumpkin, (not pumpkin pie filling)

1/3 Cup of Hemp & Chia Seeds (mixed)
1/2 cup of White chocolate chips
STEP BY STEP (ooh baby!)
Preheat the oven to 350 degrees F. In a large bowl, stir together (DRY ingredients) almond flour, sugar, baking powder, cinnamon, baking soda, hemp and chia seeds, salt and pumpkin spice.
Stir in the eggs, pumpkin, greek yogurt, and white chocolate chips until combined into a light and creamy-like consistency.
Pour batter into your newly ordered Brownie pan, spreading evenly. Bake for 25 to 30 minutes or until a wooden toothpick inserted near the center comes out clean.
Cool in your brownie pan, then place on a wire rack for about an hour, OR until you have to get them out of the open because you can't stop "testing" their goodness.
My Healthier SWAPS:
*Replace 3/4 cup of maple syrup for every one cup of sugar in any baking recipe.
Still sugar, yes, but baby it ain't refined.
**Replacing Vegetable Oil with Greek Yogurt! So Moist…yes I said 'Moist'.
***Nixed the traditional Cream Cheese Frosting with a few white chocolate chip morsels. Pretty much, Mark Messier, guarantee that you will get a chip in every bite due to the convenient brownie pan portions.
****Almond Flour instead of white flour–>This flour is gluten-free, low in carbohydrates, high in fiber and a high source of protein.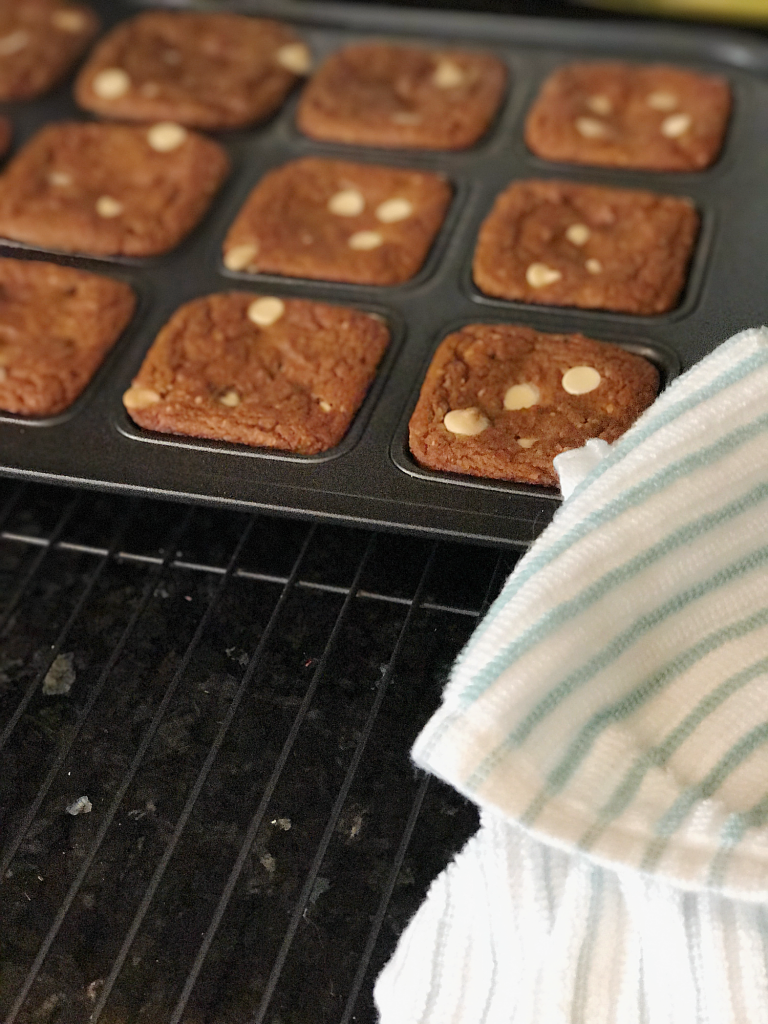 These didn't last long in out house. Husband, children, grandparents, and myself indulged often and guilt free with these sweet festive treats. Try them. Cook with your kids and show them their way around the kitchen. Let them know cooking can be fun and TASTY.