So I started a passion project. At first, it was a mere seed. Something that was planted years ago. I entertained and nurtured its budding existence in the back of my mind for quite some time. It stayed back there because I was scared about feeding it. What would it do to me if I killed it…Or what if it grew so big it ate me alive….sorry, a bit too Little Shop of Horrors for you? But the idea was that I was scared. And alone. And busy. And a Mom. And, and, and…full of excuses.
Choices get presented to you all the time. And one of human nature's intentional flaws is that you will inevitably ignore those opportunities or choices being presented to you on a silver platter. In this case…the silver platter took shape in three silver balloons of the letters Y G K.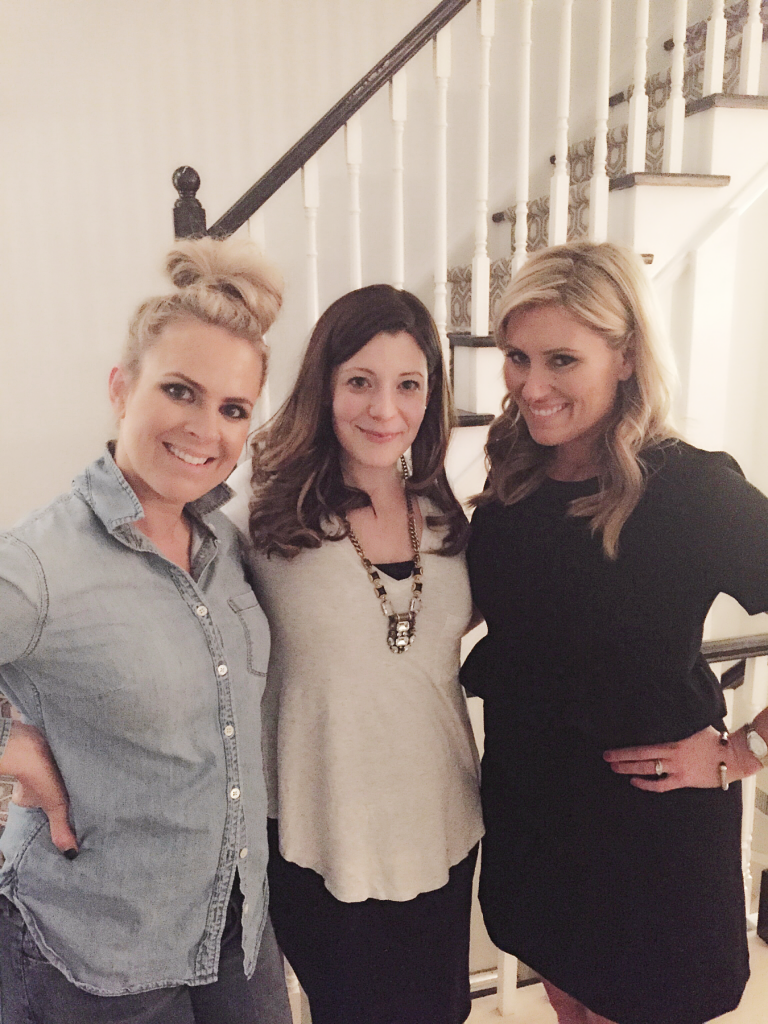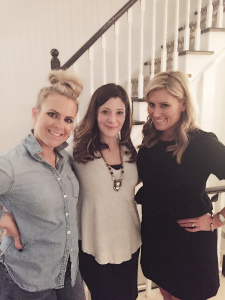 Rewind 4 years. After I had my first Little Man. I didn't know if I was ready for a night out, if Little Man was ready for me to go out, if I could stay awake past 9pm…again more excuses. But a fellow mom- friend insisted I join her. We headed to downtown Toronto for a night out with Social Common. Most would know them now as Cat and Nat. It was an event for Mom's to let their guard down, drink a glass or wine or two, laugh…and get a full low-down-and-dirty talk from sexpert, Dr. Jess O'Reilly. It was awesome! There were so many Mom's aligned and having a great time. I recalled this memory while on a conference chat last week with Catherine Belknap and Natalie Tefler-Thompson. They laughed at how long ago it was and how far they have come. They confessed that that was one of their first events.They sparked something in me that never really burnt out. Since then, I continued to stay in touch with Cat and Nat. They continued to be a source of inspiration and humour as moms and entrepreneurs. When they rolled out their YouTube show, they invited me back a few times to be a guest blogger and their intensity and focus never swayed…at least not to the public eye. When it came to their PASSION PROJECT, they pushed forward.
Fast Forward. We moved again. My family. To a new hockey town. This time I wasn't so fortunate to have family and friends nearby. Our second boy was just born in the dead of winter. Hello, indoor Mat Leave. Not really conducive to meeting new people in a new town. So I carried on. But each day feeling more and more alone. Yes, surrounded by my amazing kids.all.the.time. But feeling isolated and robbed of the simple pleasure of speaking to an adult. Sharing. Connecting.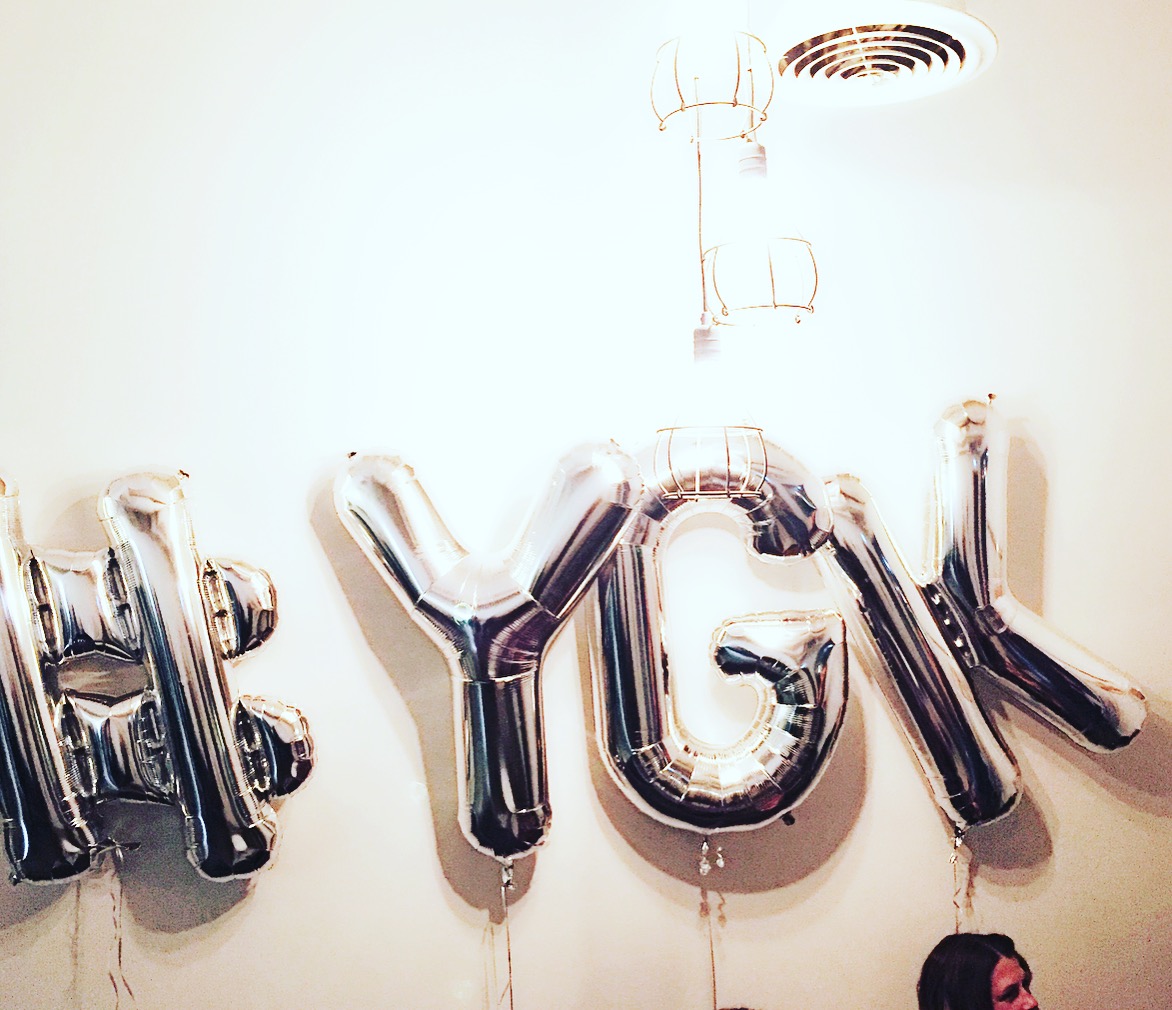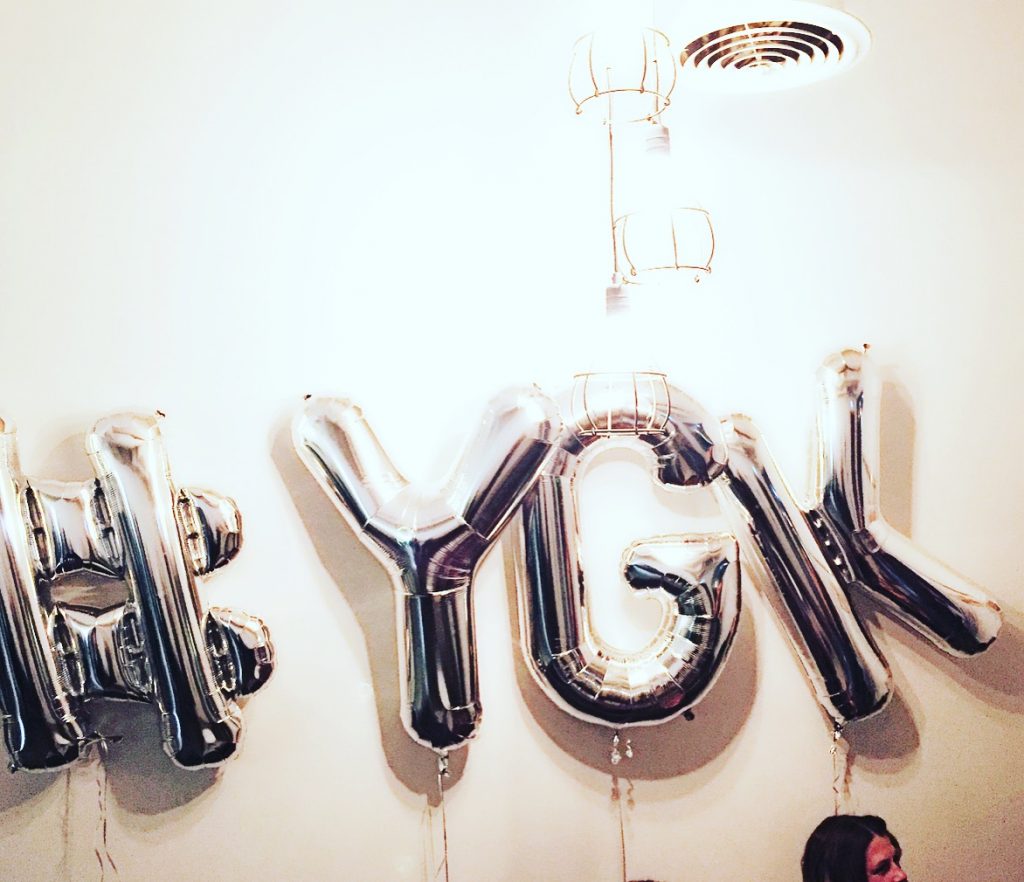 Silver letters. YGK. Being a blogger, I was invited to a Women of YGK party (the airport code for this beautiful city). A room full of inspired women connecting, networking, laughing, and sipping on bubbly. Being a keener, I was the second person there. Then entered, the third. And then the "Me Too Moments". Erica and I chatted all night long. We had so much in common. So many of the same feelings of isolation, boredom, purpose, and lack of…well…girl power in our lives. Mom Power.
We finally decided to collaborate on a blog post and in that collaboration, we birthed our very own passion project. You see you can share a passion. Nowadays people try to do too much on their own…and that includes Moms! Mom's are actually the worst. You know the saying, it takes a village? We had no idea what our collaboration would even look like but it happened organically and then it was like sirens goi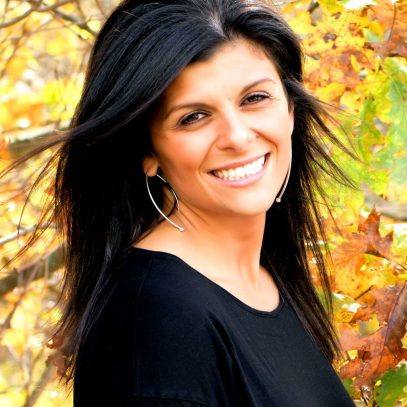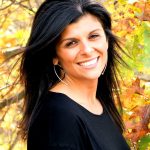 ng off. It was something we had to do. In speaking with Life Coach/Motivational Speaker/Entrepreneur, Pam Fountas, I began to recognize that passion is more prevalent in your life than you would think. She shares that, "Cultivating passion in your life, whether it be professionally and or personally, is something that promises such a profound return that it can't even be captured in words. Feeling a lack in this area? Start exploring with curiosity. You will know when you've found IT. Trust me."
We found it. We found not only friendship but a passion that we share. We don't want Moms to feel isolated and alone. We don't want motherhood to boast a reputation of being a stagnant routine. We know it's hard. We know it's the best job in the world. So we wanted Moms to feel like every feeling they have about motherhood is valid, but also to validate that aside from being a mother, you are also a woman. A human. Who deserves that break. Who deserves that connection. Who deserves that drink! We started The Real Moms of YGK. We plan that one night out for MOM's who deserve a little fun, a little break, and a little validation.
In my life,  I look back and realize that I have had passion projects all over the place. When I was 7 years old I opened up my first business. I love nature. I loved catching frogs and turtles in the local marshes around my house and identifying which species they were. I loved going fishing and seeing who could get the slimiest catfish of all. I loved analyzing the way butterflies fluttered in the most non-sensical, almost desperate flying pattern. I wanted to be around nature always. So, I opened up a Nature Club. In my Gazebo. People came. I even gave senior citizen discounts. But the business had to be shut down after my babysitter got spooked by an unleashed bullfrog and found herself running straight through the glass door, earning herself hundreds of stitches…Nevertheless, I recognized that I had a passion. That's the beauty of kids…they just go for it. We could learn something from our kids in that sense…I've auditioned for plays and had head shots done, I took synchronized swimming and diving lessons from the high board…I became a teacher, I became a blogger, I became an event planner for MOMS…I became a writer. The ultimate passion.
So what IS a PASSION PROJECT?
There is no scale or definitive statement to this. Pam shares, "Be it a passion project, a side hustle, a hobby, an interest or living your life's mission through your work – if we're after living a full and meaningful life, being engaged in the things that make us tick is a non-negotiable!" Not often enough do we allow ourselves this right. Think about what you've always wanted to do and try it. Learn to play guitar, design those cute little headbands for your little girl, figure out how to use your DSLR camera to capture life's greatest delights, start a blog, train for a 5km run or marathon, make those recipes into a cookbook…do something that rings your bell.
Here are some REASON WHY YOU NEED A PASSION PROJECT:
It's YOUR interest- A PASSION PROJECT is separate from your career…although in some cases you can turn it into a career. But…It's all about what YOU want. Imagine….
 Fostering your WELL BEING. It's a fact that doing something that you enjoy will release endorphins. You will have less stress or you will handle it better. Having a passionproject will encourage a healthy approach to life. It makes you want to be the best version of yourself. You will feel more energized.
Encourages balance in your life.–You will recognize that energy and you will end up making time for your project. Prioritizing becomes an actual thing…not just a figment of your imagination. Passion Projects keep you accountable for looking after you.
Connection. Your relationships will become deeper, you will listen better and share more freely. You will also notice that it may invite you to build new connections with people who have similar interests.
Tap into your creative self, not just the practical self. It's my favorite self. It's the self that makes me feel alive. Give yourself permission to let go.
"The things that elevate our lives and give us meaning and a sense of purpose, fill us with the energy to keep growing, learning and showing up, even on the days we would rather stay in bed." – Pam Fountas
I truly hope you all take a chance on yourself and answer your passion. TRY IT.