I'm going to go Millennial on you. And I'm taking a stand. I'm coming to their defense and here's why. There are those who choose to find the negative; to judge, to typecast, and to blame the disdain of the world on a particular generation. But then there are those, who I prefer to surround myself with, who are overly positive, ambitious, kind, and whose way of life is to lift others around them. This month's feature hockey wife, I guarantee, can and does wipe away and single-handedly abolish that negative stereotype of the Millenial. To be honest, I am inspired by many millennials on a daily basis and Lauren Rodych-Eberle is second to none in this category. She is the salt of the earth, a testament to living and loving your passion, to never forgetting where you come from, and to loving hard because people and not things are what creates a melody is Miss Lauren's heart. The puck has dropped and there is no better way to start the Doing it Right, The Life of a Hockey Wife season with a woman like Lauren Rodych-Eberle. Welcome to the Doing it Right family Lauren.
1 + 1
Once upon a time, two high school sweethearts began a courtship of innocent love. Meeting in their grade 10 math class while deciphering trigonometric ratios and functions, sparks ignited. I know it seems impossible to find love under those circumstances. But the basis of this equation was infinitely finite.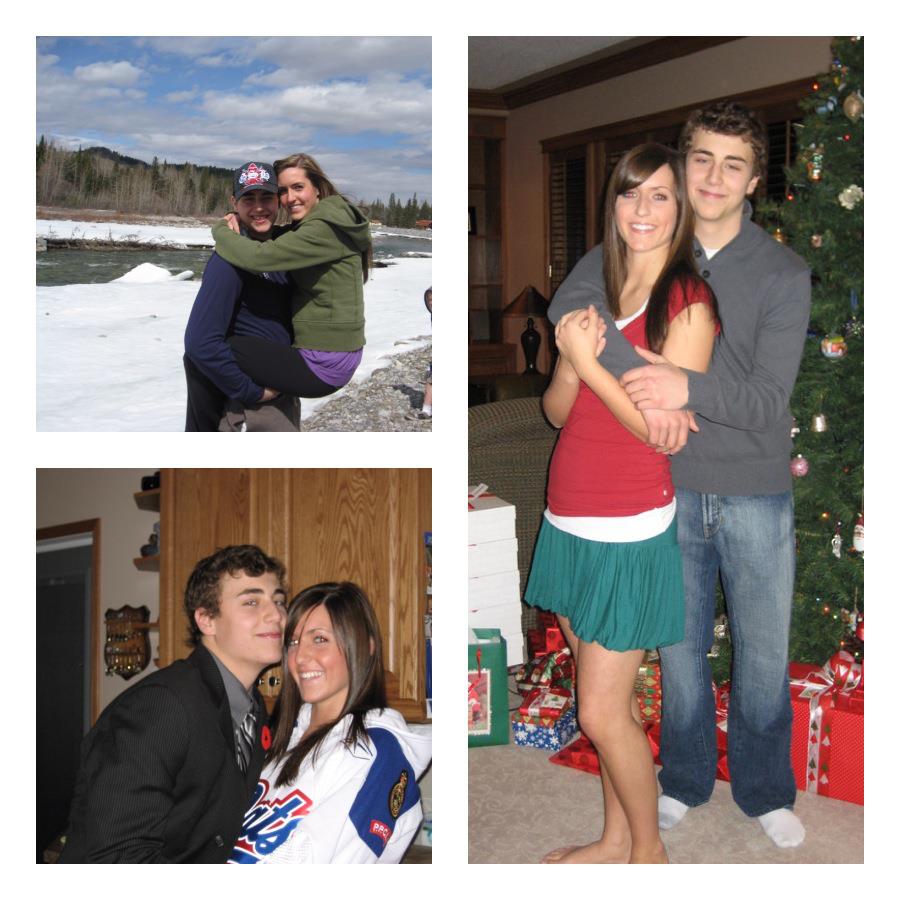 What was also definite, was that Jordan Eberle was going somewhere. He was leaving his home and a piece of his heart and heading to Regina to play in the WHL at the young age of 16. Lauren and Jordan began their long-distance love right from the get-go. Only dating for about 4 months Lauren attests that she and Jordan are "long distance experts!" Right after Jr. Hockey, Jordan found himself settling into Edmonton, Alberta as an esteemed member of the Oilers squad. Although they spent every summer together, Lauren made her fair share of road trips to scaffold their ever-growing love and to support her partner's unforgiving and demanding schedule. Lauren decided to jump on the hockey life train once she finished her post-secondary education. The timing had to be right. But being apart just seemed wrong.
Lauren has always been a woman who moves to the beat of her own heart. And embedded deep in every chamber of her heart is music. Growing up she danced her fingers across the ivory keys of the piano, tickled the sound waves of vocal prowess with her pitch-perfect voice, both in competition and in pleasure, and also solidified the triple threat with taking to the stage in theatrical productions. Throughout her musical interlude of life, she also took the Royal Conservatory of Music exams to further educate herself on her passion. She was always wanting more. Tunnel Vision. Once graduating high school, Lauren went on to receive her degree in Music from the University of Calgary. Lauren confesses,  "Music has always been my passion and I love teaching others – I have had many influential people along the way help motivate me to pursue my dreams, even if it didn't seem like a practical job at the time."
Once graduating University, Lauren went on to work at Theatre Calgary, a professional theatre company, doing Communications & Development–which was also a speciality of hers during University. She would grind. This go-getting millennial explained an average day, "I would work at the theatre downtown from 7:30am-3:30 pm and then I'd hop on the train and go teach from 4:30pm-9pm."
"What I noticed during my time there is that my heart still lay in the music; I was always my happiest when I was teaching, even if it meant longer days."
It was then that Lauren began to build a dream business plan that would be all hers and all heart. And this millennial, Miss Lauren, she didn't just dream. She did it.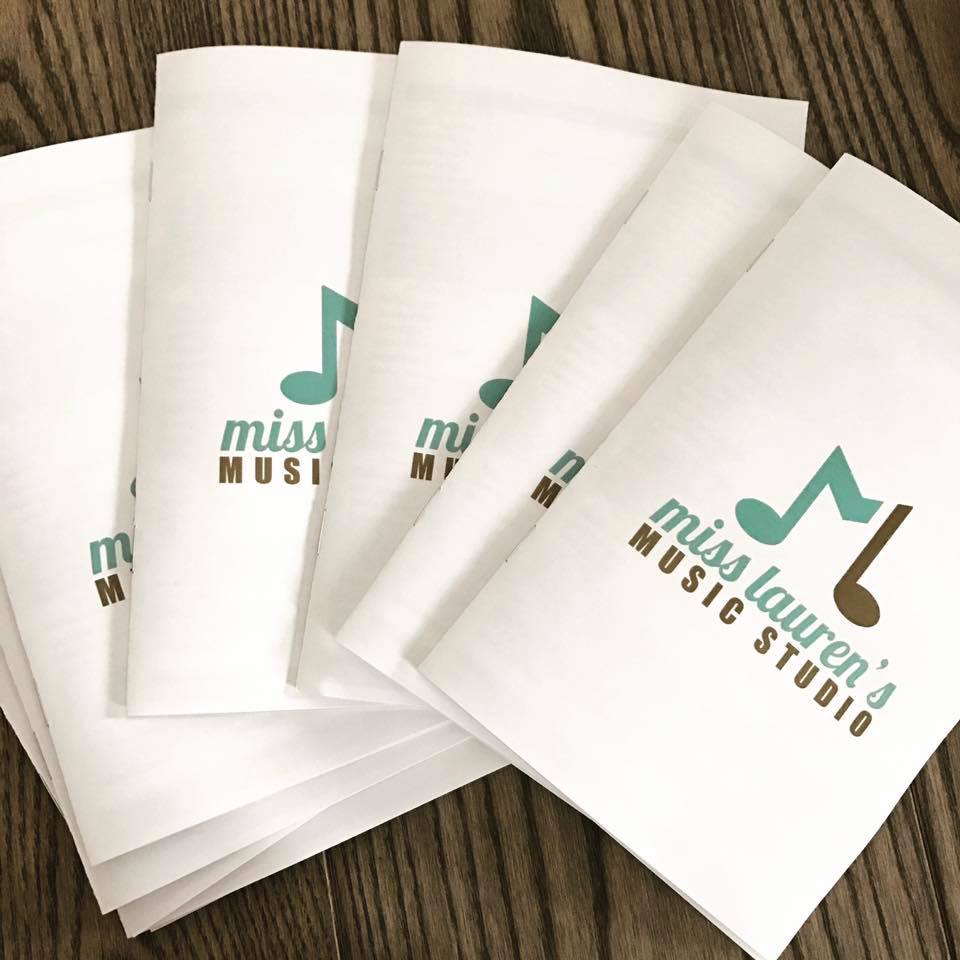 DOING WHAT YOU LOVE
Lauren is a woman with a coat of many colours. She finds what she loves and wholeheartedly commits. One rule. She's got to love it. She's got to believe in it. And you can believe that when her belief is fierce and you are around or part of it…call yourself lucky.
Lauren's "main career" is her music. She teaches music, specifically voice, piano, and preschool music classes. "I own my own studio called Miss Lauren's Music Studio, which is based out of Calgary, and for three years (during Jordan's tenure with the Oilers) had a very prominent place in Edmonton!" While operating her own studio in Edmonton, she still maintained her Calgary studio part-time. Since her hubby's recent trade to the New York Islanders, Lauren finds herself road-blocked as a Canadian girl…no work visa. Passion stripped in the name of love. Refusing to abandon her love of music and the relationships she has built with her little musicians, Lauren travels back Calgary once a month to work and additionally teaches lessons over Skype.
I had to ask to ask Lauren about performing as a possible career choice…I used to have major star-eyes as a child and teen and maybe had a pinky-finger full of Lauren's talent so of course, I pressed…
"I used to perform live – I do really love performing, but my passion is more in sharing that love with others. Once I started teaching, which requires a lot of nights, it meant that performing would be out of the question, because performing (rehearsals and shows) means nights. However, I'm happy with that decision. I still make music on my own and enjoy it that way.  I feel like my job has really given me the best of both worlds!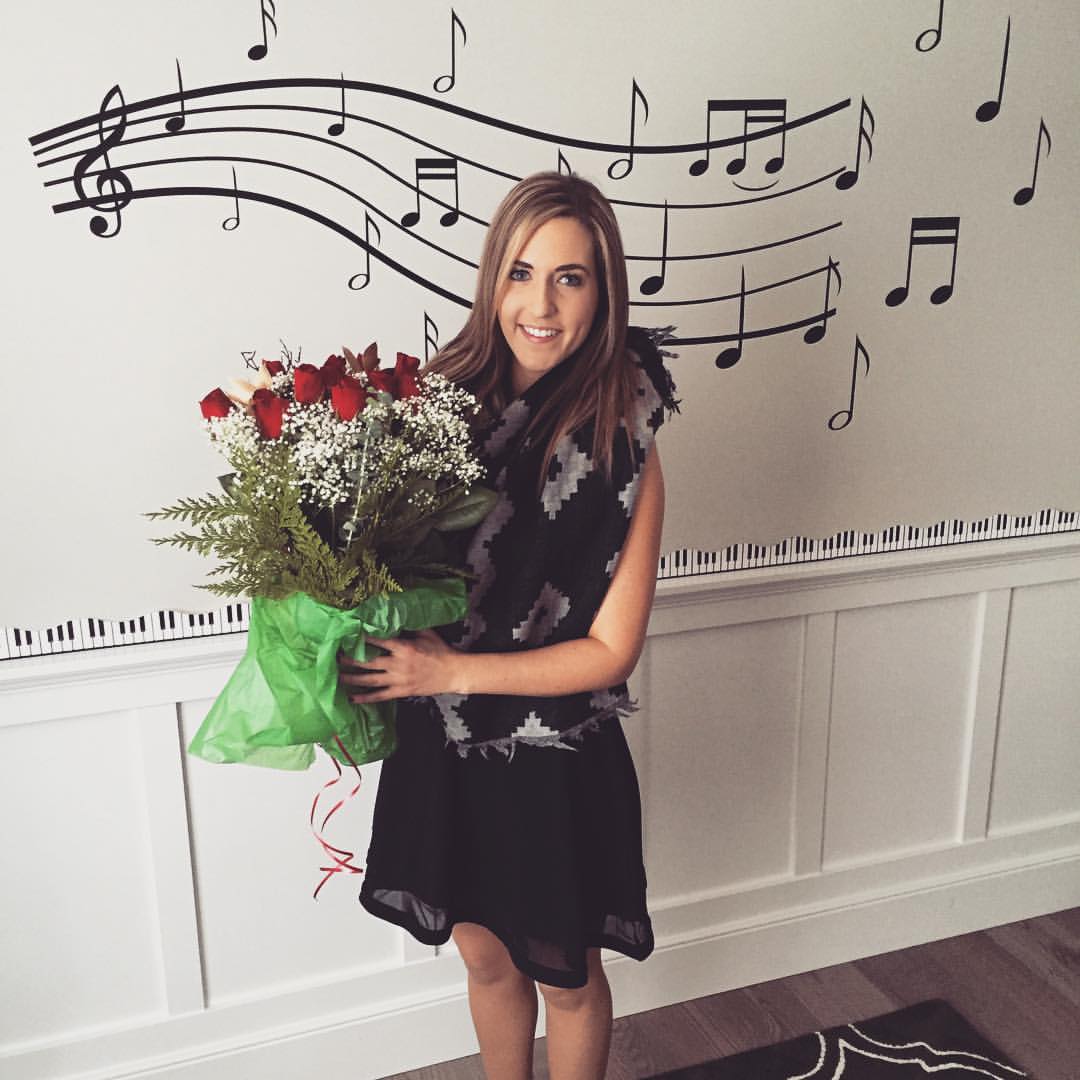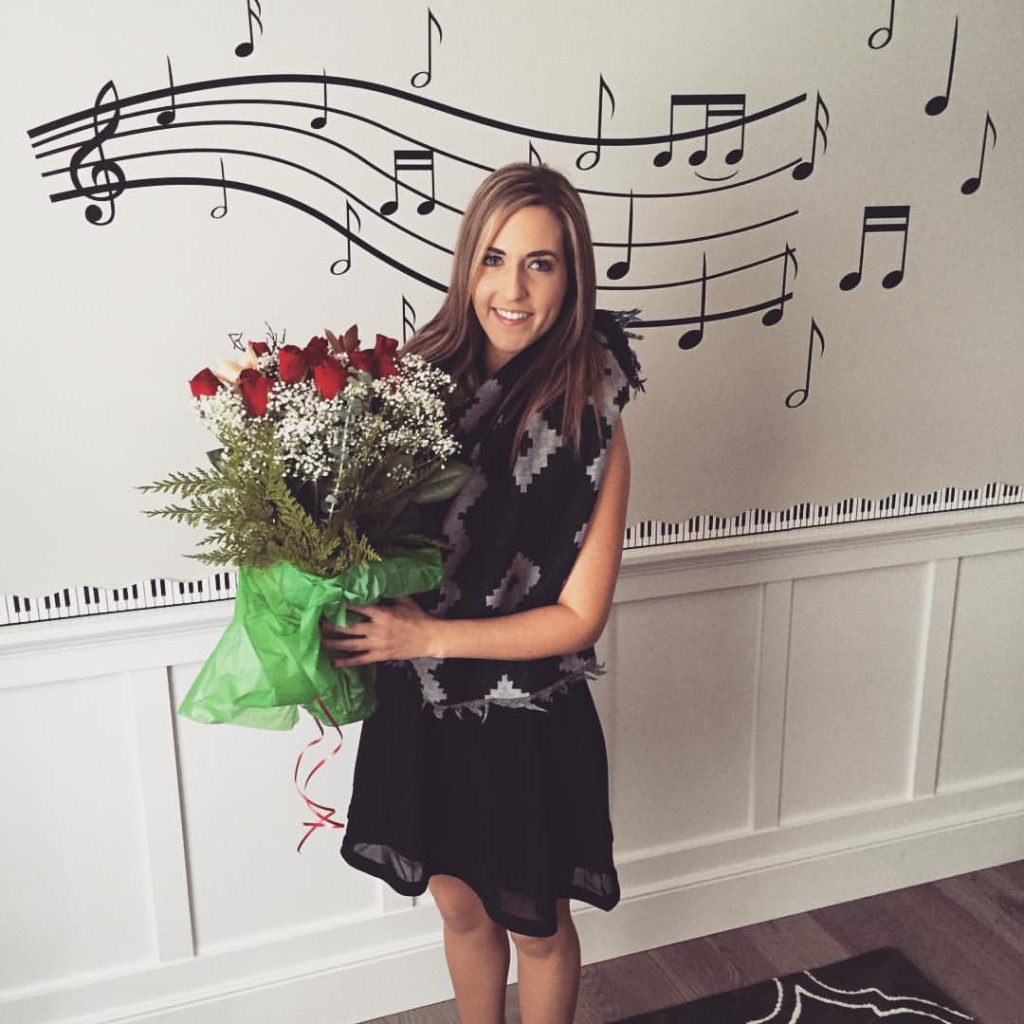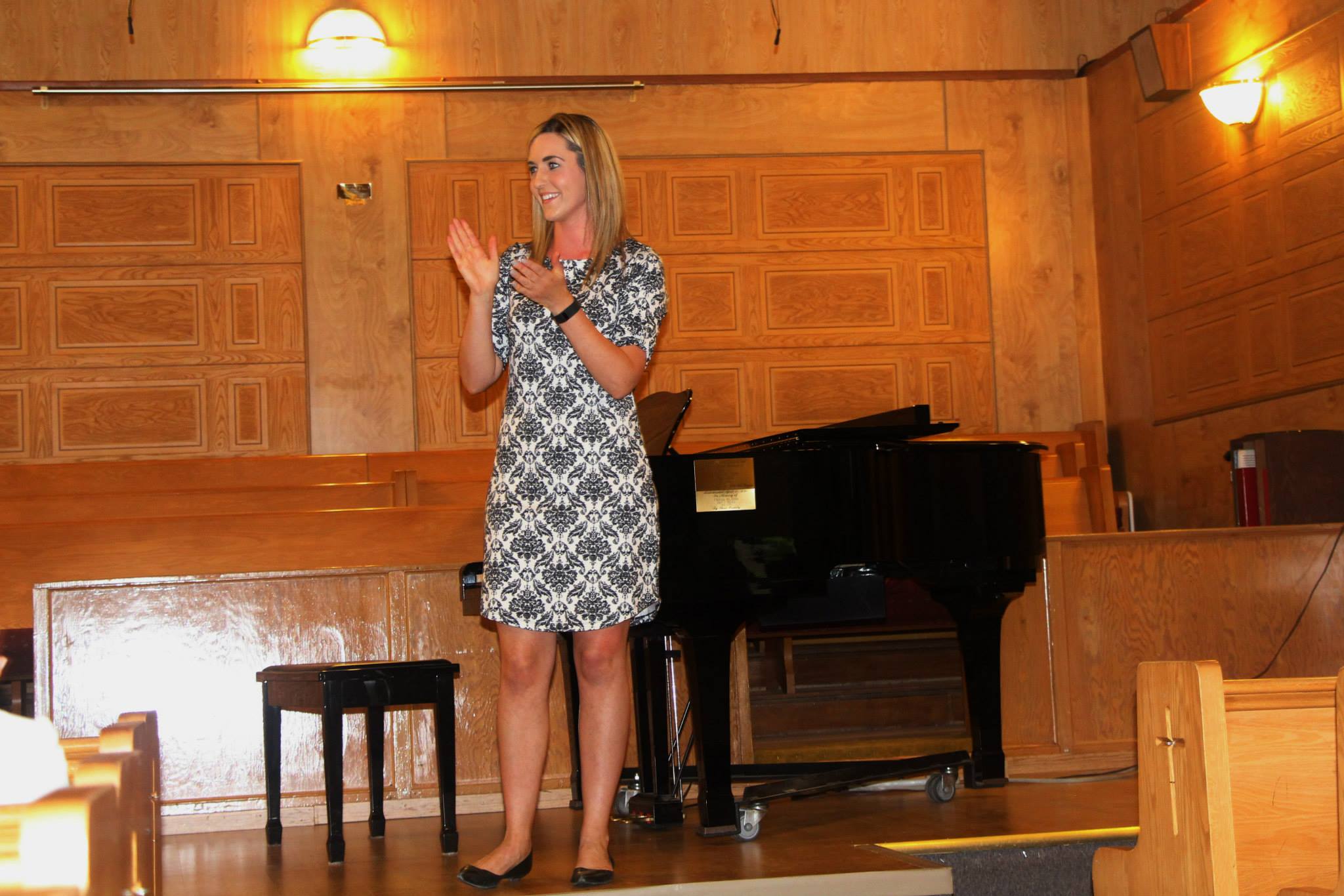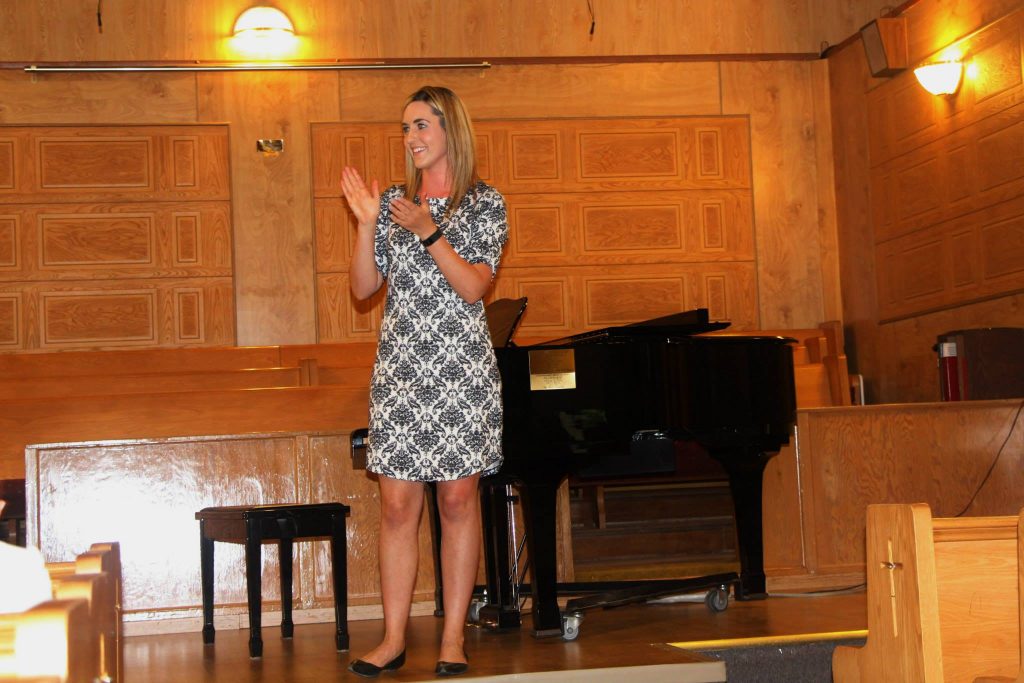 SIDE HUSTLE
Lauren isn't the type of gal who forgets where she comes from just because her hubby has hit the big leagues. It's most definitely one of the characteristics that Jordan loves about her. Lauren also runs her own Steeped Tea business. "I have a team of 15 remarkable people that work with me." She also sells Pampered Chef which ignited a fun passion project wherein she created her own cookbook featuring her favorite product – The Brownie Pan! The book is called Brownie Pan Every Damn Day. I will speak from experience, that you can use this brownie pan every damn day, and its damn tasty. And as if you would think she was busy enough, Lauren also worked at Shoppers Drug Mart for 13 years in a supervisory position. I hear those Shoppers discounts are magical.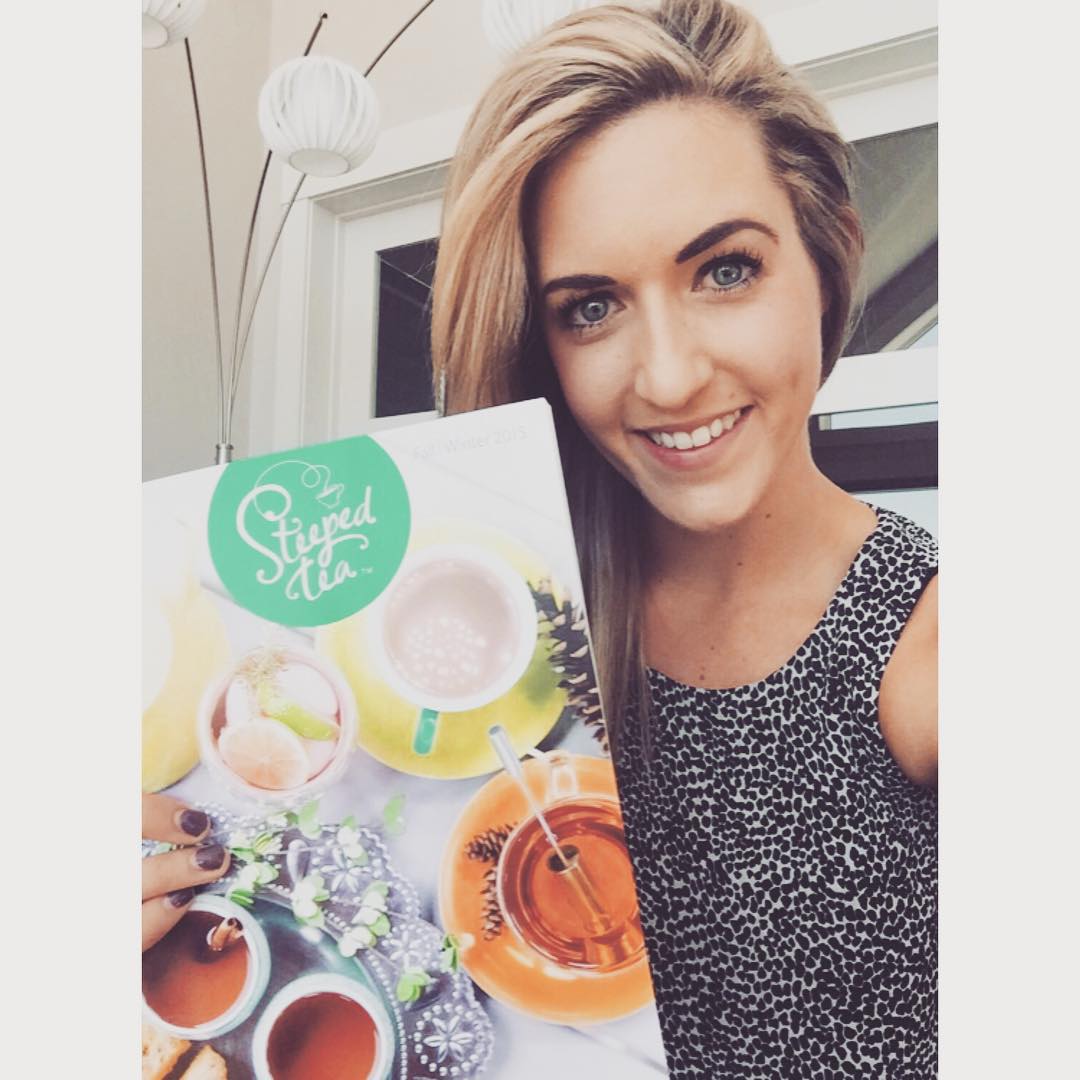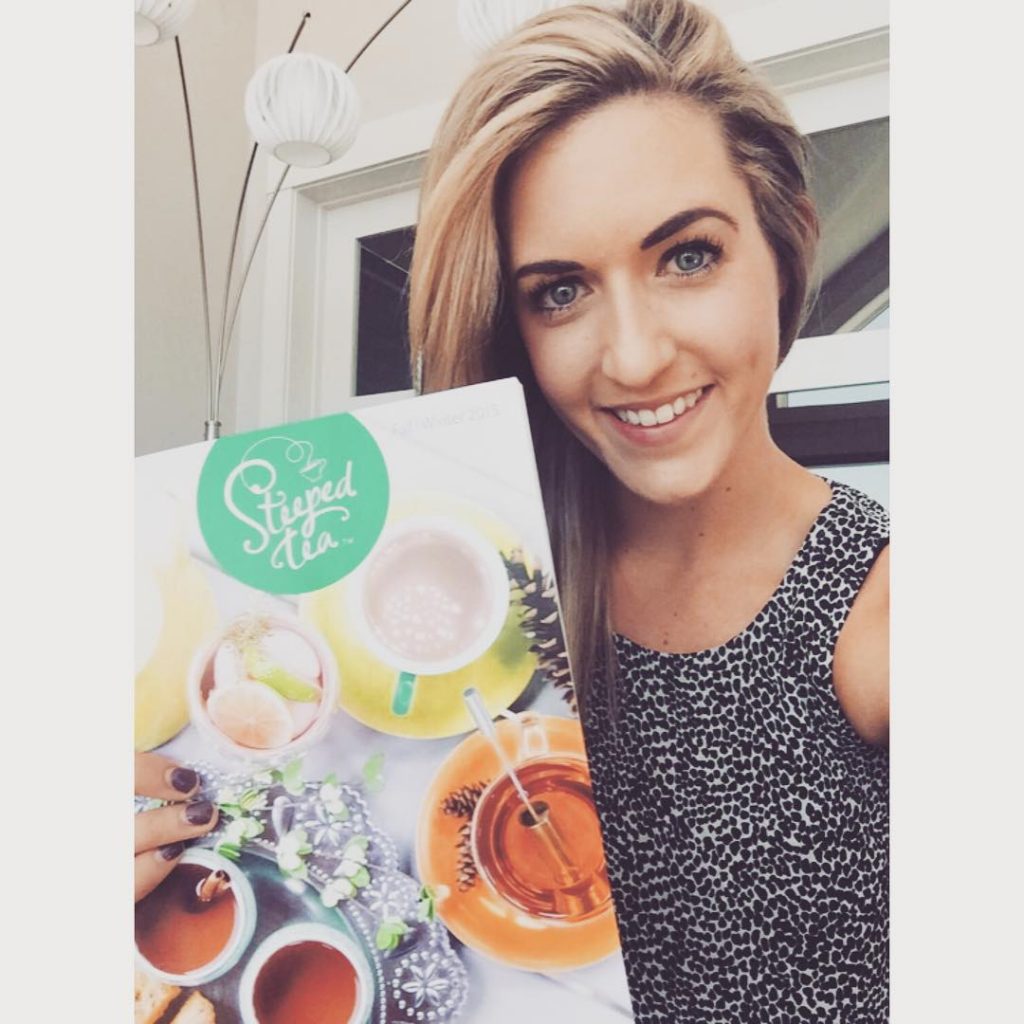 As if Lauren didn't help herself to full and part-time jobs, in addition to her own sidebar passions, like marathons, triathlons and ample family time etc. (she's got the drive in all avenues), Lauren also made it an act of importance to get involved in charities and foundations. She was very involved with Edmonton Oilers Community Foundation in addition to both Jordan and Lauren volunteering their time with Prostate Cancer Canada, as Jordan's dad is heroically a survivor of prostate cancer. See link below to DONATE.
In Lauren's wedding vows to Jordan she wrote, "commitment is about being there to witness one another's lives", to which she fondly attests that it accurately portrays the two. They agree that being supportive of each other individuality and ambitions is paramount. "It's so important to be a team and to have combined goals, but it's also important to have individual goals that make you feel like you, whether it's training for a triathlon, travelling to a new destination, or starting your own business. I'm grateful that Jordan responds to ALMOST all of my new ideas with "whatever makes you happy." #Goals.
While in New York and lacking her work Visa, she is working with three friends to get their businesses up and running. She can't stay idle and is always wanting to help where she can. All the business ventures are categorized as secret startups right now, but she shares they are three different people with three very different projects! "It's an exciting and new challenge for me!" We can't wait to see!
LIVING THE HOCKEY LIFE
As mentioned above, Lauren and Jordan met in their grade 10 Math class and were inseparable (aside from hockey schedule separation) since then. Together since they were 15, the two finally tied the knot this past summer on July 22nd. A gorgeous exchange of nuptials, unification of family, and donations to Prostate Cancer Canada, MusiCounts, and KidSport in lieu of wedding gifts. It's easy to see the respect and love the two have for one another, never apologizing for who they are, understanding each passion, and being thankful for what life brings both in challenge and privilege.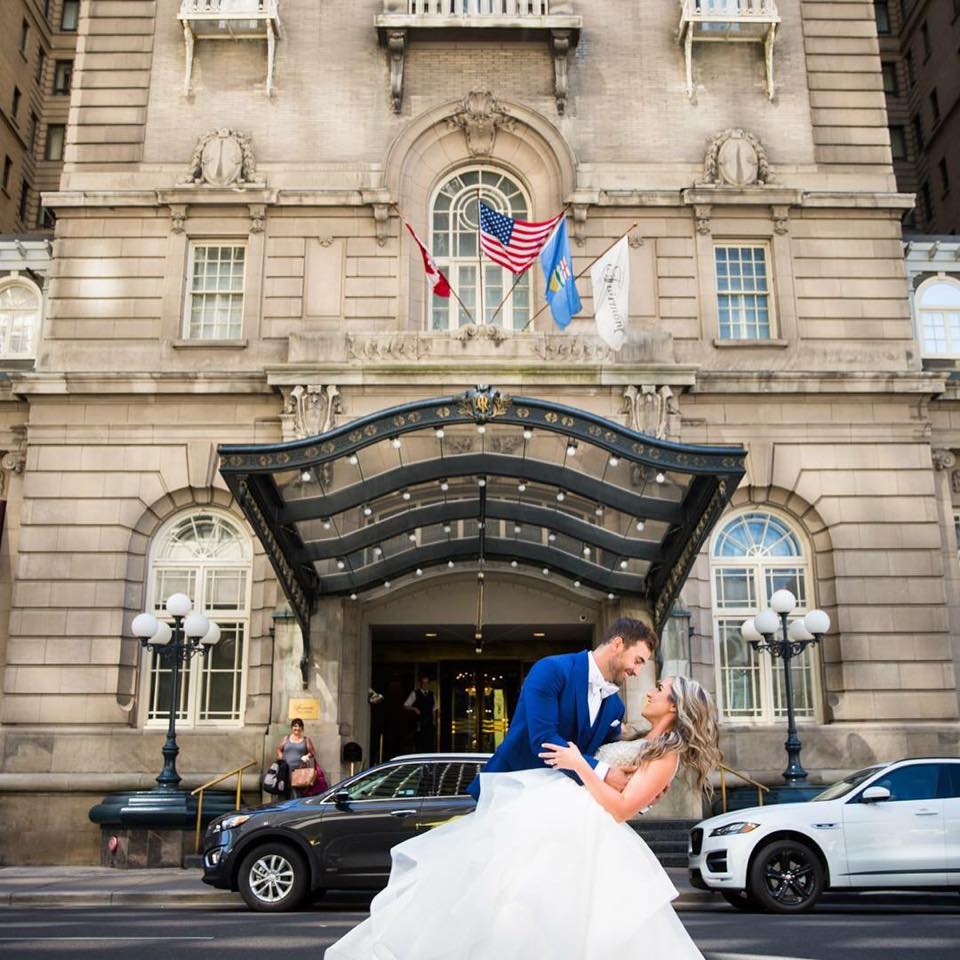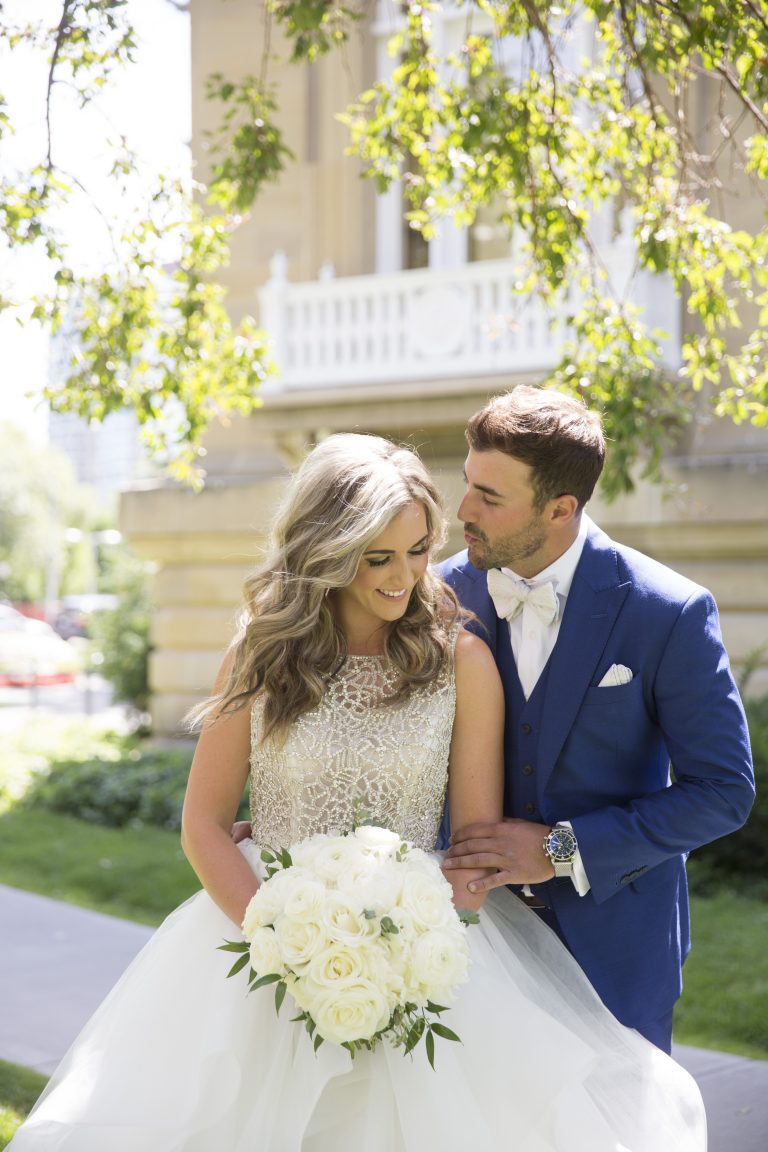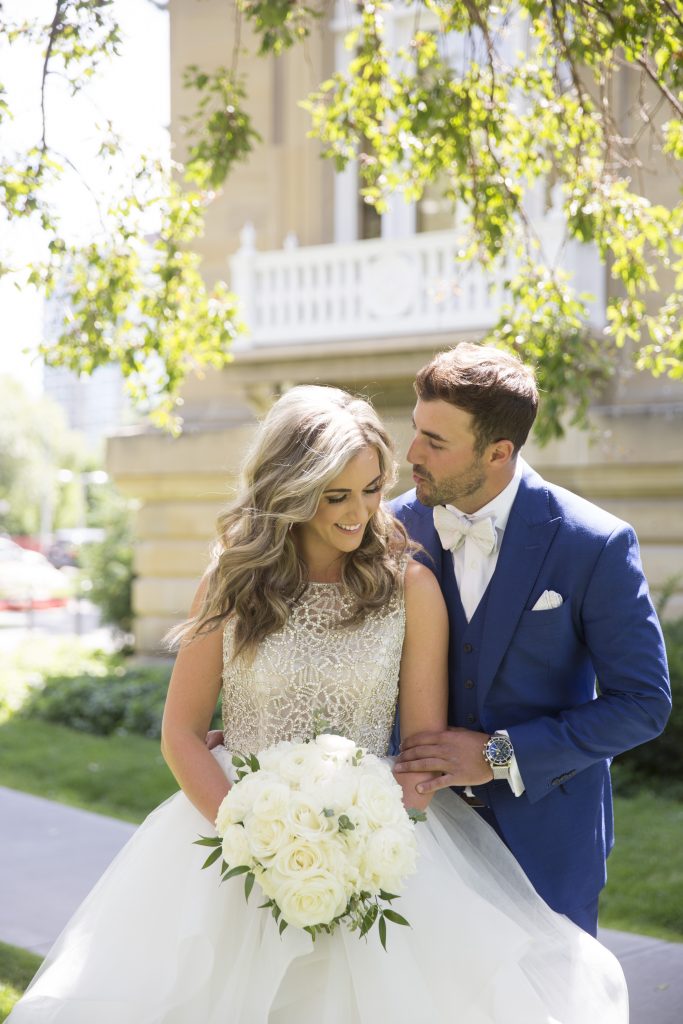 I asked Lauren if life has changed since she made the transition from girlfriend to wife and she lightly quips, "very little has changed since becoming a wife, other than the fact that I may sound a bit more mature when I say 'my husband'. But I think maybe when you meet new people, they may take you more seriously strictly based on the idea that they know as a wife you are in a long-term commitment." There can sometimes be stereotypes or assumptions attached to being a spouse of a professional athlete and Lauren agrees, "I often have people assume things about me that aren't true before they take the time to get to know who I am or what I do." However, Lauren also shares that she has always been treated with respect as a Hockey Wife, and that is not always the case. In my opinion, you must give it to receive it. Lauren is a giver.
HOCKEY FAN?
Everyone always assumes that a spouse or even children love the sport in which the professional career resides in. And that is not always the case. I've seen parents come to hate a sport that their child plays because of the emotional pressure it puts on a child, or perhaps the parents can't quite deal with the angst themselves, so I always ask the question: Have you always been a hockey fan? Lauren shares, "I love this question! If I'm being honest, I'm not even a hockey fan now. I'm a Jordan fan."
"I appreciate the sport and I realize all the skill and hard work that goes into it. But I've never been a person to sit down and watch a hockey game (I don't even know how to turn on the TV, so there's that….), but I'd cheer for Jordan no matter what he chose to do."
Transition
One thing that players and their better halves don't have a choice in is where they play. At the drop of a puck, you can be traded, injured, sent down, or put on waivers. Recently Lauren and Jordan were traded to the New York Islanders from the Edmonton Oilers. It becomes much more than a player trade. "Both NHL teams have been very supportive. They know that trades specifically are harder on the family than on anyone else, and they try to be helpful in answering any questions or giving you a head start on where to start with the transition." 
Having gone through a team change myself, I looked to Lauren for some sound advice or even to hear an echo of my thoughts…I asked how she is handling it as a spouse:
"I'd love to say "with grace," but that's not the real answer. In terms of our personal trade, I was a hot mess. If I'm being honest (which I'm really good at), the majority of people have the tendency to only ask about the player…how they are feeling about going to their new team, when they leave, what their new rink is like, etc. Lots of people forget to ask about the spouse and the family. Although trades are often great for the player, and I'm so happy for Jordan, the thought of uprooting my business that I had worked so hard for, completely broke my heart. So to finally answer your question, I tried to handle the trade by being supportive of the change for Jordan, and realize this was a new adventure for me as well."
Friends and family can make or break your transition in any major life change. They can make it by being there for you or break you by either missing them so much or by them not recognizing that the effects of change are scary and lonely. Lauren has had friends who have been traded to other teams and has learned a lot from this. She asserts that when a friend is traded sometimes it's even harder. Her go-to support script goes something like this, "Friend, what do you need right now? Do you need to vent? Do you want to celebrate? Do you want to cry? What can I do for you?" You just have to be there for what they need!" Emotions can change day to day, but Lauren has also made some lasting lady bonds with some influential and supportive friends like Breanne Windle, Schoena Strudwick, Julie Petry, Brett Letestu, and Doing it Right: The Life of a Hockey Wife alumnus Kodette Labarbera.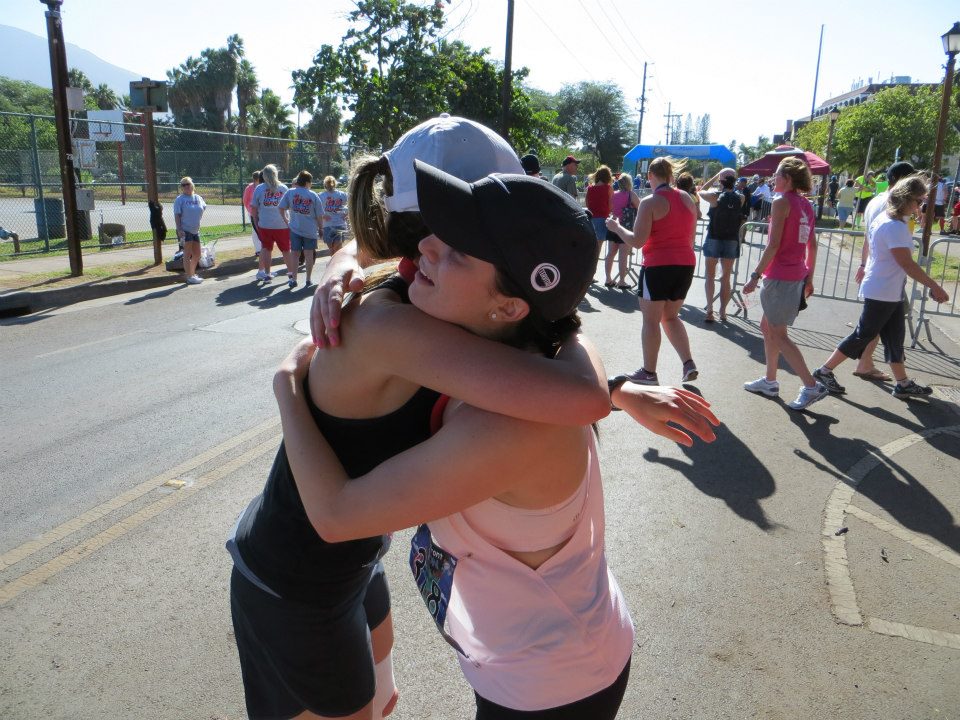 And how does this affect a marriage? Well, let me tell you, marriage is not easy even in the most normal of scenarios. But live the life of a professional athlete, or a doctor, or hell, even an accountant! ….And you will find that things test you and your reactions are unpredictable. So what's the biggest challenge in adapting to the hockey wife life? "Together Time", Lauren states. "The guys only get four days off a month, and the day off may fall on a Wednesday-a day I might be teaching 9am-9pm, so seeing each other is out of the question. But this year will be different, travel is easier and I won't be working those long hours. But that is where it gets tricky. Couples forget to schedule quality time together the way you would schedule a fitness class or a business meeting…and I think that's important." Wise beyond her years and a resource for reminder, I can see why Jordan locked this one down.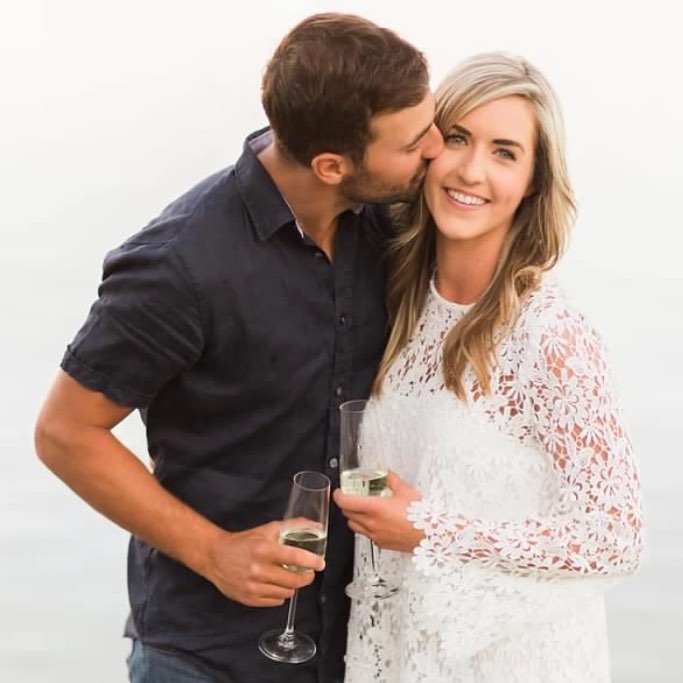 In hindsight, Lauren discovers that she was almost bred for this lifestyle. The unexpected change, the adapting, the rebuild…the regrowth. And she gives thanks to her family, Lauren gushes, "I feel like I won the jackpot of families!"  Lauren's dad travelled a lot in his career and often was transferred around Western Canada. Her Mom was always having to leave her job, pack up the house, pack up Lauren and her siblings and get everyone settled in their new place with a new routine. She recalls, "It's funny, 'cause looking back, I realize we lived a 'hockey life' without the hockey. It's great now because I can talk to my Mom about the struggles of moving a family with sometimes only a days notice, and I can talk to my Dad about what it was like to be travelling so much."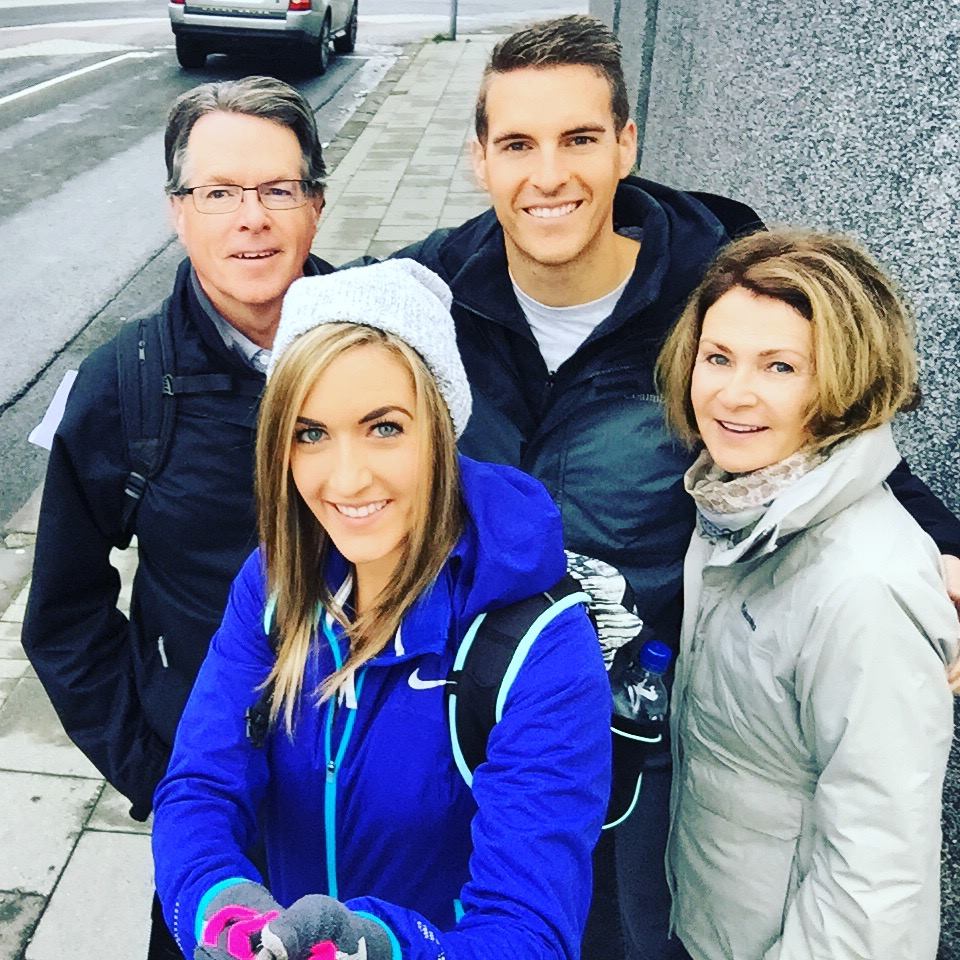 THE SECRET IS OUT
LISTEN UP! The world has deemed millennials as the bottom feeders of society, the entitled, the dreamers but the anti-doers…so when asking one of my favourite millennials how she makes it all work in a world that is almost rooting against this generation she confidently shares, "Scheduling! I'm such an advocate of sitting down with a pen and paper and looking at how I'm spending my time and how I WANT to spend my time. We all have 168 hours in a week, making sure that time is divided well between family/friends, work, 'me time' (fitness, meditation, music, dreaming up a trip!). And I'm also big on writing down my goals, so I can look back and reflect on what I've made happen!" No one is going to hand you anything. No matter who your parents are or who you married. You have one life and it's up to you to live it. Lauren is an exemplar of this.
So Lauren, where do you see yourself in 10 years?
"There's a lot of question marks there. But at this exact second…four kiddos running around and a full-time music studio in Calgary with many other teachers that I train and manage!" 
So there you have it, folks. She's a goal digger. If she wrote it down, it's going to happen. I see big things happening for this woman behind her greatest accomplishments to date. She's breaking barriers, stereotypes, and hearts all in one magical swoop. It is possible to have it all. To be in love, to be kind, to be inspiring, to be emotional, to be driven, to be sacrificial, to have humour, to be honest….to do it RIGHT.
I leave my keyboard motivated by the trail of possibility that Lauren leaves. I would really like for you all to take yourselves out of the box that you feel you need to be in. If I've learned anything from move to move, its that you will feel 100% better when you break down the boxes as fast as you can. You will have clarity, perhaps a bit of chaos, you will have hope, you will feel settled in your soul, and you will be able to breathe. So break down those boxes, every damn day.
Thank you for your honesty, heart and hustle, Lauren.